Safari in Tanzania and witness the Great Migration


Tanzania is a country blessed with breathtaking beauty, rich culture and remarkable wildlife. A safari in Tanzania embodies the true essence of "wild Africa" with nearly a quarter of all Africa's wildlife found on Tanzania's vast open savannahs.
Tanzania has so many world famous safari regions such as the Serengeti, Ngorongoro Crater, Selous Game Reserve and the lesser known Tarangire, Katavi , Ruaha and the Mahale Mountains. These regions are all different and offer a unique experience which makes a Tanzania Safari the ultimate African Safari. Zanzibar which is located just off the coast of Tanzania is the perfect place to relax after a Tanzania safari.
Many people safari in Tanzania in order to see the Great Wildebeest Migration in the Serengeti. This is a truly amazing wildlife spectacle and combines really well with a safari to Tarangire National Park and the Ngorongoro Crater, as all 3 wildlife regions are located in the North of Tanzania and are in reasonably close proximity.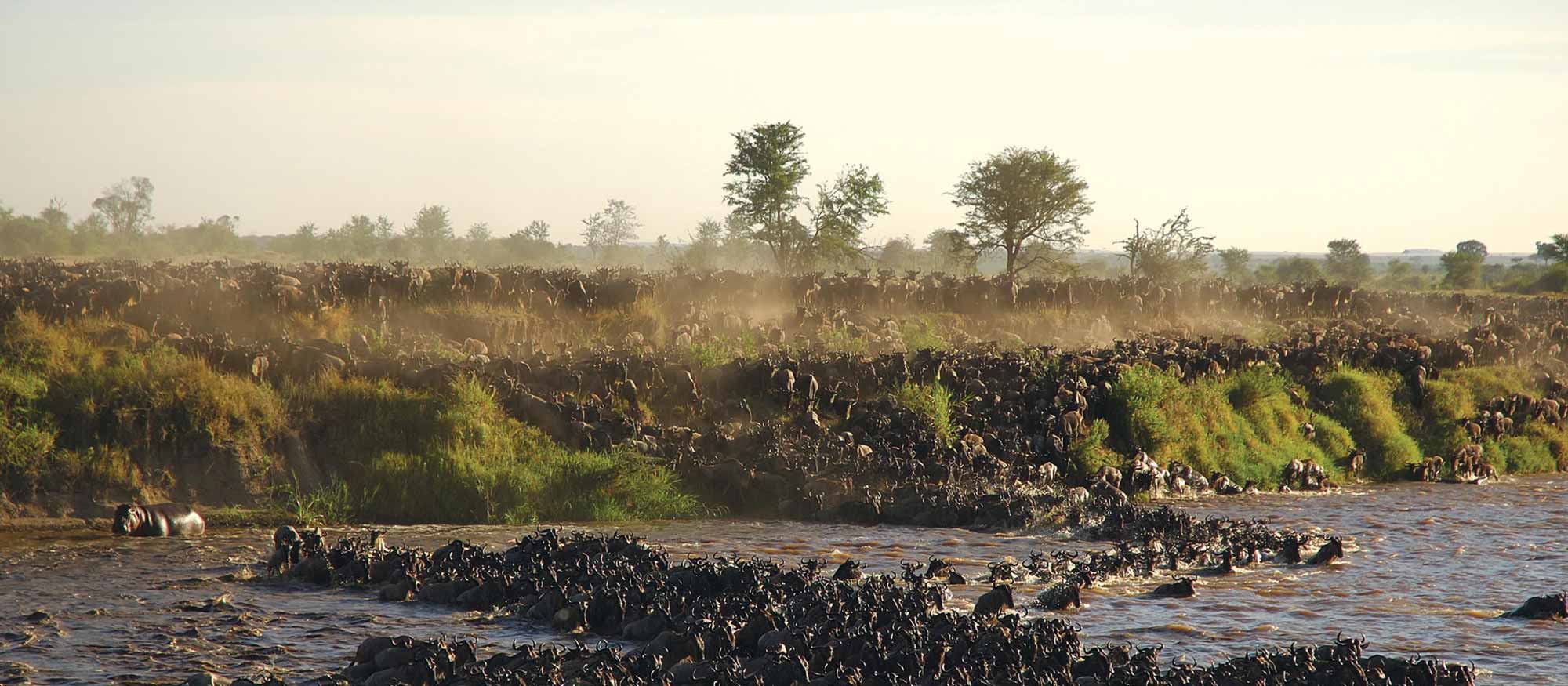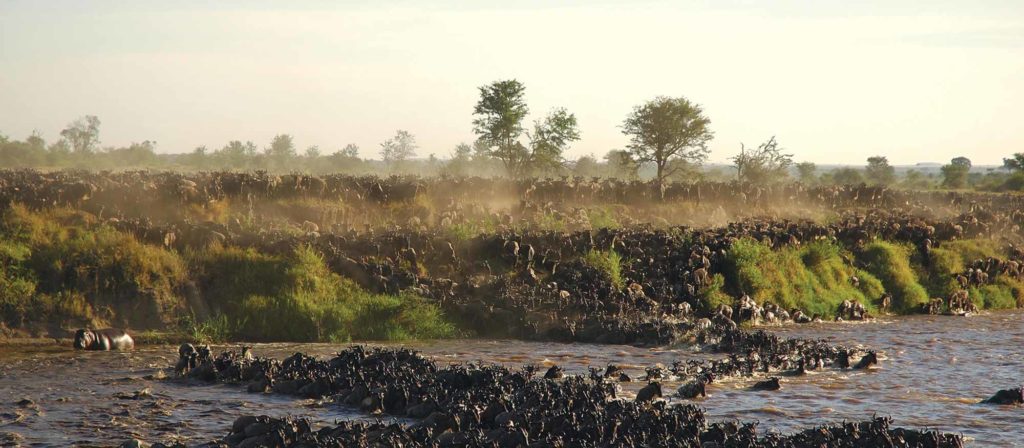 The great herds crossing the Mara River in Northern Tanzania

"The trip to Tanzania was superb, the camps were faultless & the driver /guide was one of the best we have had in Tanzania. Many thanks for your trouble and time to provide us with a magical time."
Malcolm Ross, United Kingdom
Tanzania also has some fantastic wildlife parks in the south of the country. This region is very different from the open plains of the Serengeti, consisting more of woodlands, lakes, mountains and thicker bush, as well as open grasslands. The Selous Game Reserve is the most famous park in this region and one of the best places in Tanzania for walking safaris, but there is also another magnificent safari destination called Ruaha National Park. Both these wildlife rich havens offer an unforgettable safari experience and combining these 2 regions on a safari is highly recommended.
Katavi National Park which is located in western Tanzania is one of the most remote safari regions in all of Africa. Katavi is relatively undiscovered and offers sensational game viewing and combines really well with a safari to the equally remote Mahale Mountains National Park where you can walk with chimpanzees in their natural environment.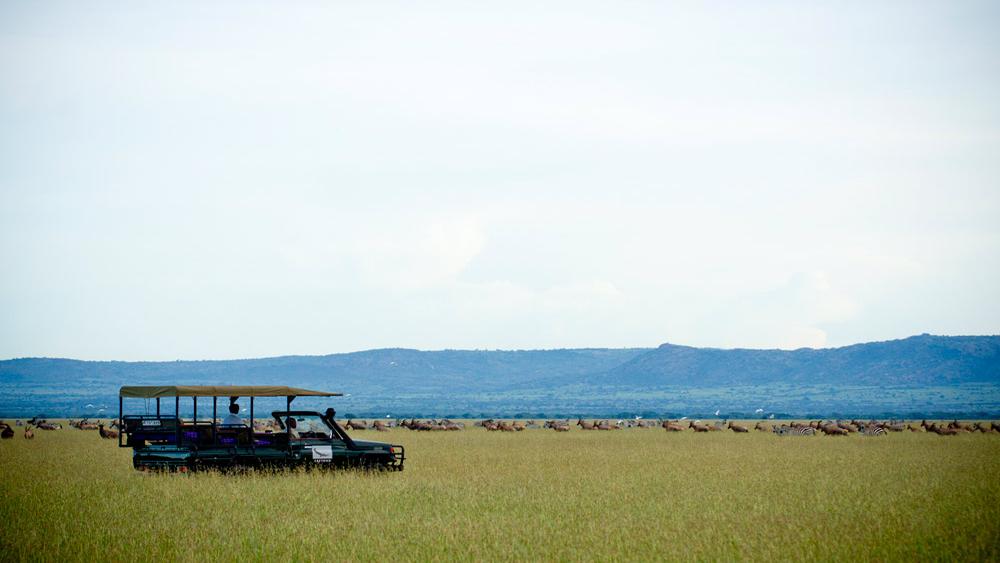 On safari in the Grumeti, Serengeti National Park
A Tanzania safari can also incorporate a climb up the famous Mount Kilimanjaro. The beautiful island of Zanzibar provides the perfect beach retreat to reminisce over your amazing Tanzania safari.
To take advantage of our many years of first-hand experience with safaris in Tanzania, please contact one of our Tanzania specialist consultants and start planning your dream Tanzania Safari!
Tanzania Safari destinations
Tanzania safaris recommended to you by the africa uncovered team
accommodation recommended to you by the africa uncovered team