A Serengeti Safari is one of Africa's pure untamed wildlife experiences. Serengeti National Park is undoubtedly the best-known wildlife sanctuary in the world, unequalled for its natural beauty and amazing array of wildlife.
Known by the Maasai people as "siringit — the place where the land moves on forever". The Serengeti is known around the world for the great Wildebeest Migration, renowned as the greatest wildlife show on earth. The Serengeti has the greatest concentration of plains game in Africa with Elephant, buffalo and giraffe also regularly sighted on the open plains of the Serengeti and lion, cheetah, leopard and hyena are also ever present patrollers of the open savannah.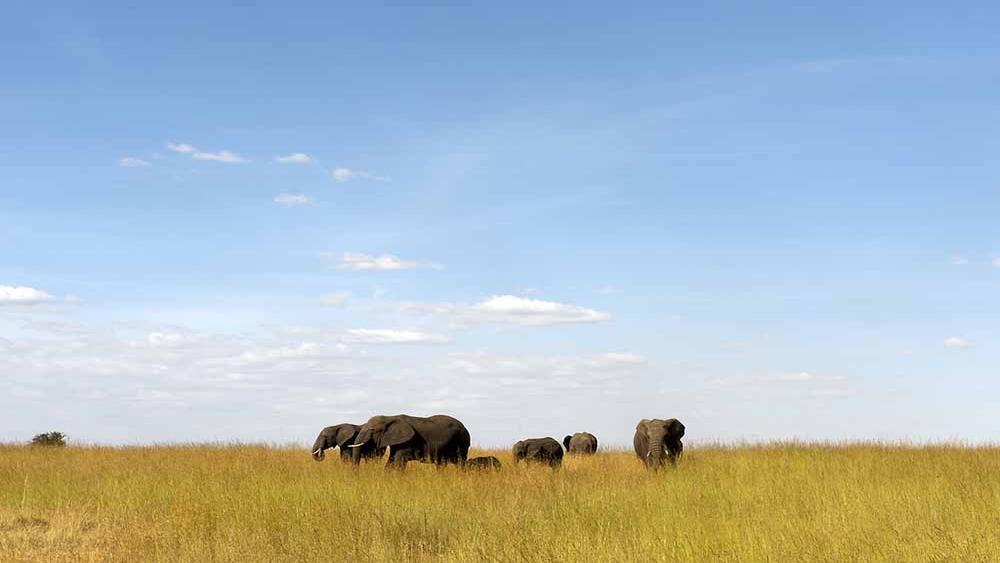 Elephant can be seen on the vast Serengeti Plains.

"The highlight of the Serengeti trip was seeing the wildebeest cross over the Mara River. We felt very priviledged watching so many wildebeest crossing the river at various points – the scale of the sight was breathtaking. Our guide was very knowledgeable and constantly on the look out for animals to point out to us. We even managed to spot a leopard sleeping on a river bank one day. There was so much to see that every day was different."
Evans Family; United Kingdom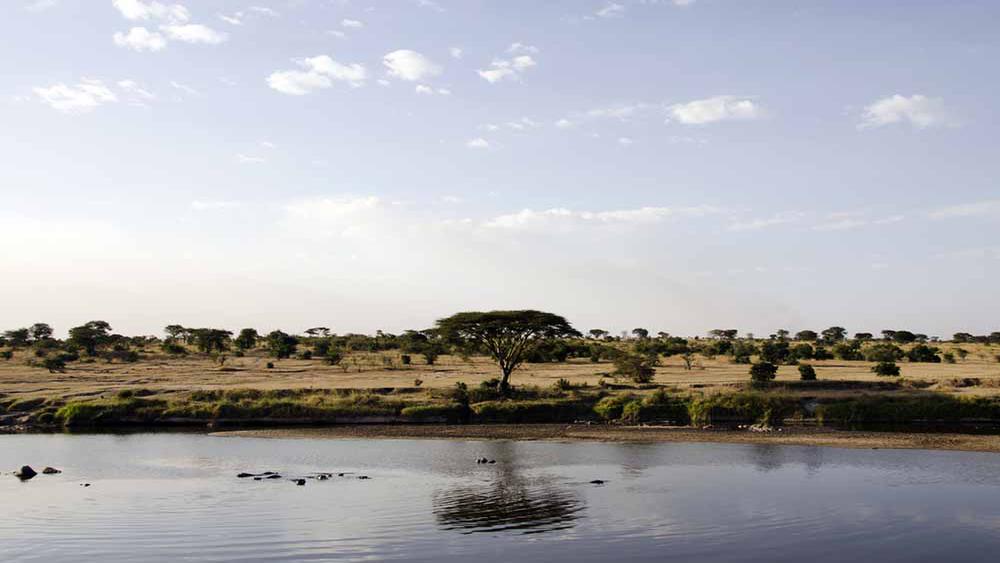 The Mara River in the Serengeti National Park awaits the massive herds.
The best time for a Serengeti Safari is generally from July to September when the great herds are in the Northern Serengeti and spectacular river crossings can be seen. January to March is also a great time for a Serengeti Safari as the huge herds are all congregated on the Southern Serengeti Plains and the herds often have their young in February. Wildlife is found in the Serengeti throughout the year making it an all year round safari destination and so depending on your own preference other times of the year may be more suitable.
The Serengeti is such a massive game reserve that it is possible to escape the loads of tourists that frequent certain parts of the parks. This is where your Africa Uncovered specialist Serengeti Safari consultant comes in – to maximise your chances of seeing the migration and to enjoy an exclusive Serengeti Safari.
RECOMMENDED SERENGETI SAFARI CAMPS