The Kruger National Park is South Africa's premier safari destination. This massive game reserve stretches almost 350 Km along South Africa's eastern border with Mozambique. Wildlife within the Kruger National Park is unrivalled and Kruger still offers an authentic safari experience.
Along the western border of the Kruger National Park, lie a number of Private Game Reserves. Much of the fencing that once existed between the Kruger Park and the Private Reserves has been removed, allowing the wildlife to roam freely in and out of the Private Reserves. These Private Reserves namely, Sabi Sand, Timbavati, Sabi Sabi and Klaserie are outstanding and offer high quality game viewing, as unlike in the Kruger Park, night driving and off road driving is allowed.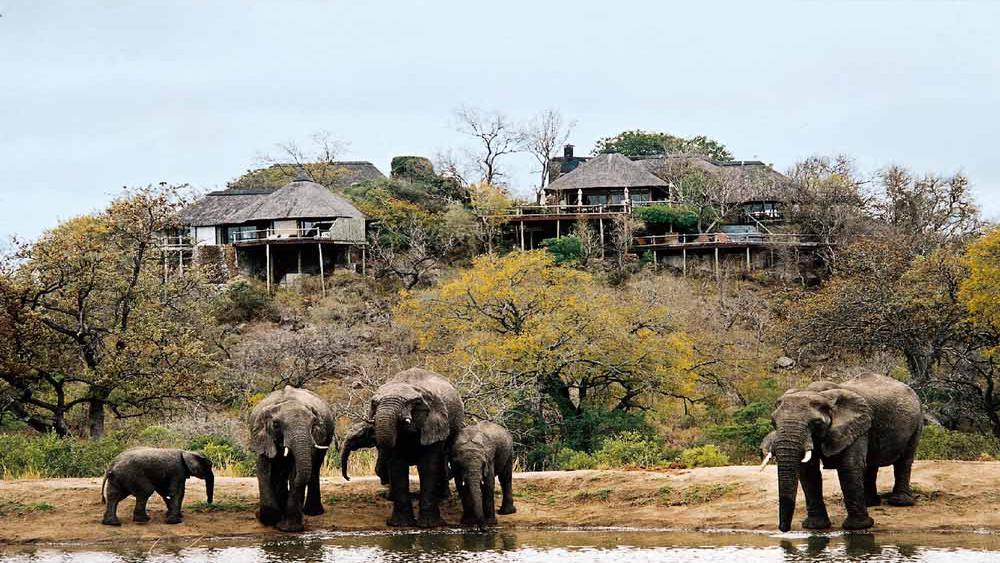 The Sabi Sand Reserve offers fantastic big game viewing.

"We saw the big 5 on numerous occasions. The Rhino's proved to be the most elusive and then we saw three. We had some brilliant lion and leopard sightings at both places – a pride of 6 females lions had just arrived at Elephant Plains. We got up close and personal(unbelievably close sometimes) with all the animals. Didnt need binoculars much. We have enough photos to bore a small town to death." .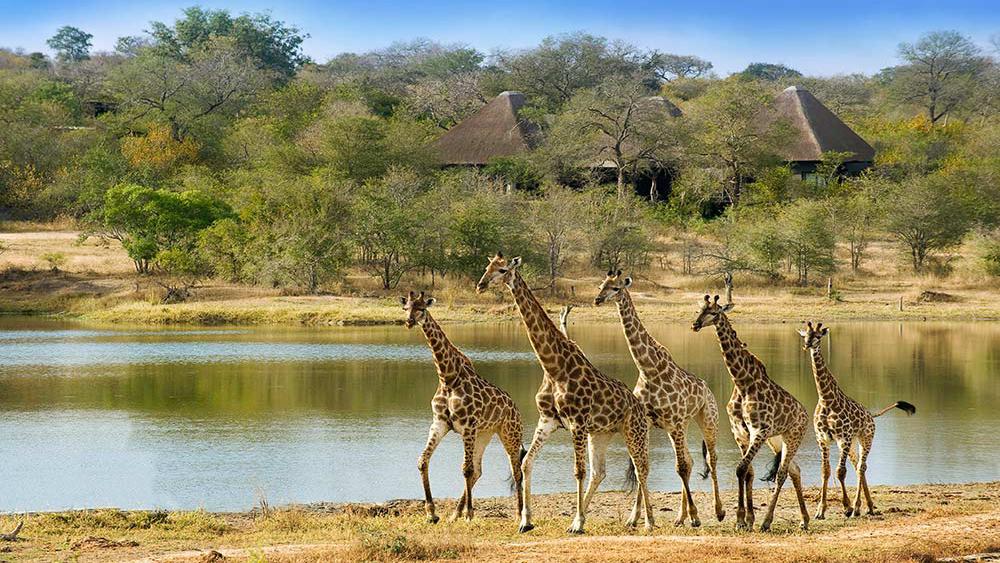 Excellent wildlife viewing from camp in the Sabi Sand Reserve, Kruger.
At Africa Uncovered our favourite safari destination is without doubt the Sabi Sand Reserve and a few nights safari in the Sabi Sand combined with a safari in the Timbavati, should show you the very best of what the Kruger region has to offer.
The day and night game drives in the Sabi Sand Reserve and Timbavati are conducted in open safari vehicles and this allows for a far better safari experience, as not only is the wildlife viewing better, but one also gets to feel as though you are one with your surroundings. In these Private Reserves, the game drives are conducted by trained rangers, who work closely with a local tracker, to help in finding the animals that you want to see. All you have to do is sit back in a comfortable open top 4×4, and marvel at the magnificence of wild Africa. With some of the finest lodges in Africa, the accommodation in the private game reserves is excellent.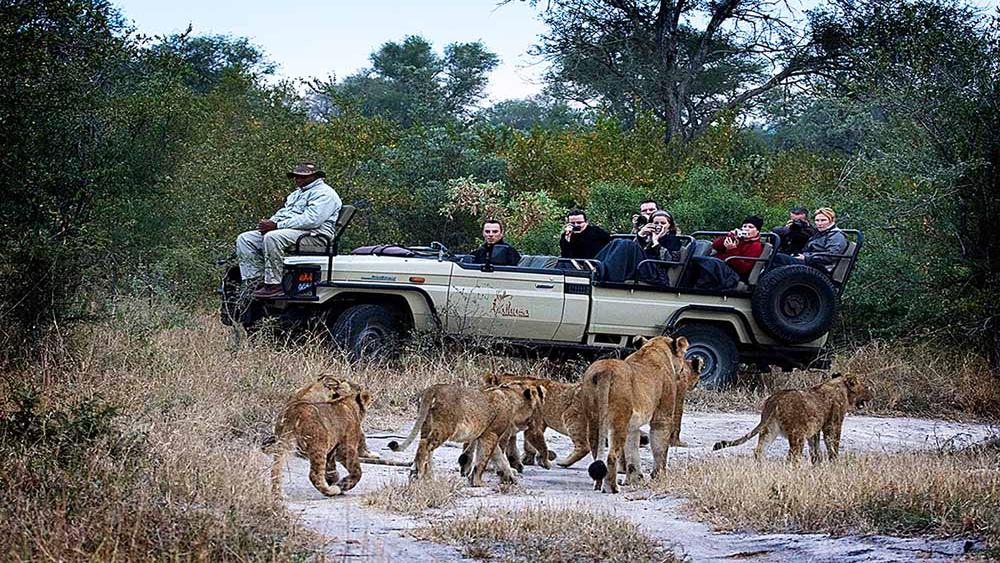 On safari in the Sabi Sand Reserve
Many people are wrongly advised that Kruger is very commercialised. We at Africa Uncovered do not share this view as one can certainly experience an authentic safari by choosing the right location. In our experience Leopard viewing in the Sabi Sand is the best we have witnessed on a consistent basis anywhere in Africa. Why not take advantage of our local expertise and first-hand knowledge of Kruger and contact us. We will be delighted to help you plan a dream safari to Kruger.
RECOMMENDED KRUGER SAFARI LODGES