THE VICTORIA FALLS OVERVIEW
The famous explorer David Livingstone, who named the falls after the British Queen Victoria, was so mesmerised on seeing the falls that he stated "scenes so lovely must have been gazed upon by angels in flight". This has lead to the so-called "Flight of angels", which is to fly over the falls, and experience the spectacular views from above.
The mighty Zambezi River carves its way through the great African Wilderness and into a beautiful rainforest where it plunges over three hundred metres into a gorge below. The force from the sheer volume of water cascading into the gorge sends a cloud of mist way up into the air. The mist from the Victoria Falls can be seen from over 20 kilometres away and the thundering roar of the falls can be heard long before the waterfalls actually come into sight.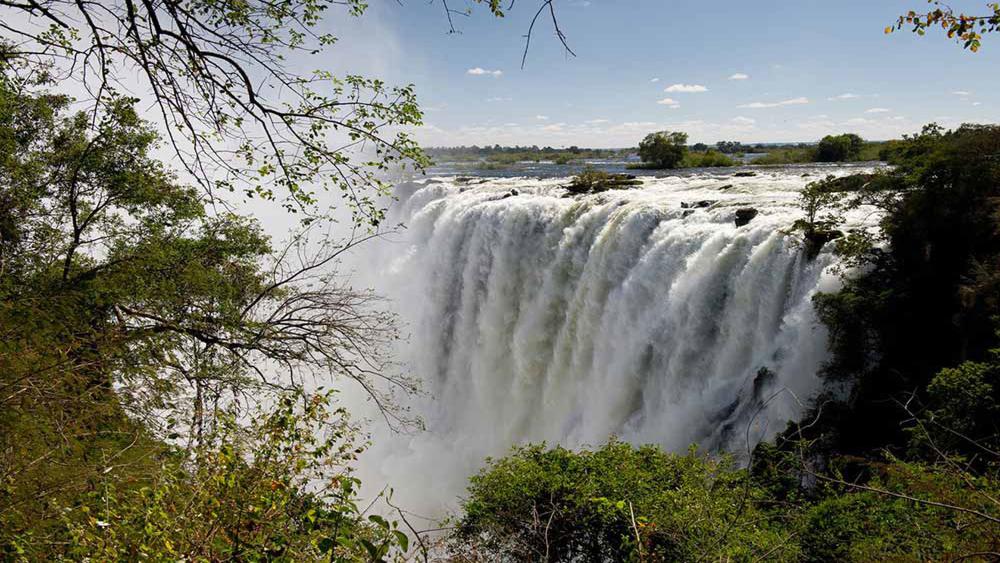 The falls seen from the helicopter were astonishingly beautiful!!!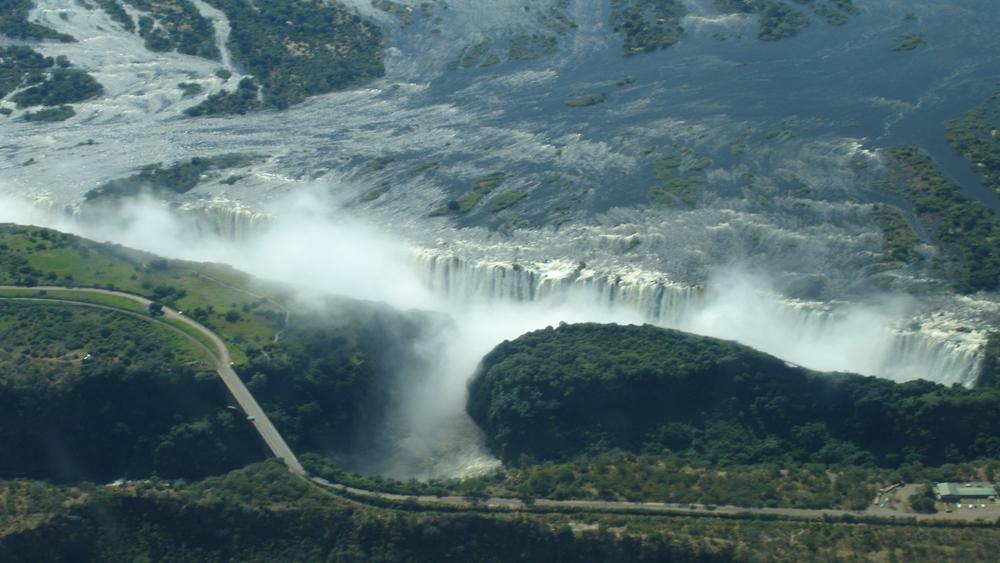 With its luxury lodges, set romantically along the river edge the Victoria Falls has become a favourite for couples on Honeymoon. The Victoria Falls is an excellent addition to any itinerary covering Southern Africa, whether it be a Safari in Botswana, Zambia or travel to South Africa or Namibia, be sure not to miss this natural wonder.
Most of Zambia's best safari camps are found in the eastern section of the South Luangwa National Park. Permanent Safari Lodges are the main basis for Safari activities, however, there are numerous seasonal bush camps situated in remote areas that offer an unrivalled safari experience, although it is strongly recommended that only experienced safari goers consider these camps as they are not for the faint hearted.
For expert advice on where to stay at the Victoria Falls or for a comprehensive tailor-made itinerary combining a safari with the Victoria Falls.
RECOMMENDED VICTORIA FALLS HOTELS