TANZANIA HONEYMOON SAFARI
Tanzania with its iconic national parks is the perfect destination for an Africa honeymoon safari. Witnessing the great migration in the Serengeti and viewing the spectacular Ngorongoro Crater, followed by a relaxing and romantic beach stay on the spice island of Zanzibar is sure to leave ever lasting memories.
The migration is such a spectacular event to witness and offers the ultimate safari experience. It is also an unbelievably romantic experience as there is nothing quite like the feeling of being a million miles from civilization, with wild animals roaming undisturbed as they have done since the beginning of time. A romantic dinner for two, served in the heart of the Africa bush, under a thousand stars will surely leave an everlasting impression.
The Serengeti and Ngorongoro are the two most popular Tanzania honeymoon safari destinations in Tanzania, however there are also some excellent remote safari parks such as the Selous and Ruaha that also offer an incredible honeymoon safari.
Zanzibar is the perfect beach retreat after a Tanzania safari. The island is easily accessible from the Tanzania mainland and this reduces the need for long flights and waiting at airports. Zanzibar also has some of the finest white sandy beaches in Africa and world class diving.
To start planning your dream Tanzania Honeymoon –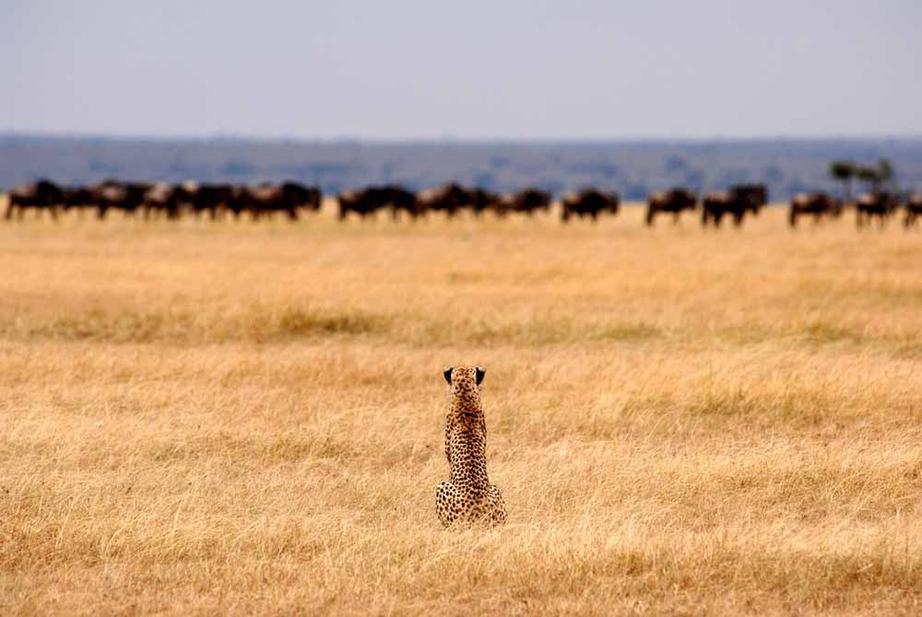 On safari in the Serengeti, one of Africa's finest safari destinations.
RECOMMENDED TANZANIA HONEYMOON SAFARI ITINERARIES
RECOMMENDED TANZANIA HONEYMOON SAFARI LODGES