A Masai Mara Safari is an unforgettable experience. The Masai Mara comprises 200 sq miles of open plains, woodlands and riverine forest and is a natural extension of the Serengeti plains in Tanzania. The Mara river, the reserve's backbone is the natural barrier crossed every year by the large migratory herds of wildebeest and zebra which march across the Serengeti and Masai Mara.
As explained in the Wildebeest migration more than one million wildebeest and 200,000 zebra move in a quest for the best pastures, finding along the way the crocodile filled river. At the Mara River they mass together on the banks before finally plunging forward through the raging waters, creating a frenzy as they fight against swift currents and waiting crocodiles.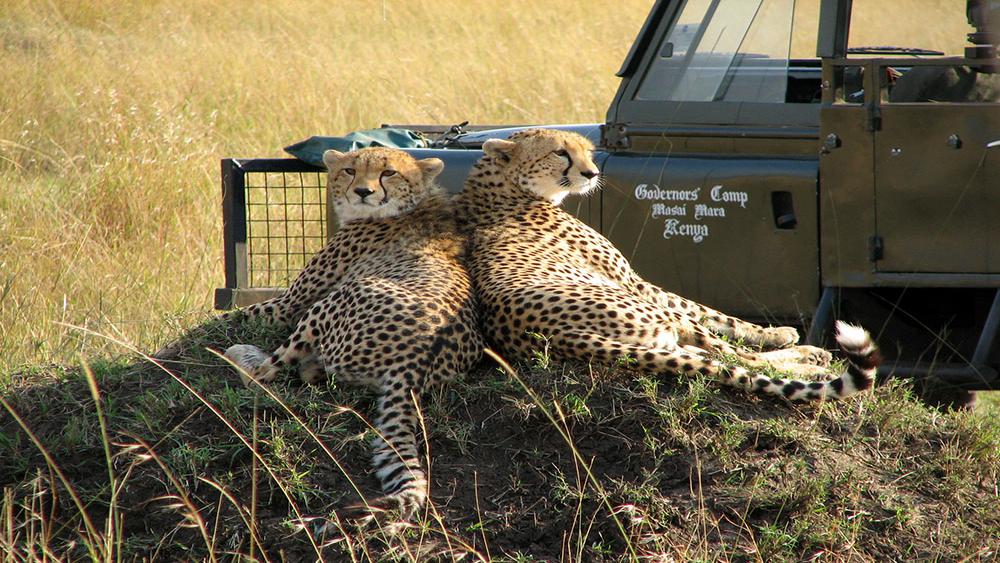 A game drive in the Masai Mara
The Masai Mara has excellent Safari accommodation with luxury tented safari camps being assembled in prime wildlife viewing areas. A Masai Mara Safari involves being accommodated in luxurious settings whilst observing the "great circle of life" that performs daily on the vast African Plains.

"The Mara was such a great experience…can't wait to see more of Africa, will definitely be in touch when I can!"
Mark Smeltz, United States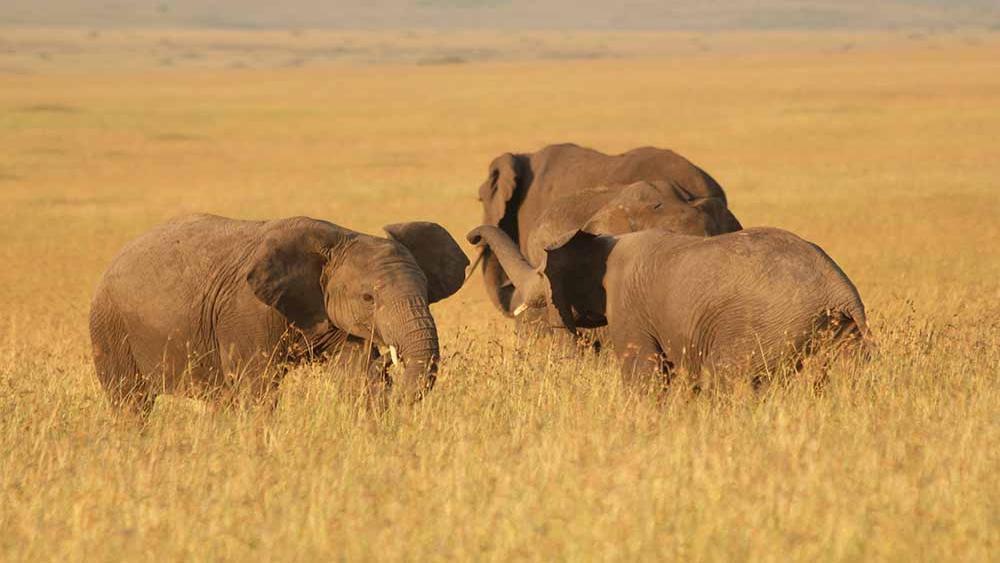 The Masai Mara offers exceptional willdife viewing.
The arrival of the great Wildebeest herds from July to October springs the Masai Mara into life as the lush grasslands overflow with not only Wildebeest but huge herds of Zebra and other antelope closely followed by opportunistic hungry predators. Although this event is a major attraction the Masai Mara is an excellent Safari destination from January through to the beginning of April (before the start of the "long rains" in April) and then from June through to the end of October.
Featured in the classic motion picture "Out of Africa" no vacation to Kenya would be complete without a Masai Mara Safari. The Mara is home to a breathtaking array of life!
To take advantage of our many years of first-hand experience with safaris in Kenya, please contact one of our Kenya specialist consultants and start planning your dream Luxury Kenya Safari.
RECOMMENDED MASAI MARA SAFARI CAMPS