Cottar's 1920s Safari Camp
Cottar's 1920s Safari Camp Summary
Cottar's 1920's Camp is located in a private concession bordering the Masai Mara Reserve in Kenya. The camp is within a 22,000 acre exclusive concession, allowing for night drives as well as walking safaris and cultural visits to an authentic Masai village. This 1920's camp experience returns to the original spirit and essence of 'safari', reminiscent of a golden bygone era, an era of romance, adventure and elegance. Here one will experience the ultimate in personalised service & guiding.
The Cottar's Safari tradition began in 1919. Nearly ninety years on, the family continues to provide this unparalleled safari experience to discerning clients from all over the world. ocated just outside the South East section of the world re-knowned Masai Mara and bordering the Serengeti and Loliondo reserves.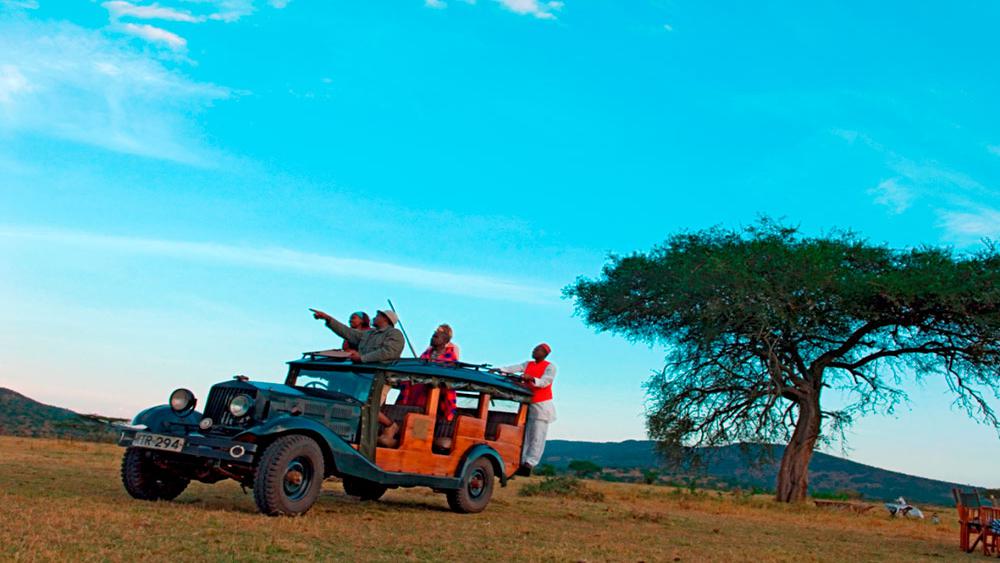 A safari experience to remember at Cottar's 1920s Safari Camp

What Africa Uncovered says…
A very luxurious and authentic safari camp that offers a high end safari stay. From July to August its best to combine this camp with a camp located further west inside the Mara reserve.
Cottar's 1920s Safari Camp Description
Cottar's 1920's Camp has 10 tents in total (one unique honeymoon tent, five double tents and four family suites), all with en suite bathrooms. The family tents have living rooms with fireplaces. The entire camp is situated to ensure that tents are private and quiet whether for honeymooners or families with young children.
Each tent is luxuriously furnished with safari antiques from the 1920's, private ensuite dressing rooms/bathrooms, showers and flush toilets. The camp is equipped with a tented library/reading room and the cuisine and silver service is of the highest standard to be found in the bush.
Each tent has its own private butler.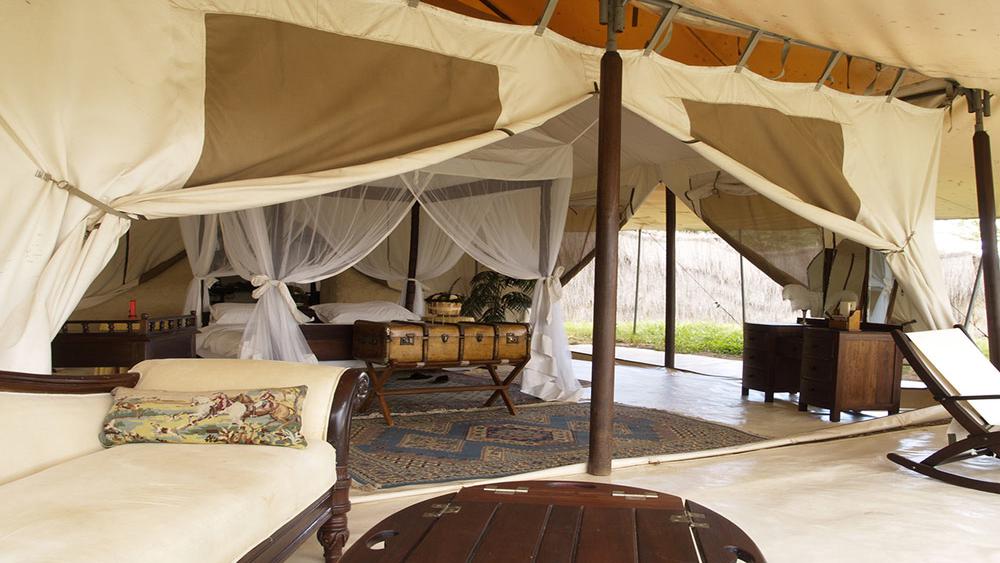 A tented room at Cottar's 1920s Safari Camp

"Cottar's was lovely. The staff was beyond excellent and we always knew what we were doing and at what time. It was very well run and organized. Our guide was fantastic!!! We met Calvin which was great, and our room was lovely for a tented camp."
Calvin and Louise Cottar do reside at the camp from time to time and are complimented by highly experienced and knowledgeable guides. Being close to the border with the Serengeti, the spectacular wildebeest migration moves through this area every year and prolific game viewing is a feature at Cottar's whether on foot or in a 4-wheel drive vehicle.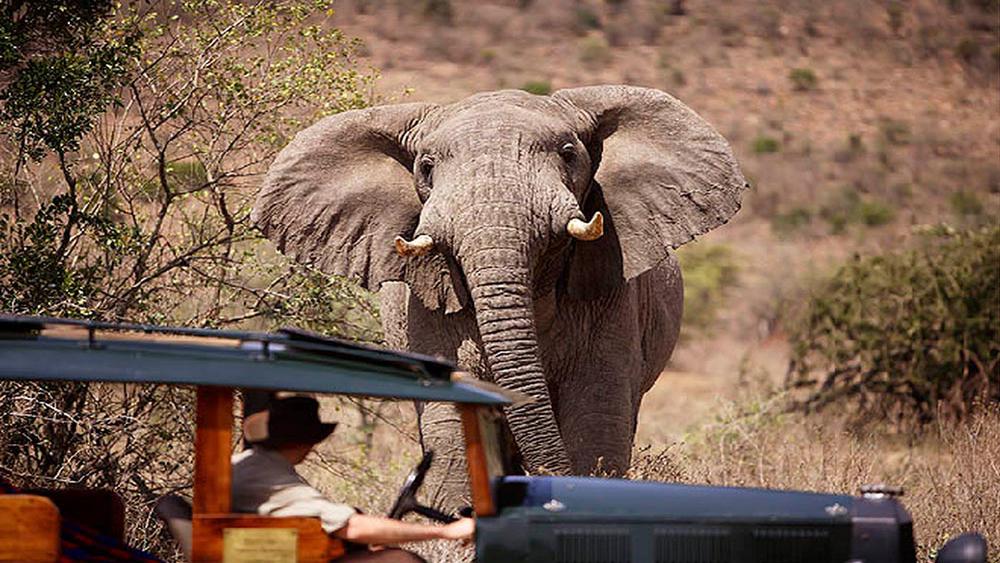 Cottar's 1920s Safari Camp offers an amazing safari experience
Enquire about Cottar's 1920s Safari Camp
Guide Price: From USD $530 per person per night sharing
Rates may vary according to season