Feel the spray of the cold Atlantic Ocean on your face while the desert sun warms your back, drive along rocky canyons in a seemingly barren desert, only to turn the bend and come face to face with a herd of elephant. From the rich colours of the Namib dunes to the wildlife haven that is the Etosha National Park, Namibia is a land of wonder and wide open spaces, larger than the UK and Germany combined.
Namibia is a great destination if you want to combine a safari with magnificent scenery and a true desert experience. Namibia is also the perfect destination for a self-drive holiday although flying from one destination to another is also a great way to explore this fascinating country.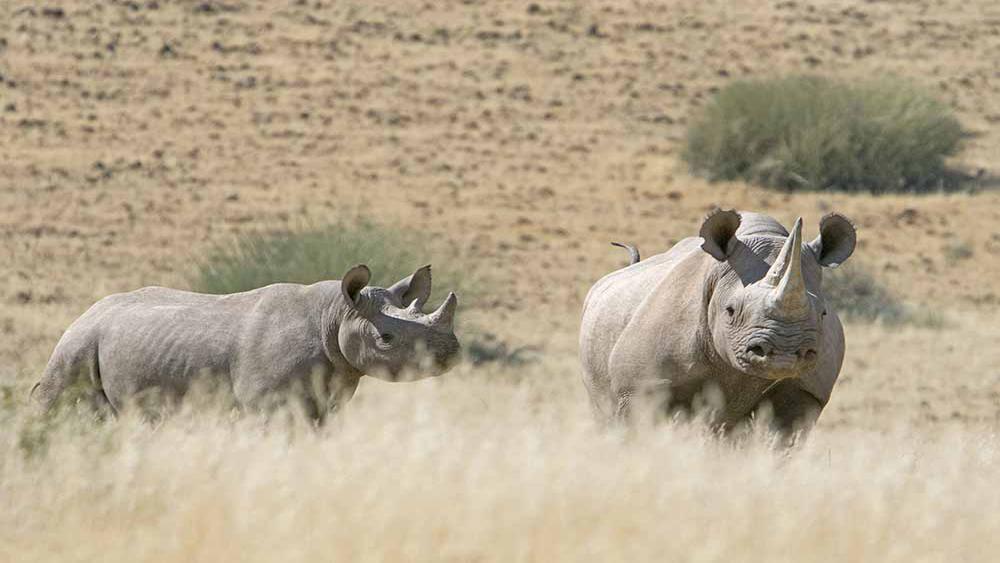 Namibia is an excellent destination to visit if you are keen on seeing Rhino.

"I loved Namibia, the landscapes are just amazing! and we were very lucky that we had full moon and clear sky… Great experience, our guide Nicky was great!"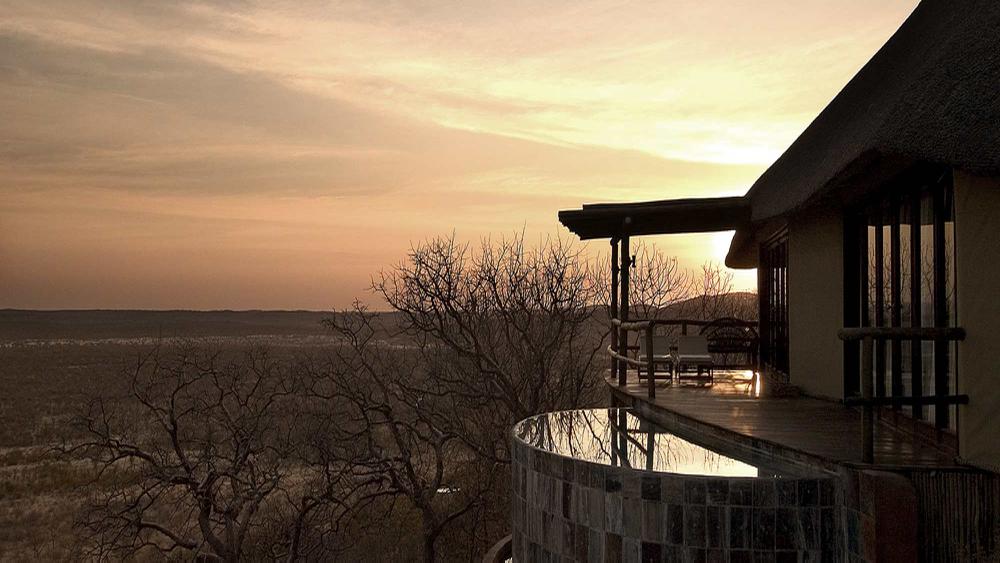 Little Ongava Lodge, located in the Ongava Reserve, Etosha.
A visit to the monumental sand dunes of Sossusvlei is highly recommended and so too is a stay in Damaraland with its rolling plains and distant mountain ranges with incredible landscapes that are home to a high density of San (Bushman) art. The seaside town of Swakopmund is also well worth a visit and Etosha National Park is the most famous park in Namibia, containing amazing wildlife.
To take advantage of our many years of first-hand experience with travel to Namibia, please contact one of our Namibia Travel specialist consultants and start planning your dream Holiday to Namibia.
Namibia Safari destinations
NAMBIA SAFARIS RECOMMENDED TO YOU BY THE AFRICA UNCOVERED TEAM
NAMIBIA LODGES RECOMMENDED TO YOU BY THE AFRICA UNCOVERED TEAM