Little Kulala Lodge Summary
Little Kulala is a very luxurious desert retreat situated in a prime location on a large private 37,000 hectare reserve, bordering the Namib Naukluft Park, in the heart of the Namib Desert. This region offers views of the famous red dunes of Sossusvlei, mountainous scenery and vast open plains. There is magnificent dune scenery to the west and rugged Namib mountainous escarpment to the north and the east with grassy plains and 'fairy circles' in-between. Here, guests can enjoy incredible views, desert wildlife and smaller desert fauna and flora.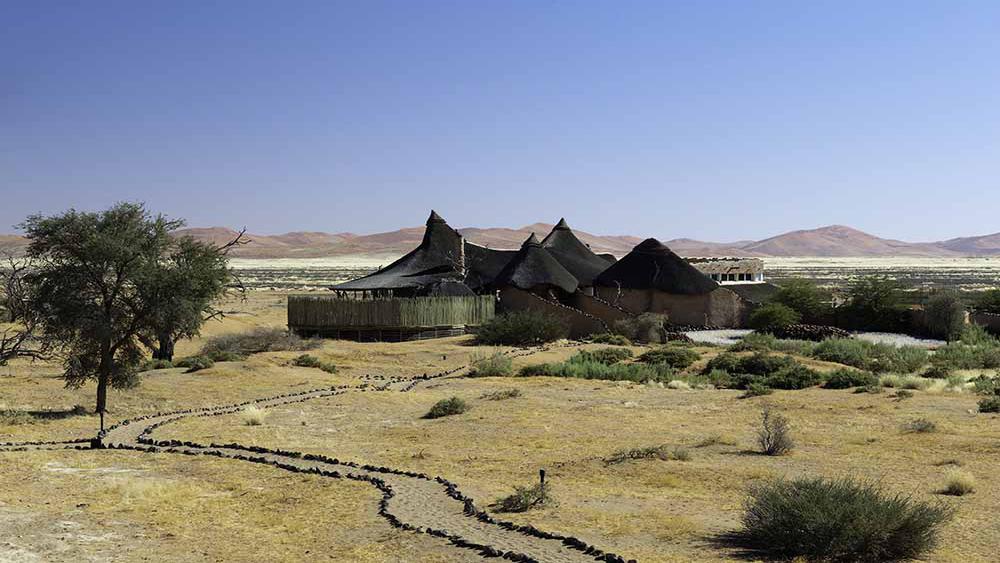 Little Kulala Lodge offers unrivalled luxury and privacy

What Africa Uncovered says…
Little Kulala offers the most luxurious and authentic desert experience for those wanting to see the magnificent red dunes at Sossusvlei. The camp has a perfect layout ensuring privacy and luxury and the skybeds add a new dimension to sleeping out under the stars.
Little Kulala Lodge Description
Accommodation at Little Kulala consists of 11 climate-controlled, thatched "kulalas" (the word means 'to sleep') raised on elevated decks, each unit with its own private bathroom and wrap-around verandah with a small plunge pool. Each kulala has a rooftop 'skybed' for romantic stargazing. The main area has a lounge, dining room, bar, curio shop and swimming pool.
The interiors have been designed to provide an all-natural and unique experience in this most beautiful environment. The extensive use of neutral colours, gorgeous textures and natural light reproduce the soothing pastel tones of the desert. Pure linens, cottons and mohair dyed with natural vegetable dyes all make for a very organic camp which takes its inspiration from its surroundings, notably from the magnificent Dead Vlei in the middle of Sossusvlei. The overall mood and feel is cool, serene, organic and sheltering.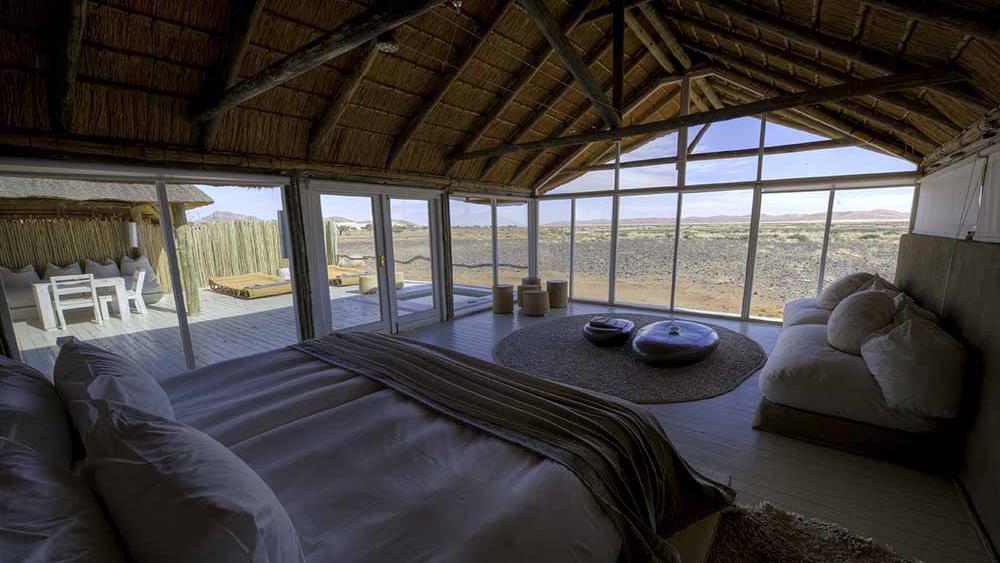 The rooms are beautiful with exceptional views
Desert-adapted wildlife such as ostrich, springbok and gemsbok eke out an existence and are sparsely distributed here. Smaller creatures such as bat-eared fox and aardwolf can be seen at night in the cool desert air, and one bird, the aptly named dune lark, has its entire global distribution limited to the area, so dependent is it on the area's characteristic sands.
Activities include early morning guided game drives to the spectacular dunes which are conducted through a private gate on the Tsauchab River. Other activities at Little Kulala include nature drives and walks on the private reserve, day trips can be arranged to the Namib-Naukluft Mountains and early morning ballooning (at an extra cost) beginning at first light. The 60-minute balloon safari offers a truly unique experience to soar silently above the magnificent sand dunes and desert – with a champagne breakfast served at your landing site.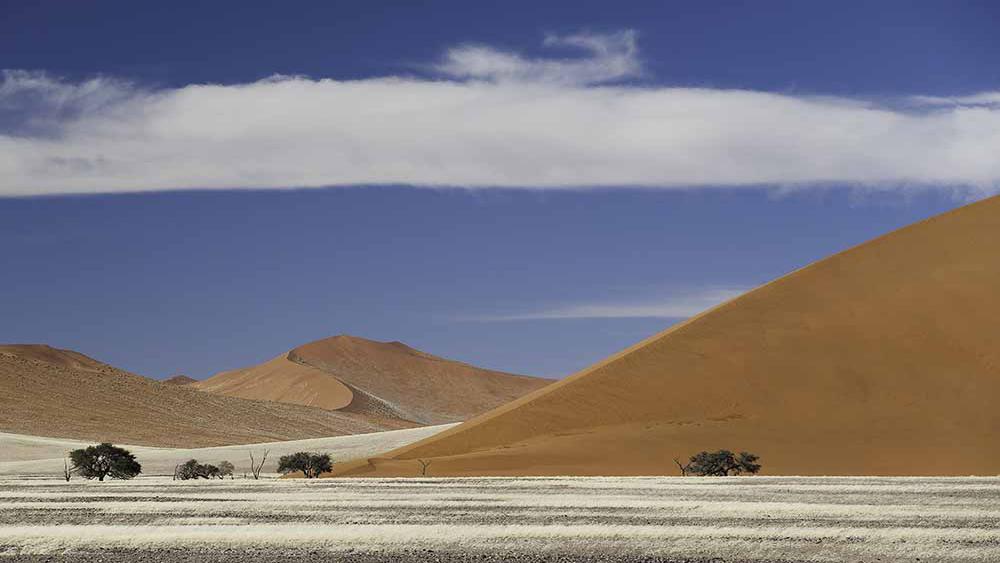 Little Kulala offers excursions to the massive dunes of Sossusvlei
Enquire about Little Kulala Lodge
Guide Price: From USD $425 per person per night sharing
Rates may vary according to season