The quite spectacular Sand dunes of Sossusvlei are not to be missed when visiting Namibia.
They are simply amazing and one of the reasons that make Namibia such a special place to visit. At visit to Sossusvlei allows you to experience the solitude of the desert as well as marvel at the beautiful scenery.
The desert covering most of this region is believed to be the oldest desert known to man. The amazing sand dunes at Sossusvlei refract spectacular colours with the changing light, turning from bright orange to red to a dark mauve. One of the best ways to experience the dunes is to climb them. Getting to the top does require a certain amount of effort but its well worth it and the slide down with shoes off feeling the sand between your toes makes for an exciting ride.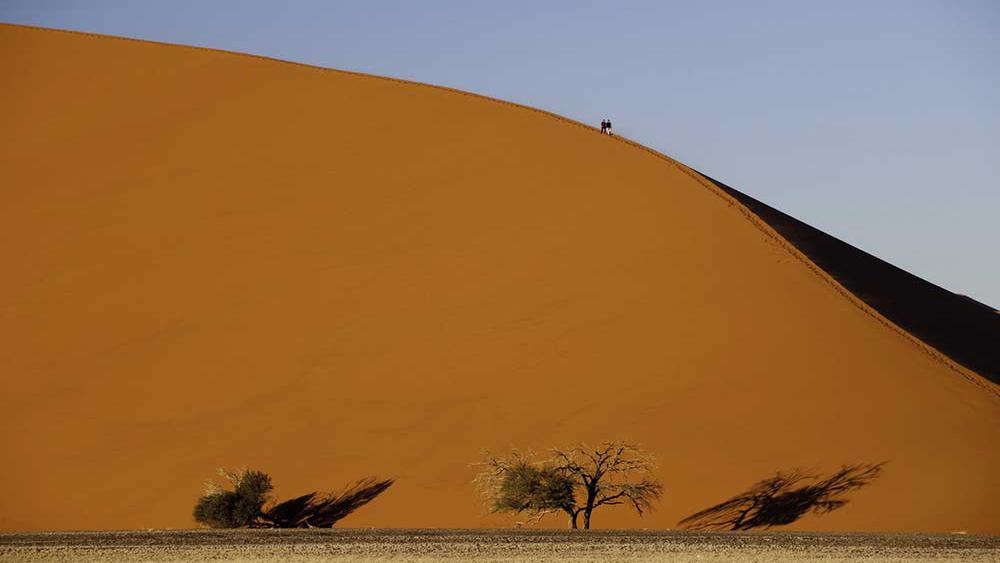 The magnificent Sossusvlei dunes

"In the morning we did an early excursion with our guide, Alex, to the very impressive sand dunes of Sossusvlei. These are fabulous to see at sunrise – the contrast between the red sand and the black shadow is awe-inspiring. Later, we attempted the climb to the top of Big Daddy – at least one of our group made it! The oldest!"
Andrea, Tony, Carol & Martin, United Kingdom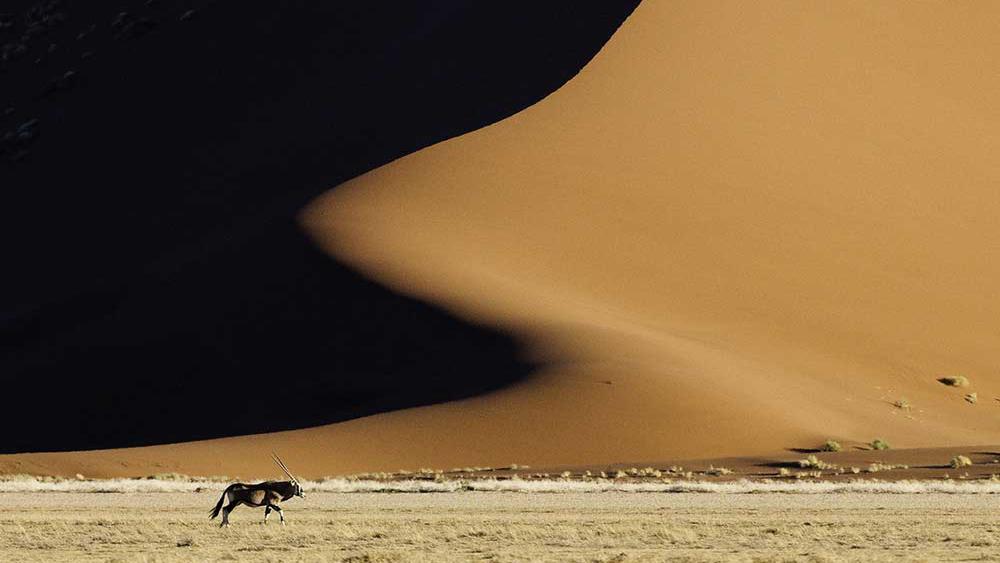 Spectacular scenery at Sossusvlei
Although almost 300 kilometres from any main road, a visit to Namibia would not be complete without visiting Sossusvlei within the great Namib Naukluft National Park. Many people self- drive to Sossusvlei from Windhoek or Swakopmund and then stay at one of the lovely lodges in this area. Another alternative is to incorporate a couple of days at a lodge near Sossusvlei as part of your Namibia fly-in safari.
Based on our local knowledge, Africa Uncovered can recommend a great selection of Sossusvlei Lodges for you to choose from.
RECOMMENDED SOSSUSVLEI LODGES