Situated on the northern face of the Huab River Valley and looking south toward the imposing Brandberg Mountains, Damaraland Camp offers its guests endless vistas across stark plains, ancient valleys and soaring peaks. This comfortable and friendly camp offers walking and driving safaris in one of the best wilderness areas in Namibia. Early morning mists generated by the clash between the icy Atlantic Ocean and the warm desert air of the Skeleton Coast, drift inland along the river sand canyon, providing sustenance to the flora and fauna of the region.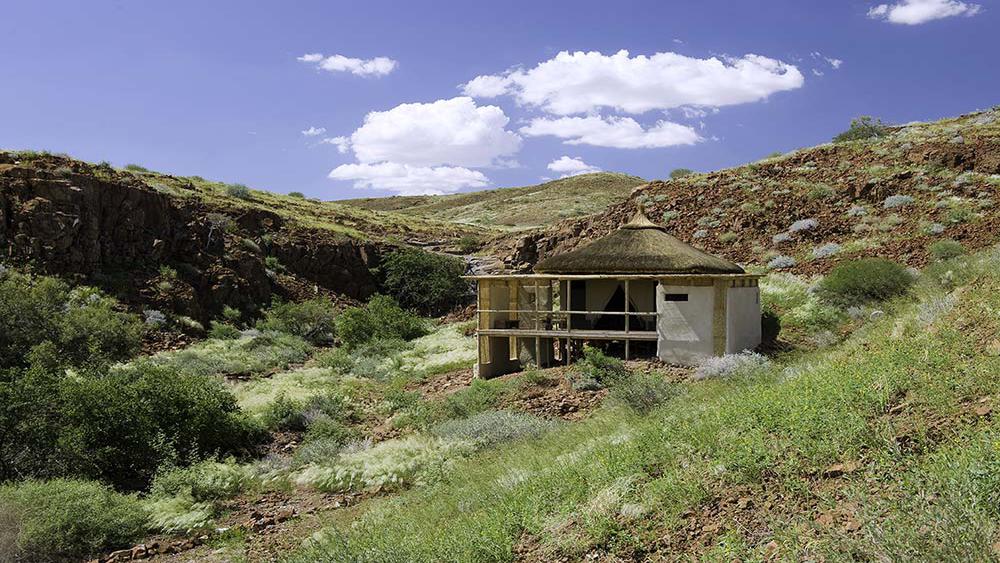 Damaraland Camp offers exceptional scenery, solitude of the desert and desert adapted wildlife

What Africa Uncovered says…
Damaraland Camp is set in a very beautiful region and combines really well with a stay in Sossusvlei and/or Etosha. Guests can enjoy the wide open vistas and desert adapted wildlife whilst staying in very comfortable accommodation.
Damaraland Camp Description
Damaraland Camp accommodates guests in 10 large walk-in comfortable tented rooms, with thatched roofs and with en-suite facilities – including flush toilets and showers with hot and cold running water. The main living area combines the dining room, lounge and pub under canvas. An open campfire and outdoor "boma" are enjoyed during calm evenings. The camp also has a swimming pool.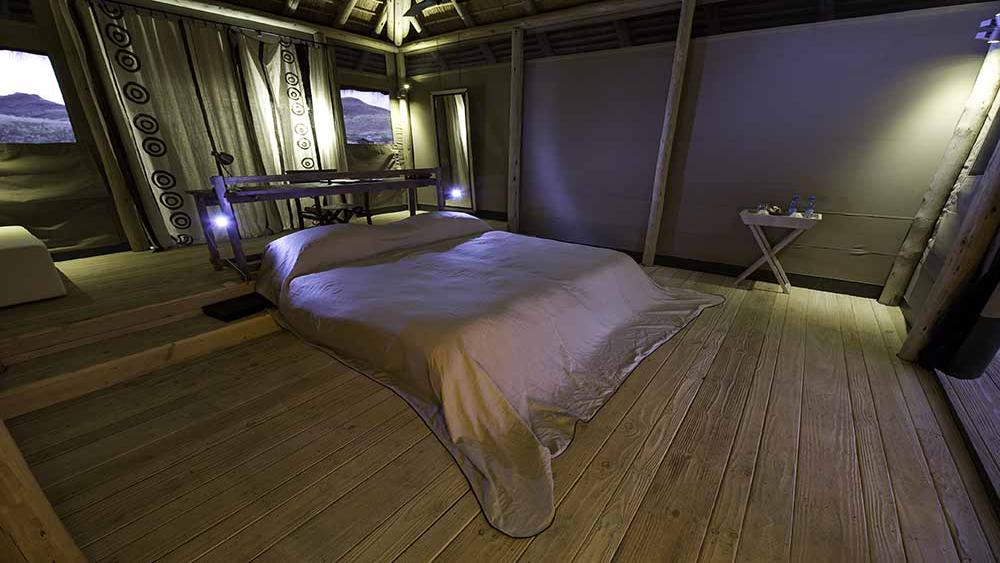 A tented room at Damaraland Camp
Safari activities include nature walks and game drives in one of the best wilderness areas in Namibia. Activities at Damaraland Camp revolve around exploring the Haub River system, featuring guided nature drives and walks. Morning and afternoon drives in search for desert-adapted elephant are a great favourite. Gemsbok, greater kudu, springbok, and occasionally lion, cheetah, elephants and black rhino can be spotted. Interesting flora such as euphorbias and shepherd's trees can be viewed on the way to some of Africa's best known rock engravings, including the famous Twyfelfontein etchings (subject to availability and at additional cost).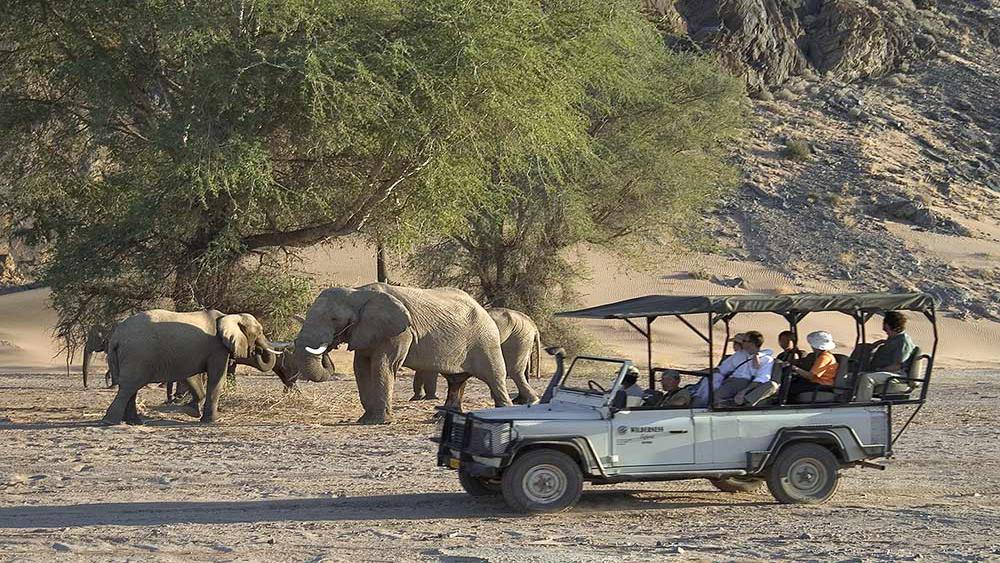 On safari at Damaraland Camp viewing desert adapted Elephant
Enquire about Damaraland Camp
Guide Price: From USD $425 per person per night sharing
Rates may vary according to season