Etosha meaning "great white place", is dominated by a massive mineral pan. The Pan is part of the Kalahari basin, and was originally a lake that dried up thousands of years ago. The Pan covers about a quarter of the Etosha National Park. The Etosha National Park is the most famous wildlife park in Namibia. Occasionally, after good rainfalls the pan may fill with water becoming one of the principal inland breeding ground for migratory flamingos. But the pan and the park are better known for the dry times, when the earth seems to shimmer with mirages. Select waterholes are then like open-air theatres with casts of thousands. Zebra, wildebeest and gemsbok drink to trumpeting elephants and roaring lions.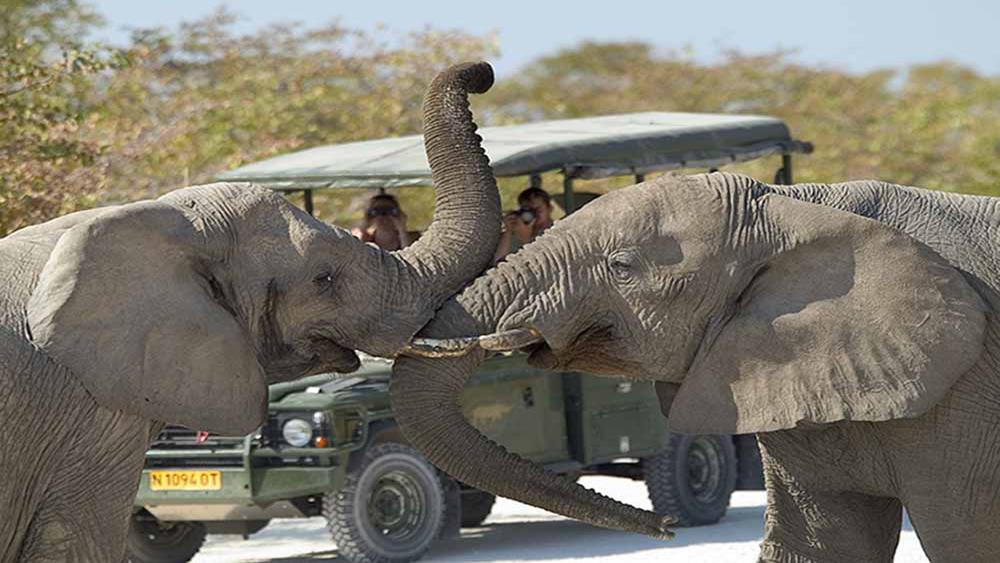 Etosha National Park Safari

"Fantastic – the whole thing – just wonderful! Thank you so much for all you arranged for us, it went like a dream. The safari was really fun and extremely interesting."
Angy Mains, United Kingdom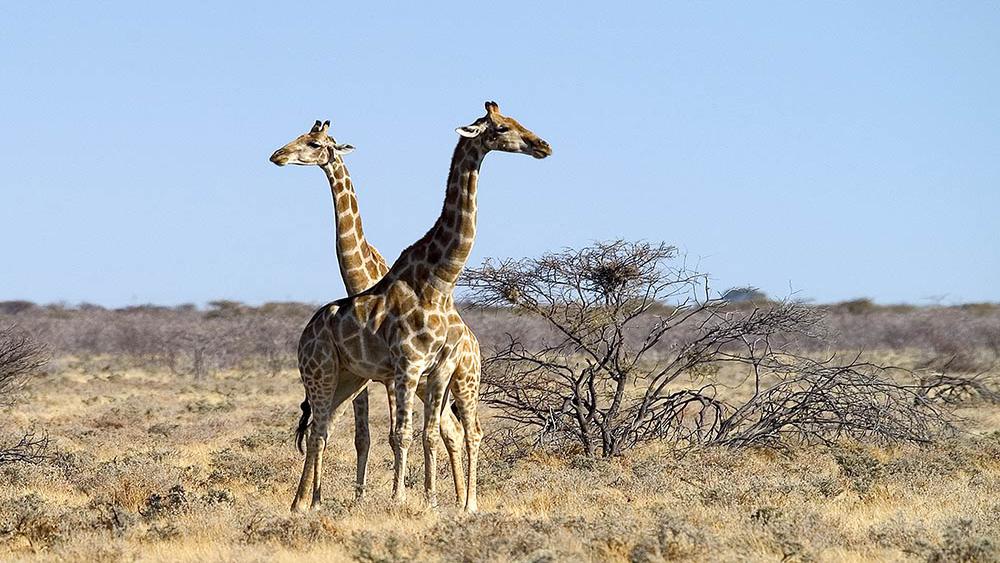 On safari in Etosha National Park
Etosha is a haven for wildlife, where the day can be filled being mesmerized by the images reflected off the Pan, and the sights of wild animals queuing up to quench their thirst at various waterholes. At night listen to the laughter of hyenas, the roar of lions or watch rare black rhino's as they gather to drink at one of the parks floodlit waterholes. Etosha is also one of the last few wild sanctuaries for the endangered black rhino. A safari in Etosha should be incorporated in any Namibia itinerary.
RECOMMENDED ETOSHA SAFARI LODGES