Governors' Camp is situated on the banks of the Mara River in the west of the Masai Mara Game Reserve. Governor's Camp is a well-established safari camp, built way back in 1972. Governors' Camp nestles in the forest along the winding banks of the Mara River, it's waters teeming with hippo and crocodile. Some of the 37 tents line the riverbank, with uninterrupted views over the Mara River, others have views across the sweeping plains.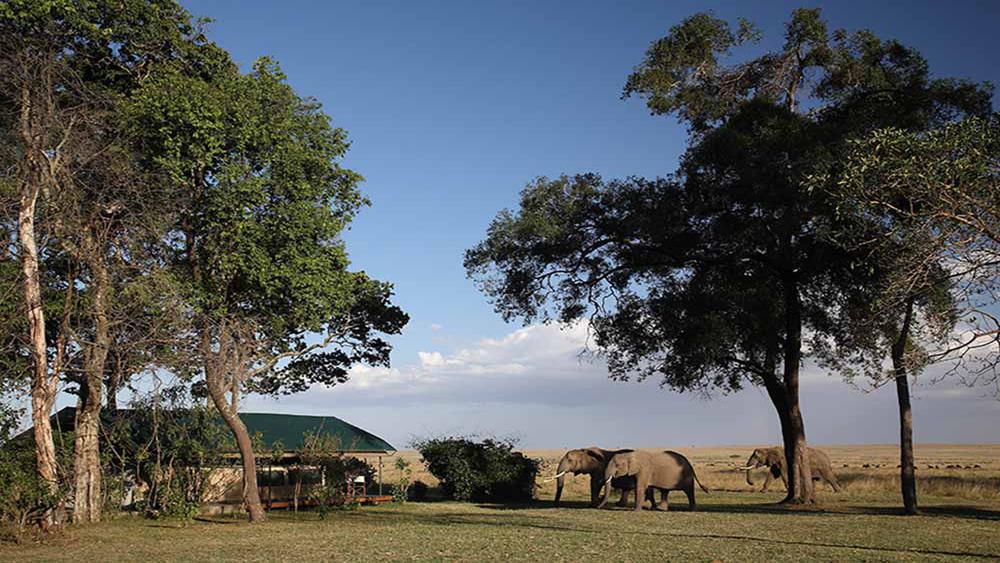 Governors Camp in the Masai Mara

What Africa Uncovered says…
Although this camp consisting of 37 tents is larger than what Africa Uncovered normally recommends, Governors' Camp has an outstanding location and the tents that head out onto the plains offer a priceless experience. Governors' Camp is also very reasonably priced.
Governors Camp Description
Everything is under canvas, all tents have en-suit bathrooms with hot and cold running water and flushing toilets. Governors' Camp has 37 tents and is located right in the heart of the best game viewing area of the Masai Mara. All tents at Governors have en-suite bathrooms with shower, basin, flush toilet, bidet and hot and cold running water. There are electric lights in the tents and 220 volt plugs at reception.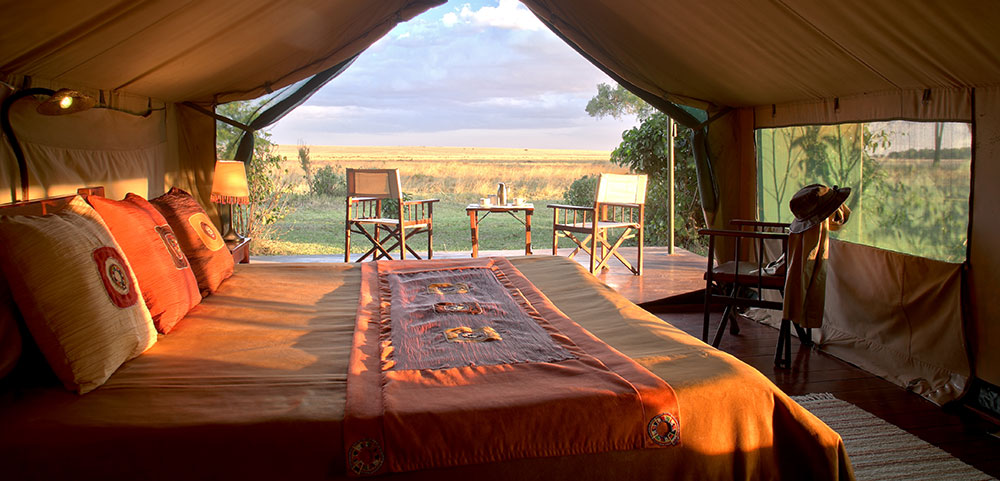 A tented room with a great view of the open Masai Mara Plains

Wow!!! Our tent is secluded and at the very edge of camp. We saw a pride of lions including several male lions and young cubs on our drive in from the airstrip. After lunch we have spent the last few hours watching the giraffes that are stationed not 100 yards from our porch!"
Located in the heart of the best game viewing area of the Masai Mara the vehicles are custom built 4 wheel drive landrovers. Guests are taken out on game drives into the famous Masai Mara Game Reserve and surrounding areas, at sunrise, and late afternoon. The guides at Governors' Camp undergo a continuous guide training scheme mentored by experts in the field. Having operated in the Masai Mara for over 30 years the driver-guides have an un-paralleled knowledge of the reserve combined with a deep understanding and respect for the sanctity of this wilderness area, its flora and its fauna.
Bush breakfast, lunch & dinner can be organised on request at a supplementary cost.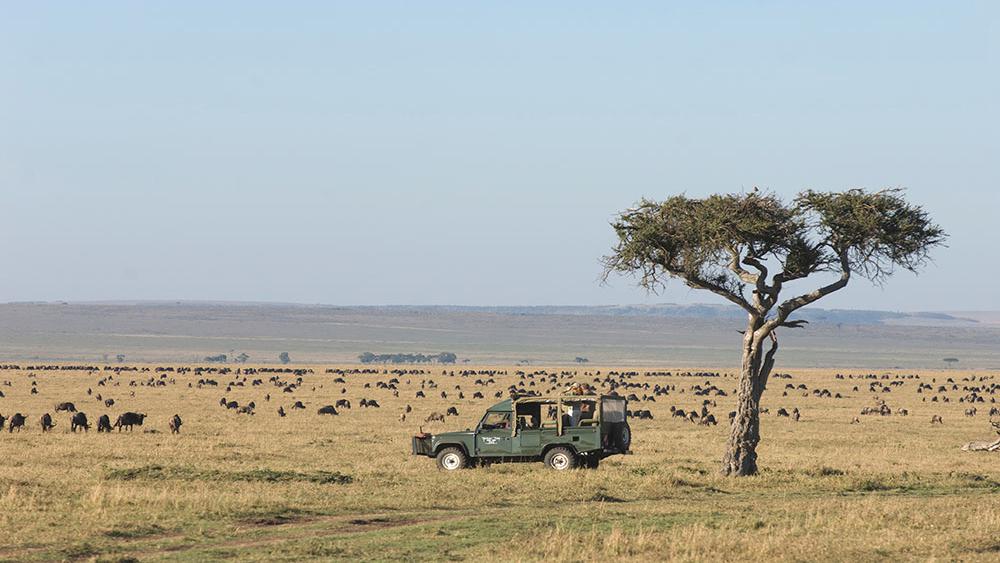 Governors Camp has an exceptional location in the Masai Mara Reserve
Enquire about Governors Camp
Guide Price: From USD $290 per person per night sharing
Rates may vary according to season