Dunia Camp is a fantastic little tented camp in a secluded setting close to the breathtakingly scenic Moru Kopje. Overlooking the plains of the Serengeti, and near the Moru Kopjes and the unique rock formations in the area, the camp offers a peaceful and intimate setting in which to relax.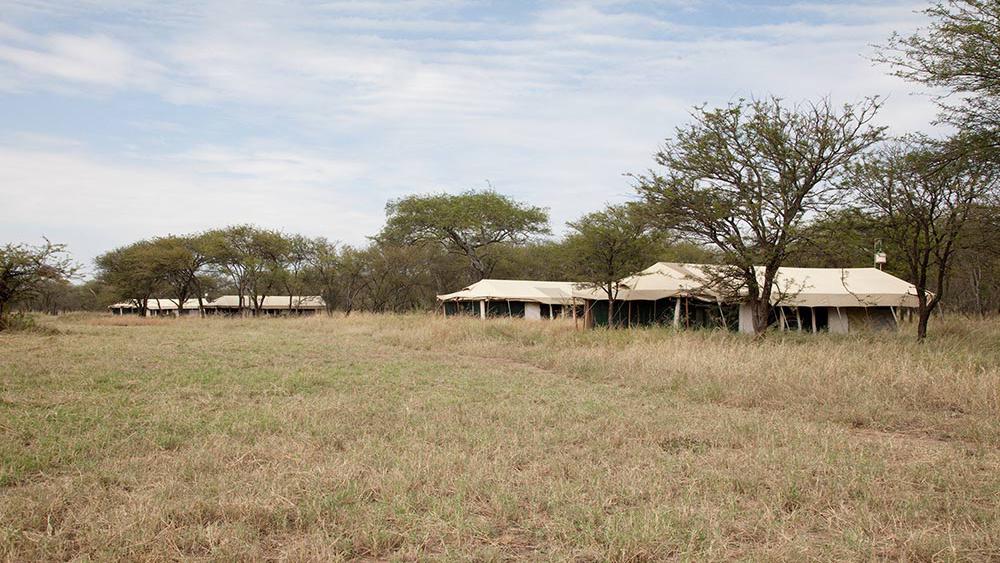 Dunia Camp located in the amazing Moru Kopje's, Serengeti South

What Africa Uncovered says…
Where possible Dunia Camp should be included on any Serengeti itinerary. The Moru Kopje's region is such a special area and the privacy and intimacy delivered by Dunia Camp makes this camp the perfect place for seeing the Migration, or combining it with a camp in the North when the Migration has left the region.
There are only 8 luxury tents at Dunia Camp, which means you can be sure of a personalised experience. The eight spacious tents, slightly elevated on the slope of Nyareboro Hill, feature an en-suite bathroom and veranda from which magnificent views of the golden-grassed plains of the Serengeti unfold.
Canvas chairs and coir mats adorn the private verandas, while hurricane lamps provide a flicker of vintage charm as the sun dips behind the region's iconic granite outcrops. Weathered wood, sturdy canvas and fine linen.
Since 2009 this lovely camps has been certified as carbon neutral.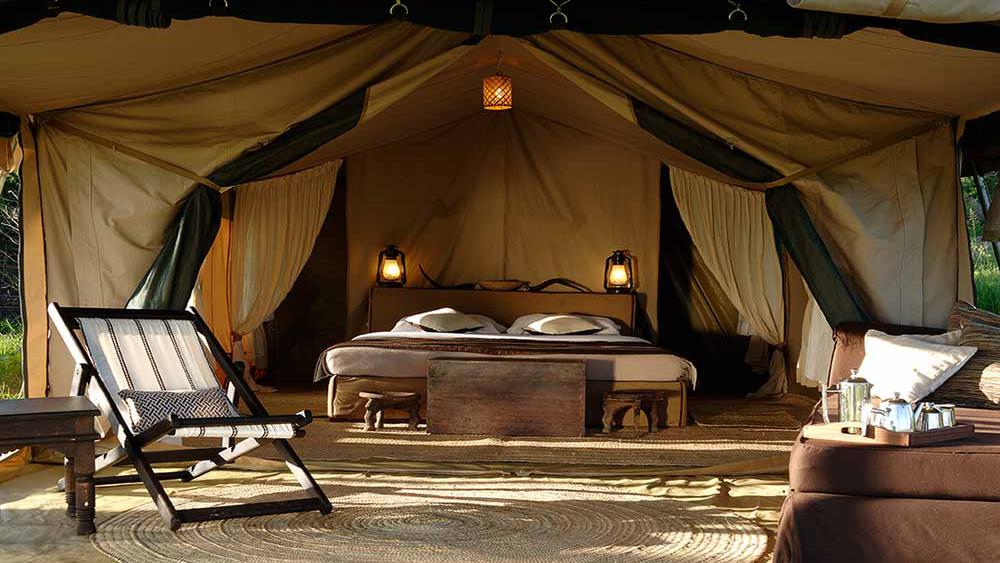 Authentic tented accommodation at Dunia Camp

"Dunia, the best camp on the trip, with staff who really did want to go the extra mile for you, and very good tents/facilities personal score 9/10"
DUNIA CAMP ACTIVITIES & WILDLIFE
Perched in between the known territories of Ndutu and Seronera, the Moru Kopjes are arguably the most breathtaking scenery the Serengeti has to offer. Surreal rock formations protrude out from the plains and provide cats with a perfect viewpoint to overlook their territories. The Southern Serengeti is most famous for the period between December and March as the migration heads into this fertile grassland to give birth to the next generation of wildebeest and zebra. During these months, vast herds of migratory animals descend upon the Southern Plains – followed intently by a range of predators. When the migration departs, attention shifts back to the Seronera Valley which is well known for its high numbers of resident game and quality game viewing.
The Seronera River provides a constant water source and creates a forest region which follows the course of the river creating good cover for the elusive leopard. Strategically placed with easy access to both these regions, Dunia Camp is capable of offering superb game viewing throughout the year.
Game drives from Dunia Camp offer an excellent variety of habitats and combine Migration viewing with the search for big cats as well as the rhino. The area around Moru Kopjes also includes the rhinoceros sanctuary – this is one of the few places in the Serengeti where you will almost certainly find the endangered black rhino.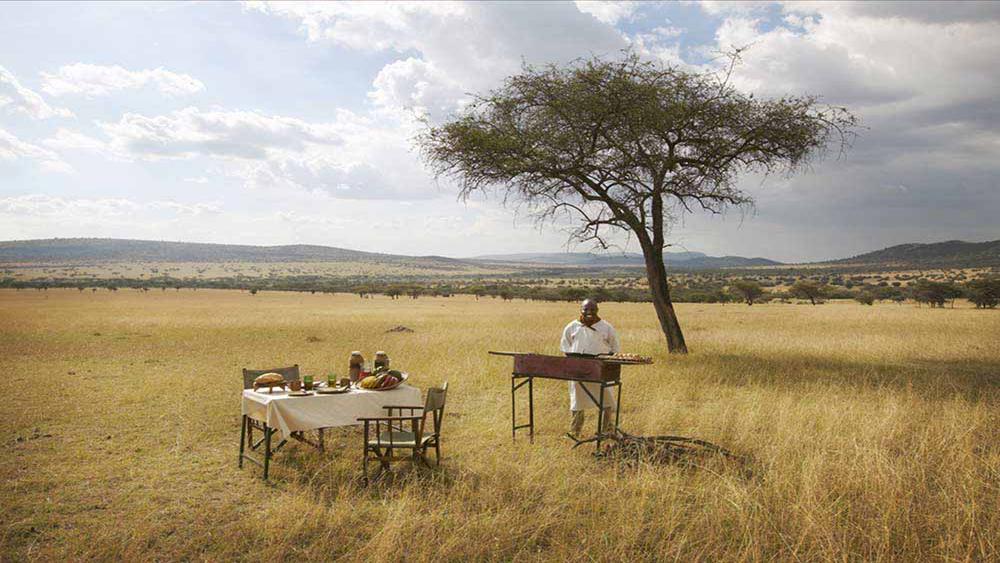 A bush breakfast in the Serengeti Plains
Guide Price: From USD $558 per person per night sharing
Rates may vary according to season