Lamai Serengeti Camp Summary
Lamai Serengeti Camp is a luxury permanent tented camp in the far North of the Serengeti. Lamai Serengeti Camp has an ideal location not too far from the Mara River which explodes into life in July with the arrival of the great migration herds.
The camp is located amongst the rocks of Kogakuria Kopje with panoramic views of the surrounding landscape, just a few miles from where the wildebeest cross the Mara River.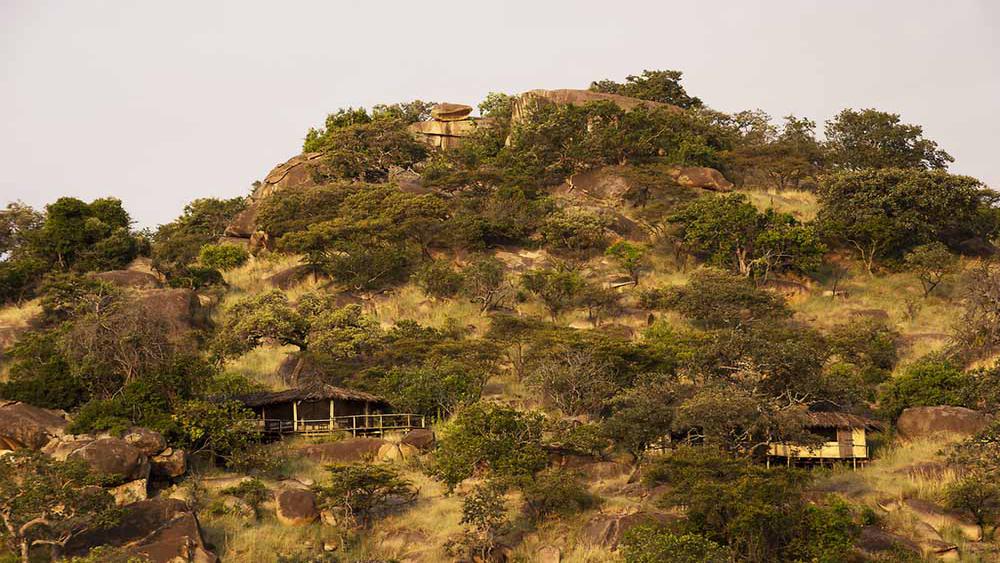 What Africa Uncovered says…
Lamai Serengeti is one of our favourite luxury safari camps in the Northern Serengeti. Wildlife in this region is great all year round and a stay here even when the migration is not around, is still an experience that we would highly recommend.
Lamai Serengeti Camp Description
At Lamai Serengeti there are just 12 rooms in all. These are split between two entirely separate lodges, the Main Lodge of 8 rooms and the smaller Private Lodge of 4 rooms. Each luxury tented room has en-suite facilities and the rooms and entire camp have been thoughtfully designed to blend in with their surroundings and have as minimal impact as possible on this amazing wildlife region.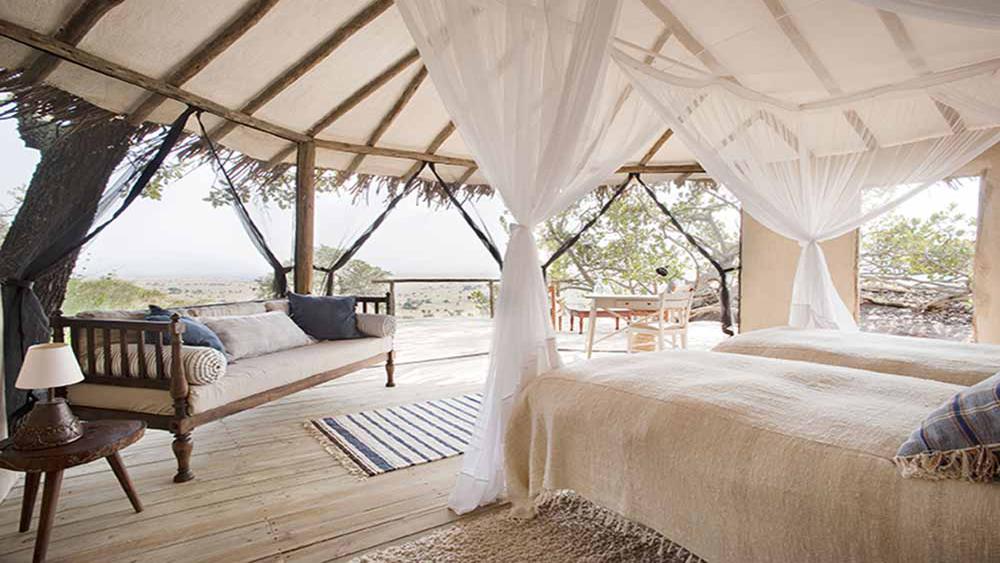 A beautiful tented room with a great view of the Serengeti Plains

"Both Treetops and Lamai were very special places and we are very grateful that you recommended them. Sasha and Tamlyn at Lamai were great hosts and we particularly enjoyed our time there. The Nomad guides (Immanuel and Gabriel) were again brilliant."
Nigel and Lorraine Austen – UK
The main activity at Lamai Serengeti Camp centres around game drives in 4WD vehicles exploring this magnificent wildlife rich region both South and water level permitting, North of the Mara River. Walking safaris around camp are also offered. Lamai Serengeti Camp is perfectly located for viewing the wildebeest migration from July to October.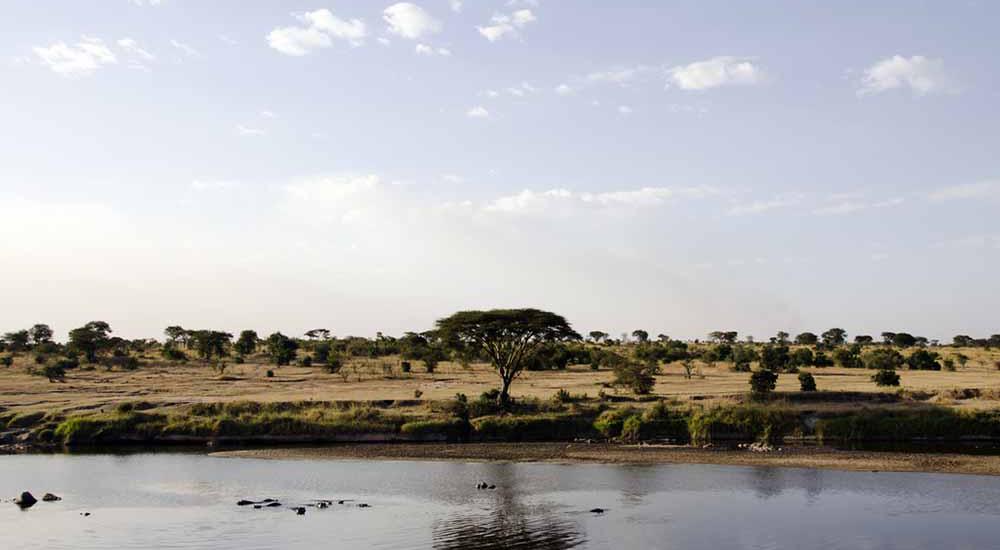 Enquire about Lamai Serengeti Camp
Guide Price: From USD $563 per person per night sharing
Rates may vary according to season