Sayari Camp is located in the Northern Serengeti in an outstanding wildlife viewing region. The camp is perfectly positioned near the Mara River. This area offers fantastic all year round high quality game viewing and roars into life when the massive herds arrive in July. Sayari Camp though is also at its best in the "quieter" months from December to March when one can enjoy a really exclusive safari in this fantastic game rich area.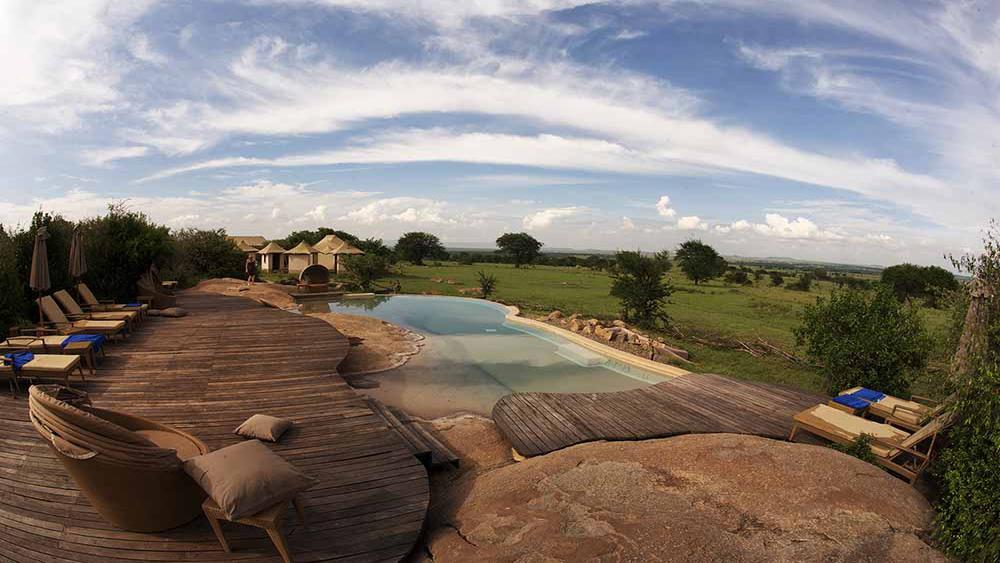 The beautiful Sayari Camp located in the Northern Serengeti

What Africa Uncovered says…
Sayari Camp is a fantastic camp. If you want a bit of understated luxury whilst being in a great location for seeing the migration and if you require excellent personalised service then Sayari Camp will certainly deliver for you.
Sayari Camp was designed to strike the perfect balance between luxury and immersion in the Serengeti. The 15 spacious tented suites blend perfectly into the majestic landscape. Each tent is beautifully designed with original and traditional cloth and furniture and has a king-size bed, en-suite bathroom and a private veranda with a comfortable couch, overlooking the Serengeti. The dining area, lounge area and campfire create a perfect bush setting, with Africa as the backdrop.
At the main camp a peaceful lounge and romantic dining room opens up onto a generous deck where natural rock frames the rim-flow pool overlooking game-rich plains and the distant Mara River.
Sayari Camp has played a pivotal role in the long-term conservation of the northwestern Serengeti. The arrival of the camp has secured the long-term conservation of this area of the park and employment for the communities living on the boundary of the park.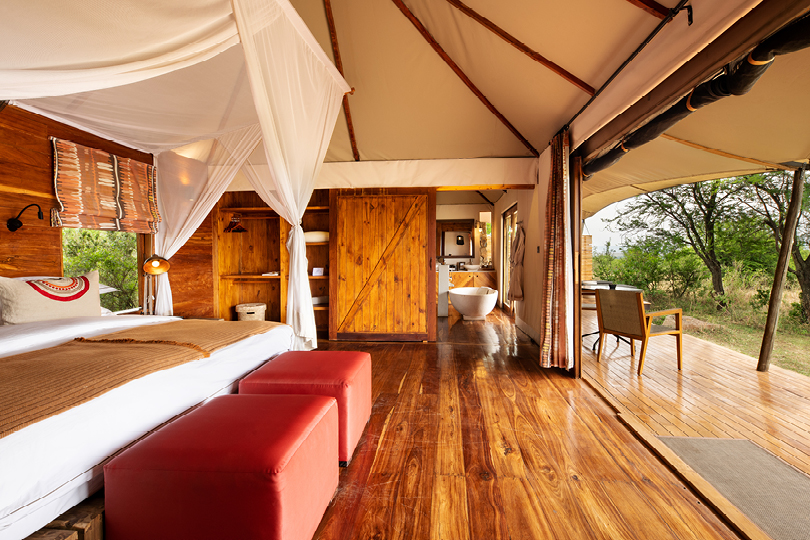 "Sayari Camp was brilliant. We got to see some incredible crossings of the Mara River and our guide Gabriel was fantastic! Our stay at Sayari was the highlight of our safari and the perfect end to a great trip!"
The stunning Mara River, filled with hippos and crocodiles, cuts through this land and hosts one of the greatest spectacles nature has to offer: the dramatic wildebeest crossings of the Mara River. Between mid July and November, the Great Migration typically visits the area and crosses the Mara River back and forth in search of green grass.
Safari Camp offers a vast array of activities including game drives led by exceptional safari guides, safari bush walks, off-road driving in certain areas, bush breakfasts, picnics and dinners, as well as cultural visits.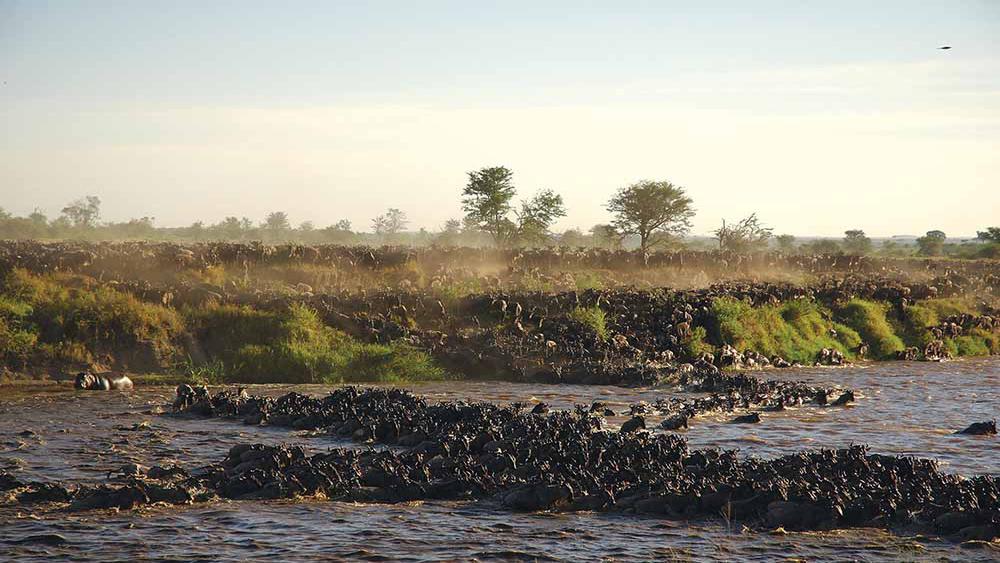 Sayari Camp is perfectly located to see the great migration river crossings
Enquire about Sayari Camp
Guide Price: From USD $871 per person per night sharing
Rates may vary according to season