Zanzibar is an archipelago made up of Zanzibar and Pemba Islands, and several islets. It is characterised by beautiful sandy beaches with exotic coral reefs, warm clear blue waters, idyllic islands, excellent reefs for snorkelling and diving, fantastic deep sea fishing and water sports activities.
Zanzibar is reputed to have some of the best diving in the world, and the coral reef structures that surround Unguja and Pemba ensure that the marine life is abundant. Good visibility (20 – 60 metres) and a year round average water temperature of 27°c ensure that you enjoy your Zanzibar diving experience, and also present an ideal opportunity for learning to dive or upgrading your diving qualification.
Zanzibar with its beautiful white beaches and laid back atmosphere is also the perfect addition to a luxury Tanzania safari.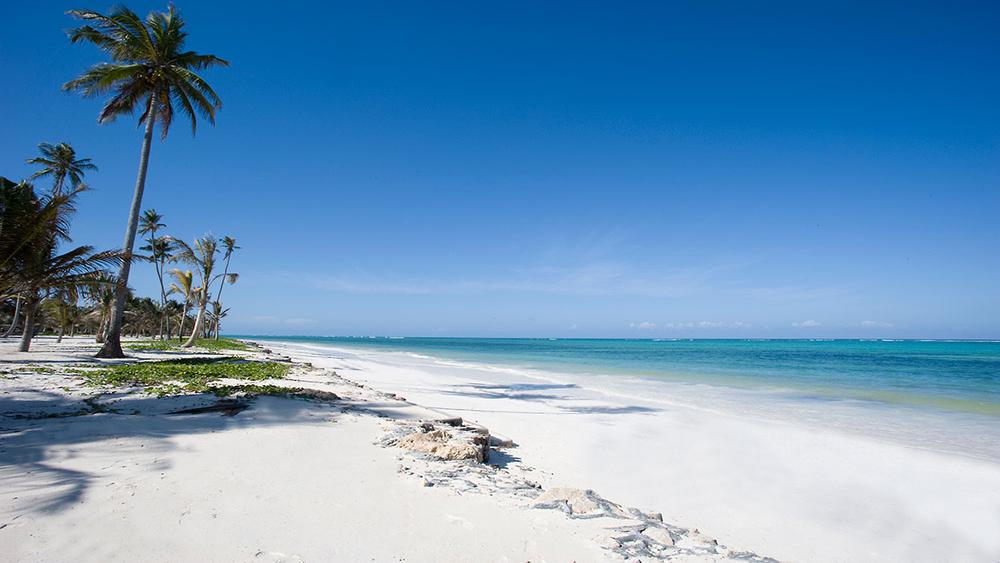 Zanzibar is renowned for its perfect white sandy beaches.

"Zanzibar was AMAZING….we had so many surprises. The management and their staff were so hardworking and they really made us feel welcome. It was a great place, thank you."
Gemma & Dan, United Kingdom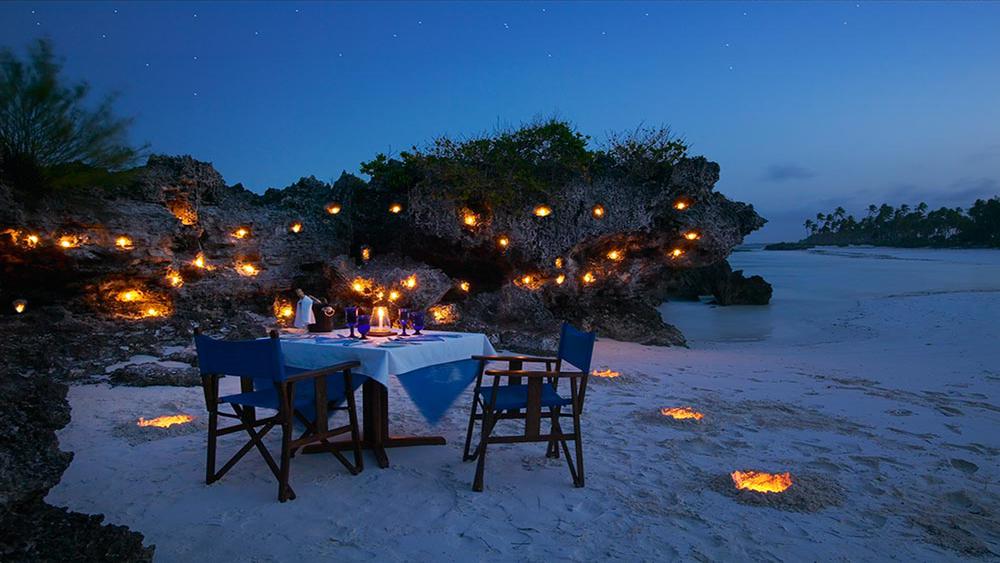 Dinner on the beach at Matemwe, Zanzibar.
Stone Town is the old city and cultural heart of Zanzibar, little changed in the last 200 years. It is a place of winding alleys, bustling bazaars, mosques and grand Arab houses whose original owners vied with each other over the extravagance of their dwellings. Stone Town makes for a very interesting cultural visit.
Zanzibar is commonly known as the "Spice Island"; famous for spices such as cloves, cinnamon, nutmeg, vanilla, cardamom, pepper and others). Spice tours are also a very popular excursion on the island of Zanzibar.
RECOMMENDED ZANZIBAR ACCOMMODATION