Essque Zalu is located on the far North east Coast of Zanzibar near the village of Nungwi. Essque Zalu is quite a large hotel with 40 suites set in beautiful tropical gardens and the sea front suites are located near the edge off a cliff overlooking the beautiful azure waters.
The hotel is stylish beautifully laid out which is what you would expect from having Italian owners. There is also a 150-metre jetty that extends out into the clam, beautiful waters. The jetty has a bar and restaurant and loungers on it where you can relax and enjoy cocktails or something to eat.
There is also a Healing Earth spa using indigenous African plants and oils.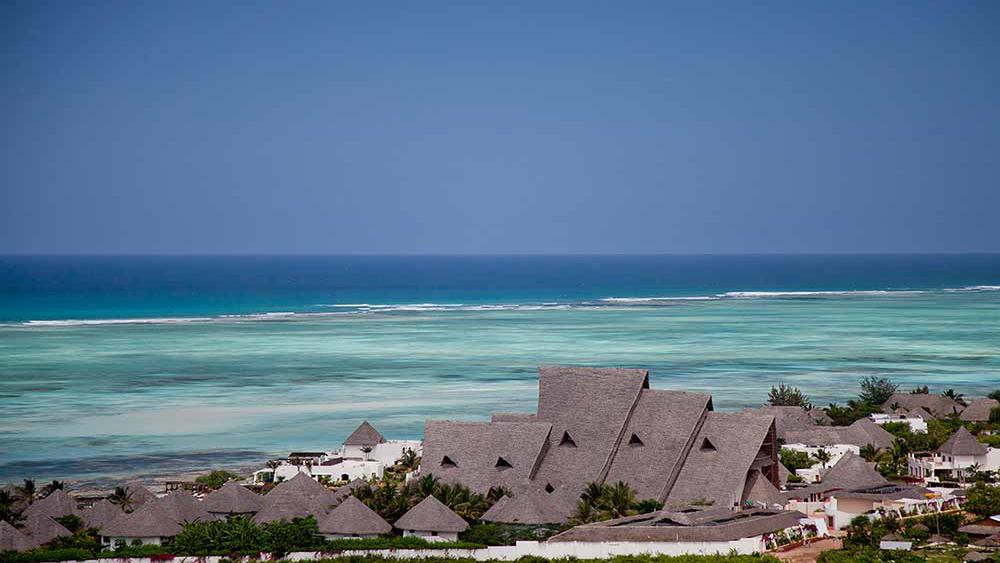 What Africa Uncovered says…
Essque Zalu is a stylish and romantic place to stay whilst on Zanzibar. The jetty offers a unique sunbathing experience and Essque Zalu is real value for money.
Essque Zalu Accommodation
Choose from 40 suites, all with picturesque views over the lush tropical garden or the ocean. Ensconce yourself in luxurious-styled spaces crafted from local materials, adorned with native artwork and housed under a traditional pitched Makuti roof.

Suites

All 40 suites have a spacious master bedroom, as well as a lounge and outside terrace or balcony. One can select an Ocean Front, Sea view or Garden view suite, which have a maximum occupancy of 3 adults or 2 adults and 2 children.

Villas

All 9 villas have their private pool, in room dining and massage, kitchen facilities and terrace or balcony. The maximum occupancy is as follows:
3 Bedroom villas: 6 adults + 3 children
4 Bedroom villas: 8 adults + 4 children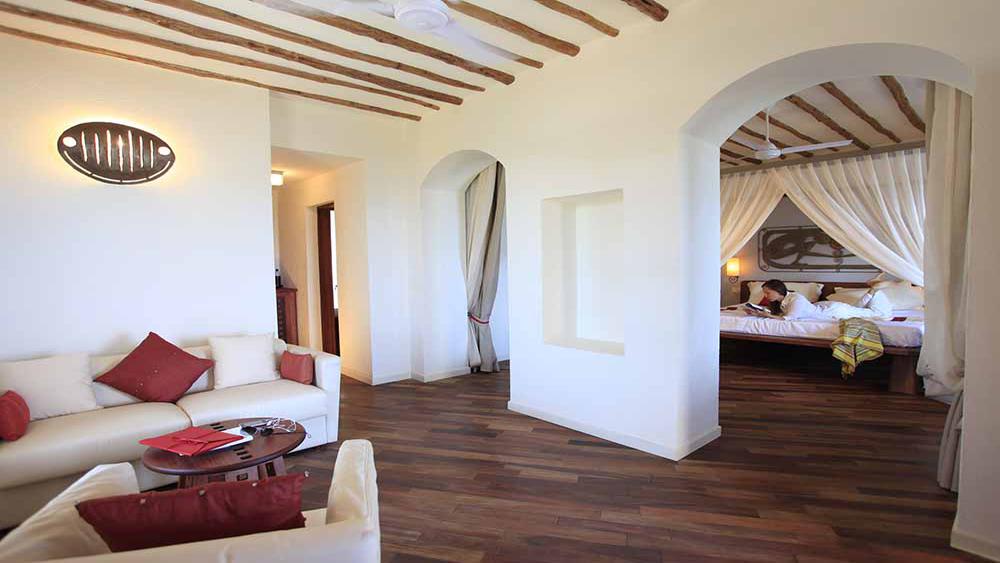 As Zanzibar is heavily influenced by tides, the beach at Essque Zalu can be completely covered with water. This is not really an issue as there are plenty of places to sunbath, whether it be at the pool, on the jetty or take a 15 minute walk to another beach located close by. A trip to Nungwi village to sample the real Zanzibar atmosphere is also worthwhile.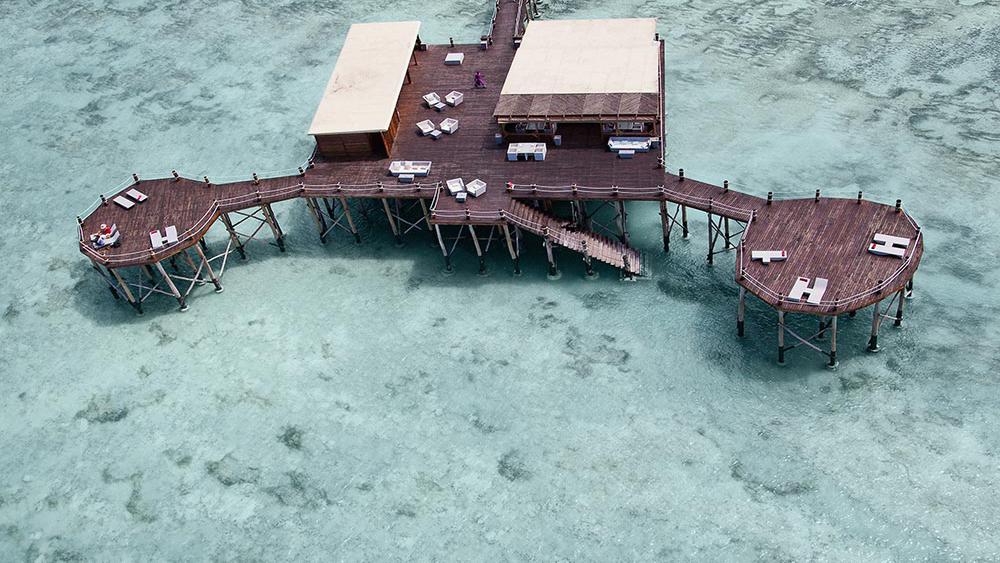 Enquire about Essque Zalu
Guide Price: From USD $236 per person per night sharing
Rates may vary according to season