Gorilla Trekking in Rwanda followed by a safari in Tanzania ranks right up there with one of the finest African safaris that one can experience.
These 2 magnificent countries are very diverse and offer a completely different safari experience and so combining both on the same luxury safari itinerary should result in a phenomenal trip to Africa.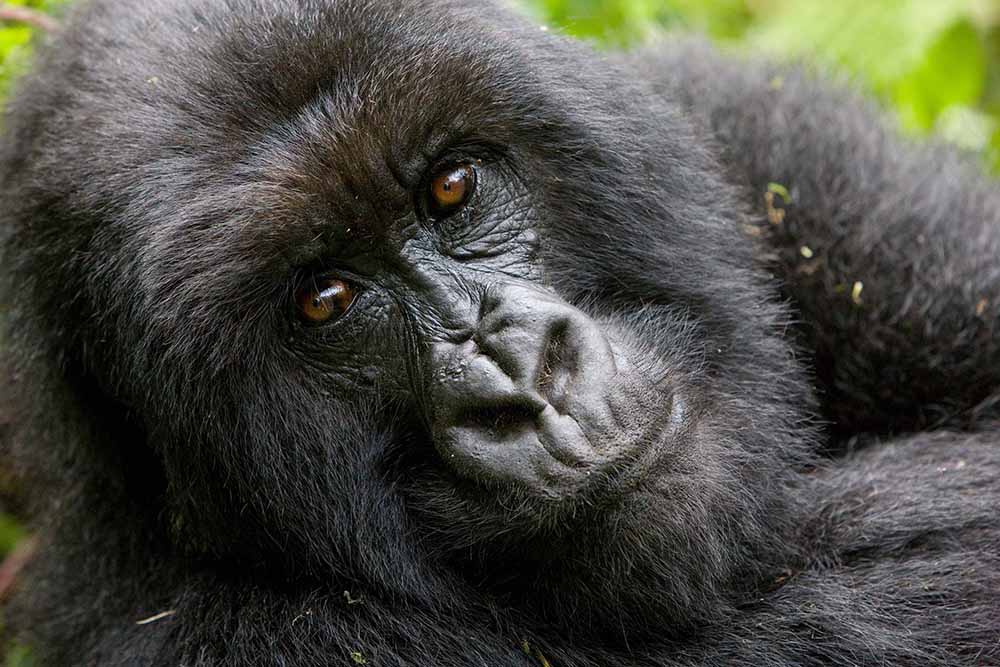 You can fly from Kigali in Rwanda to the Serengeti in Tanzania without having to pass through a major airport hub such as Nairobi or Kilimanjaro Airport and this allows one to maximise your time on the ground instead of lost time at airports.
Staying a couple of nights in Rwanda at a lovely lodge like Sabyinyo Silver Back Lodge, which is the perfect base from which to Gorilla Trek in Rwanda's majestic Volcanoes National Park, followed by a night in Kigali and then down to Tanzania for 3 or 4 nights in the Serengeti National Park is highly recommended. Those who are able to enjoy a longer safari should consider extending their safari to the Ngorongoro Crater or one of Tanzania's outstanding Southern Parks such as the Selous Game Reserve or Ruaha National Park.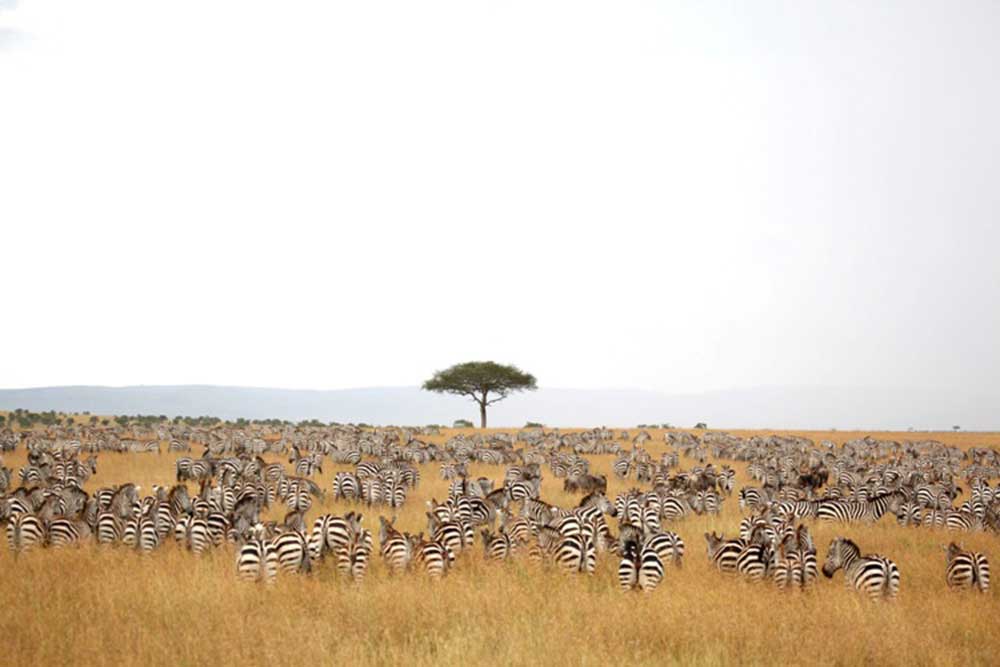 Or why not combine Gorilla Trekking with a Tanzania Safari and Zanzibar. Zanzibar has some amazing beaches and is a great place to relax after your safari and before ending your stay in Africa.
In terms of when to combine Gorilla Trekking in Rwanda with a Tanzania Safari? July to October is peak season as rainfall is lower and it is the best time for seeing wild animals. It is also a great time to be in the Northern Serengeti as the great wildebeest migration herds head up to the Northern Serengeti in July and crossings of the Mara River can be seen in July and August as well as September and again in October when the herds head back from the Masai Mara back into the Serengeti. As peak season is quite pricey and if cost is an issue then June is also a great time to combine Gorilla Trekking in Rwanda with a Tanzania Safari.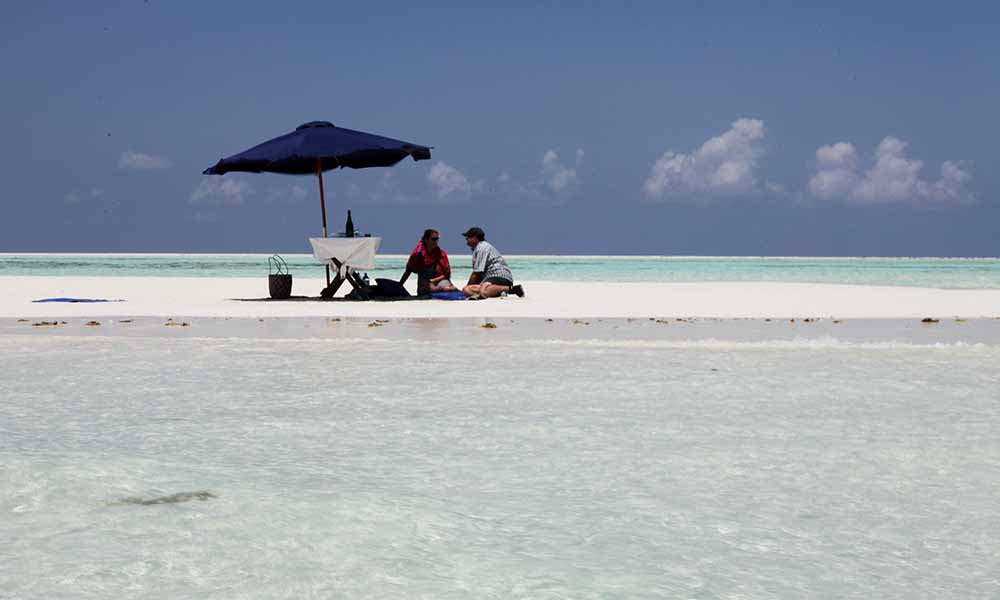 So for those with a sense of adventure and that require a diverse safari experience, combining Gorilla Trekking in the forested mountains of Volcanoes National Park in Rwanda with the open dry and vast plains of the Serengeti in Tanzania is a great option to experience. Both places are unique in their own right and offer a mind blowing safari experience that is sure to remaining long in the memory bank for those that are lucky enough to safari in these majestic regions.
We are very privileged at Africa Uncovered to be able to plan and book safaris to Africa for some amazing clients and it gives us no greater satisfaction than when they feel inspired to share the great experience that they had. This beautiful collage is from the lovely Sanders family from the USA, who booked a family safari to Rwanda and Tanzania with Africa Uncovered in 2015 – click here.
For more information on Gorilla Trekking in Rwanda and a safari in Tanzania…
By Stuart Parker