GORILLA TREKKING IN PARC NATIONAL DES VOLCANS
The rainforests of the Virunga Volcanoes are the last refuge of the Mountain Gorilla.
The Virungas span Rwanda, Uganda and the Democratic Republic of Congo, with the Parc National des Volcans being the Rwandese element of this ecosystem. The lush slopes of the volcanoes provide an appropriately dramatic natural setting for what is perhaps the most poignant and thrilling wildlife experience to be had anywhere – to see the Mountain Gorilla in its natural habitat.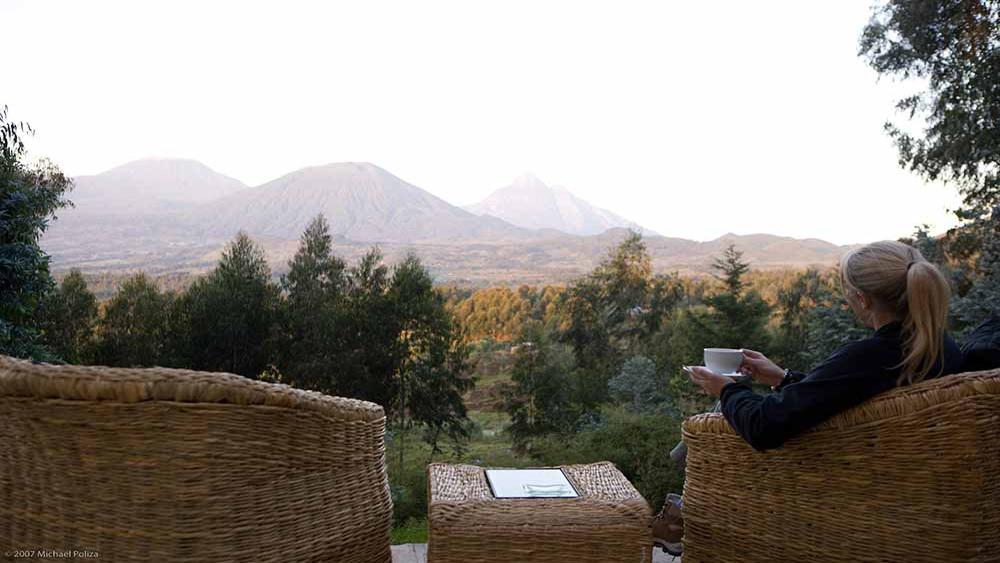 The beautiful Virungas Mountains, home of the Mountain Gorilla.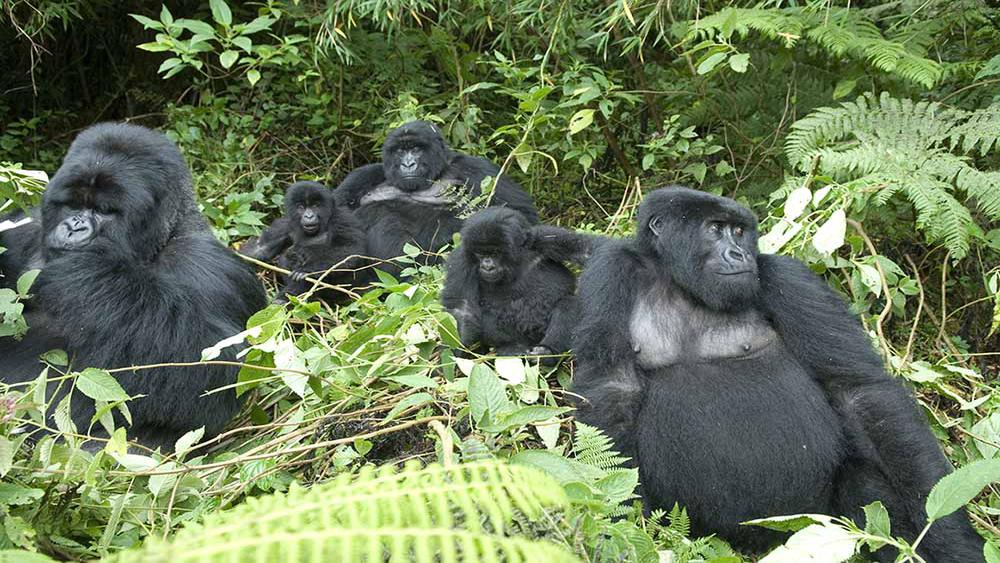 Gorilla Trekking in Rwanda
Roughly half of the world's wild population of Mountain Gorillas are resident on the Rwandan slopes of the Virungas. There are 10 habituated families of gorillas and these families have from seven to over thirty-five individuals in each. The biggest family is the Susa Family which currently has 33 members and 2 Silverbacks.  The other families are the Sabyinyo Family, Amahoro Family, Agashya Family, Umubano Family, Kwitonda Family, Hirwa Family, Karisimbi Family, Ugenda Family, Bwenge Family & Titus Family. There are more families that roam the slopes of the Virunga Mountains but these are the habituated families that you are most likely to see on a Gorilla trek. 
Africa Uncovered can assist you in planning the ultimate Gorilla Trekking experience in the Parc National des Volcans…
RECOMMENDED LODGES FOR GORILLA TREKKING AT VOLCANOES NATIONAL PARK