SAFARI IN ZAMBIA'S FAMED LUANGWA VALLEY
Situated far from all the major cities, the Luangwa Valley has been spared from masses of tourists, leaving it unspoilt and undiscovered.
This area consists of 9,000 sq Km of lush riverine vegetation, with arguably the most diverse range of wildlife in Africa, and fantastic for bird watchers. Walking safaris were pioneered in the Luangwa Valley. The Luangwa Valley is the southern extension of the Great Rift Valley that stretches from North Africa down to the Zambezi River.
The South Luangwa National Park is the Luangwa Valley's most accessible and popular Park. The country side in the South Luangwa National Park is spectacular in its rugged beauty, and the conditions are idea for the thriving wildlife as well as bird species for which there are over 400 different types. This is also one of the best places in the world to see leopard. The Thornicroft's giraffe and Cookson's wildebeest are also two animals that are unique to this region and are found nowhere else in the world.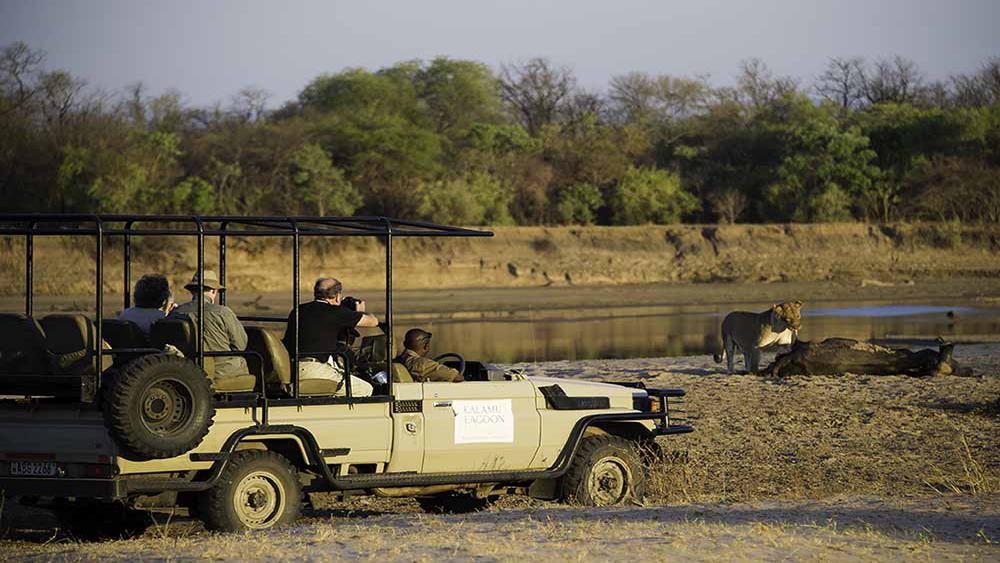 A game drive in the South Luangwa
Norman Carr, who is often regarded as Zambia's greatest conservationist was the first to pioneer Walking Safaris into the Luangwa Valley in the 1950's. The Walking Safari ranges from casual nature walks in the vicinity of the camp to intense tracking of lion in the heart of the African bush. A walking safari is one of the finest ways to experience the natural and pristine wilderness of the South Luangwa National Park. The excitement of tracking lions and seeing them in a pride of up to 30 strong whilst on a walking safari is unparalleled.

"The bush walks in the South Luangwa were terrific and we lost count of the number of times we saw Leopard."
David Kemp, United States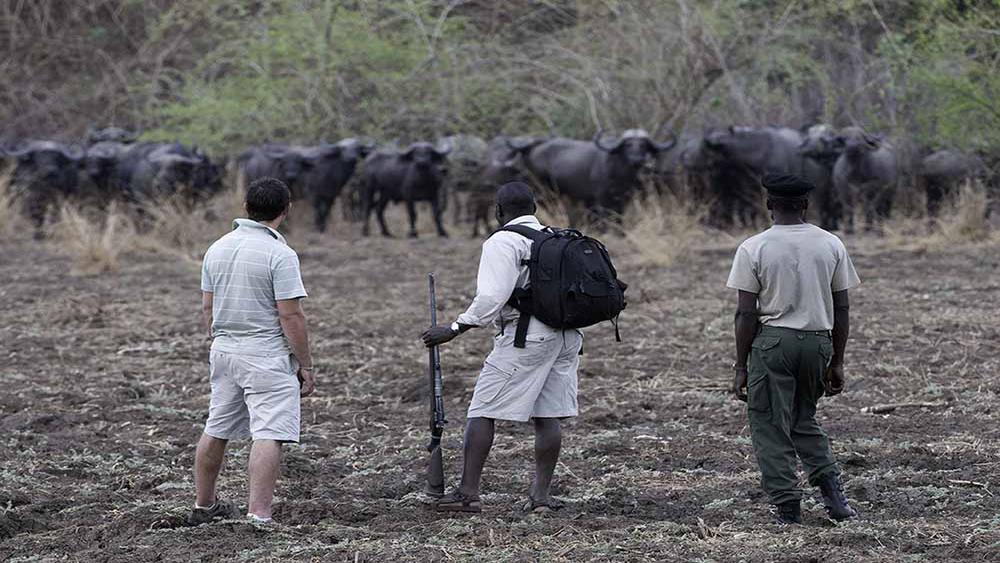 The South Luangwa is arguably the finest walking safari region in Africa.
The North Luangwa National Park is a secluded bush paradise. It shares the same wildlife and vegetation as the South Luangwa National Park, however, it is renowned for its great buffalo herds and huge lion prides. Few places in Africa can compete with the North Luangwa National Park when it comes to exclusivity and remoteness.
Most of Zambia's best safari camps are found in the eastern section of the South Luangwa National Park. Permanent Safari Lodges are the main basis for Safari activities, however, there are numerous seasonal bush camps situated in remote areas that offer an unrivalled safari experience, although it is strongly recommended that only experienced safari goers consider these camps as they are not for the faint hearted.
RECOMMENDED SOUTH LUANGWA SAFARI CAMPS