Safari in Amboseli National Park
Amboseli National Park is simply stunning. Imagine herds of elephant up to 100 strong with the snow capped peak of Mount Kilimanjaro, towering on the horizon. Add to this buffalo, wildebeest, zebra, giraffe, impala and carnivores, including lion, cheetah and hyena, and you have all the ingredients for an unforgettable safari.
Amboseli National Park is best know for its unrivalled views of Kilimanjaro and its huge elephant population both in numbers (over 1,000 strong) and in size. Some of the biggest elephant in all of Africa can be found in Amboseli National Park. Wildlife viewing is excellent with an abundance of the big cats as well as large numbers of buck and other plains game.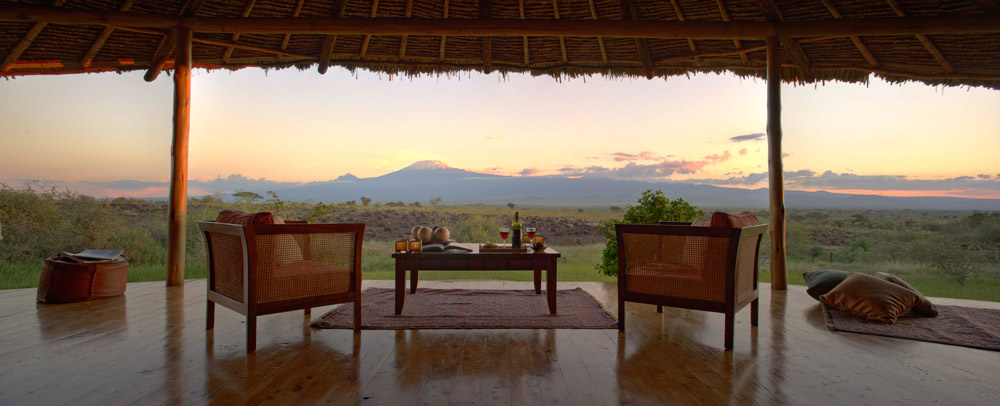 Amboseli National Park offers lovely views of Mount Kilimanjaro

"We saw soo much wildlife in both the Amboseli and Mara, we saw so many elephants, lions, cheetahs leopards hippos etc so we were really chuffed and it exceeded our expectations, we have taken 1000s of photos to remember our trip and can't thank you enough for all the organising."
Rosie and Andy Fyfe!, United Kingdom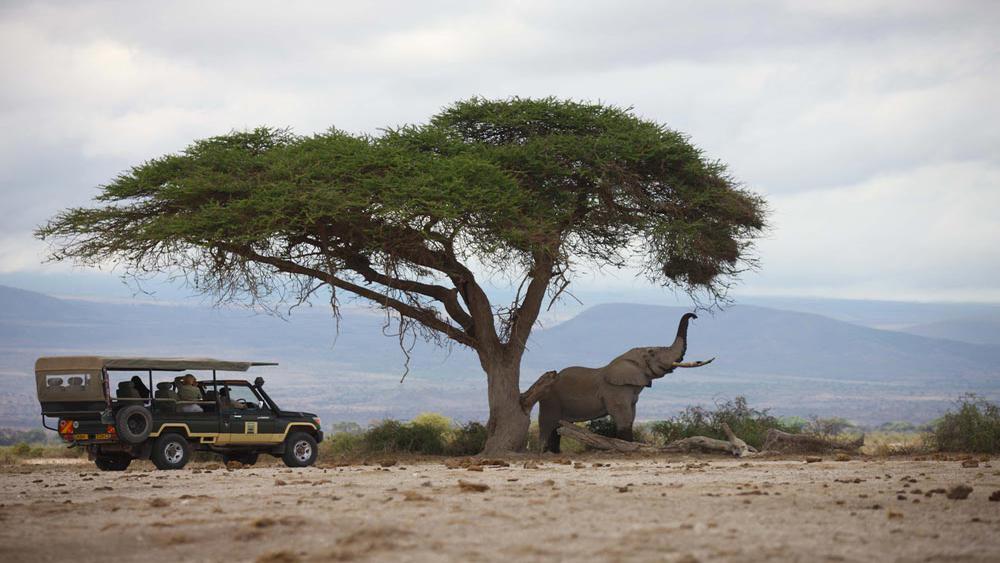 The massive Elephant and sheer numbers are a highlight of a safari to Amboseli.
Amboseli is also the home of the Maasai people the great warriors and nomadic tribesman that live in harmony with the environment and the wildlife that surrounds them.
A Safari to Amboseli National Park encompasses excellent game viewing whilst staying in elegantly beautiful eco-friendly lodges with the majestic snow capped Mount Kilimanjaro providing the perfect backdrop as it rises above the great plains of Tanzania just across the border.
To take advantage of our many years of first-hand experience with safaris in Kenya, please contact one of our Kenya specialist consultants and start planning your dream Luxury Kenya Safari.
RECOMMENDED SAFARIS CAMPS