ol Donyo Lodge lies in the foothills of the Chyulu Range, halfway between Tsavo and Amboseli in a concession area of 275,000 acres, on communal Masai owned land, which is also part of the Amboseli eco-system. The open plains, rolling Chyulu Hills and snow-capped peaks of Kilimanjaro invoke images of Africa as it was in the earlier part of the last century; abundant game and Masai herdsmen living as nature determined they should in this unspoilt corner of Kenya.
ol Donyo Lodge's location is unrivalled with full views of Mount Kilimanjaro and in the path of seasonal elephant migrations. It is a lodge rich in history, passion and conservation.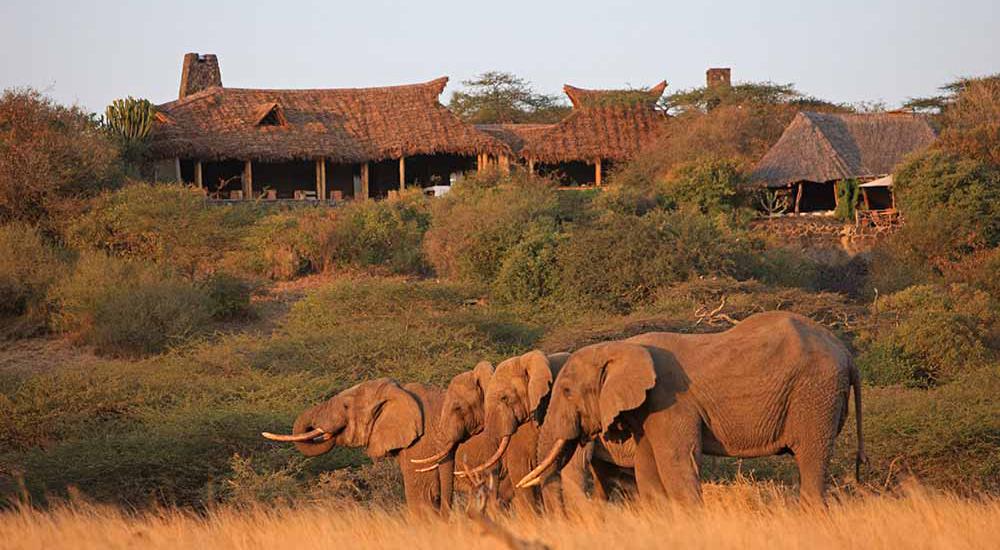 The picturesque ol Donyo Lodge

What Africa Uncovered says…
If it is more important for you to have an exclusive safari experience as opposed to seeing the Big 5, then ol Donyo Lodge is highly recommended. The wildlife is very good but harder to find than in most of Kenya's other top safari parks.
Ol Donyo Lodge Description
ol Donyo Lodge is a 20-bed lodge, rebuilt and redesigned in 2008, and perched on a hillside, with no two suites or villas the same. What is consistent is the attention to detail, the comfortable yet utterly luxurious décor and the tradition of greatness.
There is a range of activities available – from cultural visits, good quality wildlife viewing and tracking, horseback riding and mountain biking – ol Donyo Lodge is a holistic experience.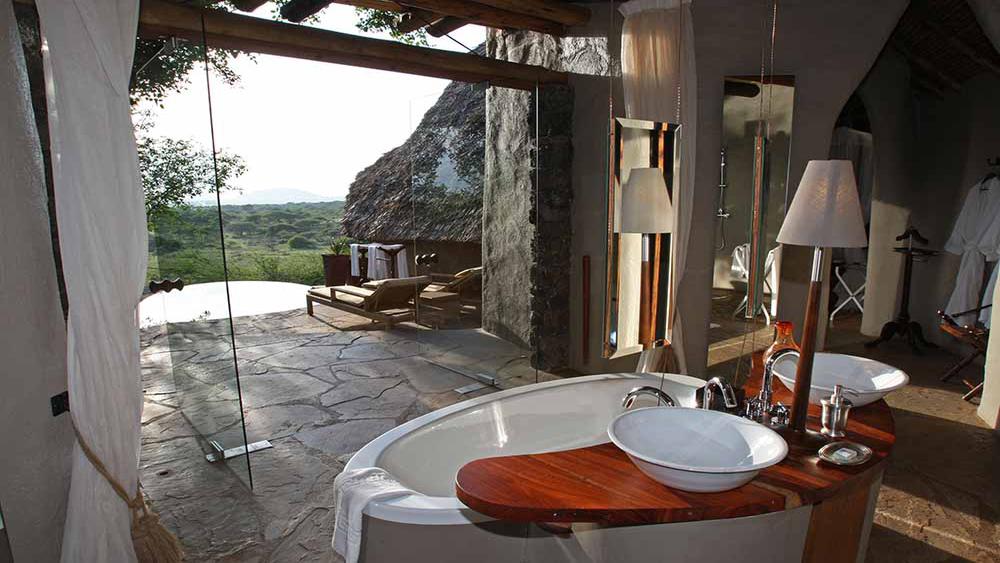 A beautiful room at ol Donyo Lodge
Guests staying at ol Donyo Lodge have access to over 275,000 acres of uncompromised wilderness.
Activities include night and day game viewing from open landrovers. You do not share your game viewing with a fleet of mini buses as in many other East African game parks. Horse riding on the open plains or through the mist forests as well as walking and mountain biking are other popular activities on offer at ol Donyo Lodge. For those that prefer the confines of the camp, relaxing by the pool or watching the wildlife coming to drink from the waterhole below are sure to keep guests fully entertained.
The big five is also present in this area although they can be difficult to locate. Large herds of Elephant pass through the area twice a year. A real highlight at ol Donyo is the open air hide, whereby guests are kept safe by a pile of heavy logs about 5 feet high. The hide is right next to the waterhole and is a great place from which to view animals coming to the waterhole to drink.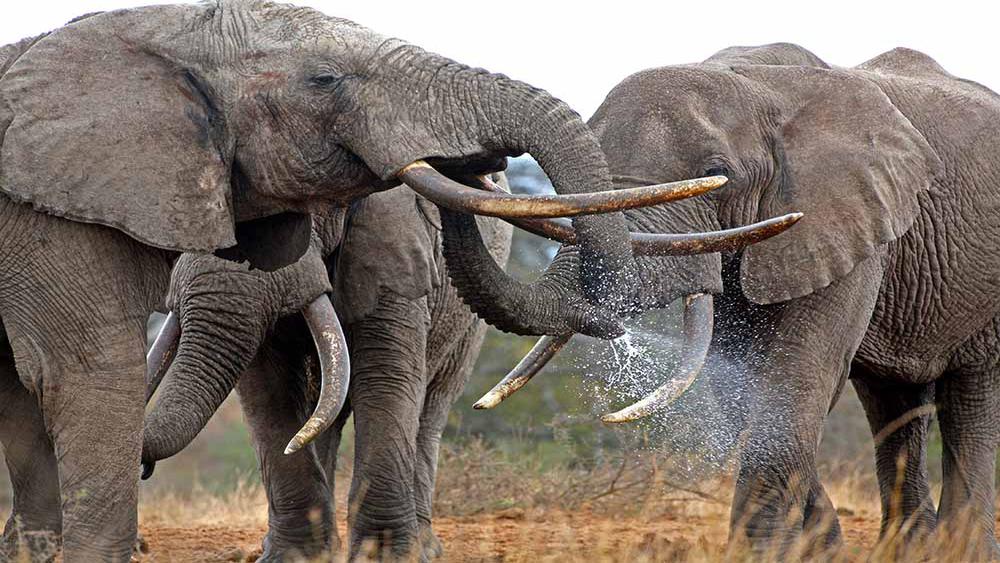 Exceptional elephant viewing at ol Donyo Lodge
Enquire about Ol Donyo Lodge
Guide Price: From USD $455 per person per night sharing
Rates may vary according to season