Makgadikgadi Salt Pans Safari
The Makgadikgadi Pans, once the centre of a great lake, are thought to be the largest saltpans in the world. After the summer rains, the pans fill up to a depth of a few centimetres, and it becomes rich with crustaceous and algae, which attracts over 30,000 breeding pairs of pink flamingos. Out of nowhere, the region is transformed from a desolated saltpan to a heaving mass of beautiful pink birds.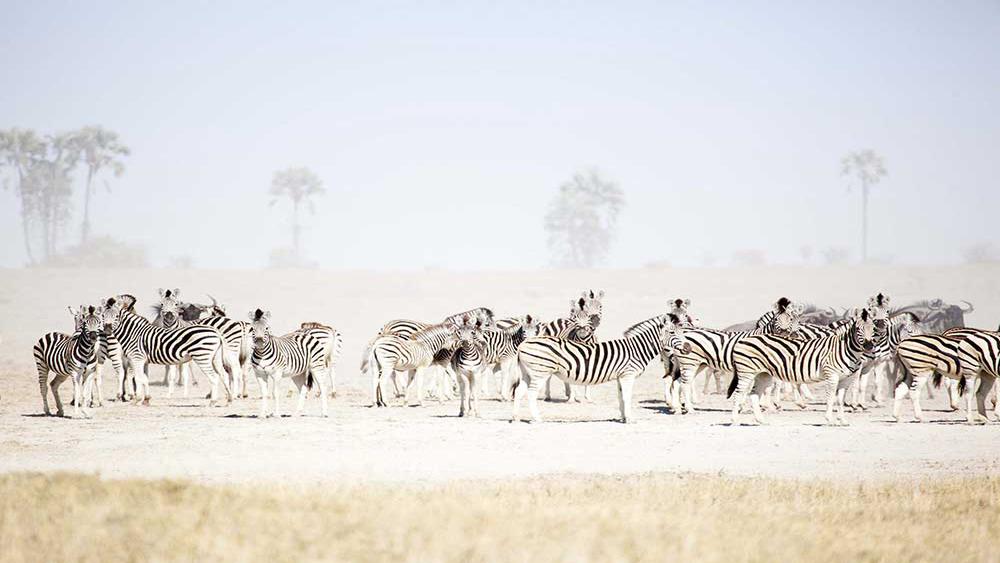 Gluide through the tranquil waters of the Okavango Delta in a Mokoro

What Africa Uncovered says…
A safari to the Makgadikgadi Pans is a unique safari experience. If you are keen on seeing Big Game then there are better safari destinations in Botswana. If though, you want something different and are keen to experience the solitude of the desert and see desert adapted wildlife and of course the Meerkats. Then a safari to the Makgadikgadi is highly recommended.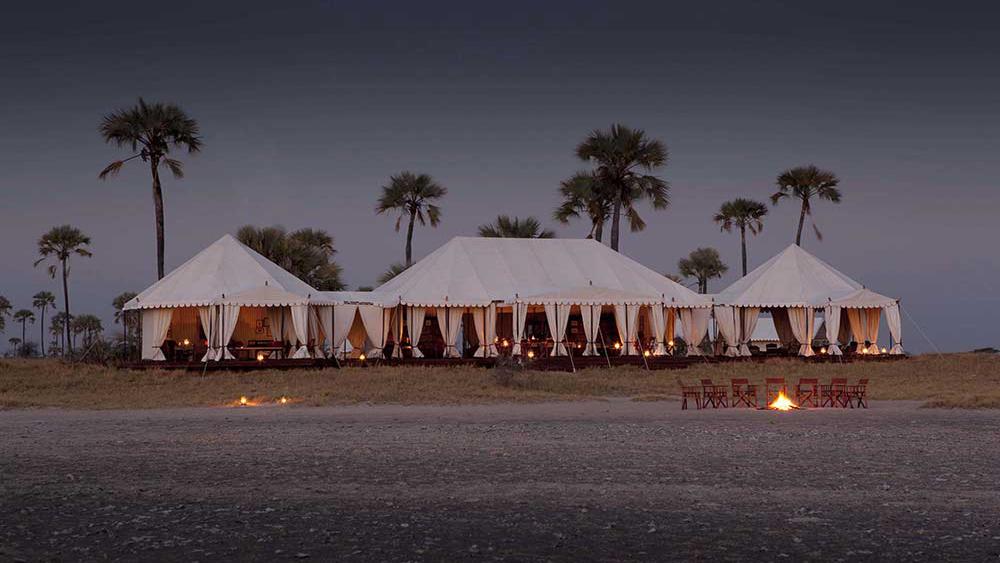 Situated around the Pans, are vast grasslands fringed with palm trees, which host a vast array of wildlife from antelope, zebra and wildebeest to lion, hyena and cheetah. Both, dry (April to October), and wet (November to March) season visits are recommended. The wet season, to witness the masses of flamingos, pelicans, and huge migrations of zebra and wildebeest, and the dry season to witness the incredible landscape of the pans at their driest, and to experience the remoteness and total isolation of this incredible region. Enquire now with one of Africa Uncovered's specialist consultants who can assist you in planning a fantastic safari to the Makgadikgadi Pans.
RECOMMENDED MAKGADIKGADI SAFARI CAMPS