Luxury group safaris or set departure mobile group safaris are an ideal way to safari in Africa. See amazing wildlife, meet friends for life and cut down on the cost of a safari.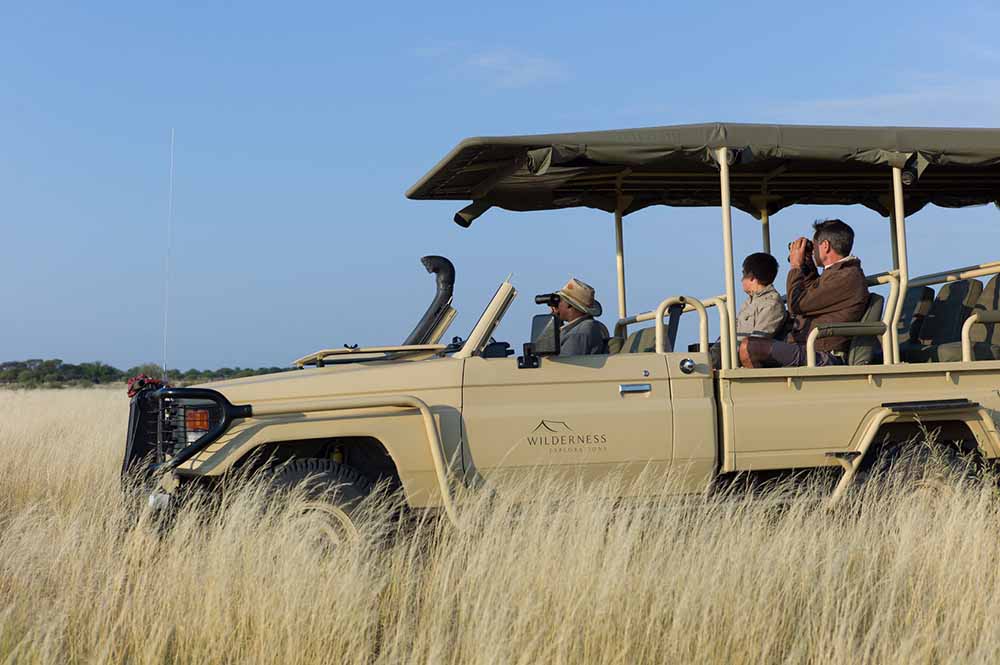 A luxury group safari is an ideal way to explore Africa's fantastic wildlife destinations. These small groups which are sometimes limited to just 8 guests offer a really exclusive safari. The main benefits of joining a luxury small group safari are lower costs, a social environment where strong friendship bonds are often made and the benefit of having the same guide throughout your safari. Having the same good safari guide is beneficial as he can have more time to liaise with the group and find out more about their interests and search for different animals that have not yet been seen.
The 2 best countries in our opinion, for a luxury group safari are Botswana and Namibia.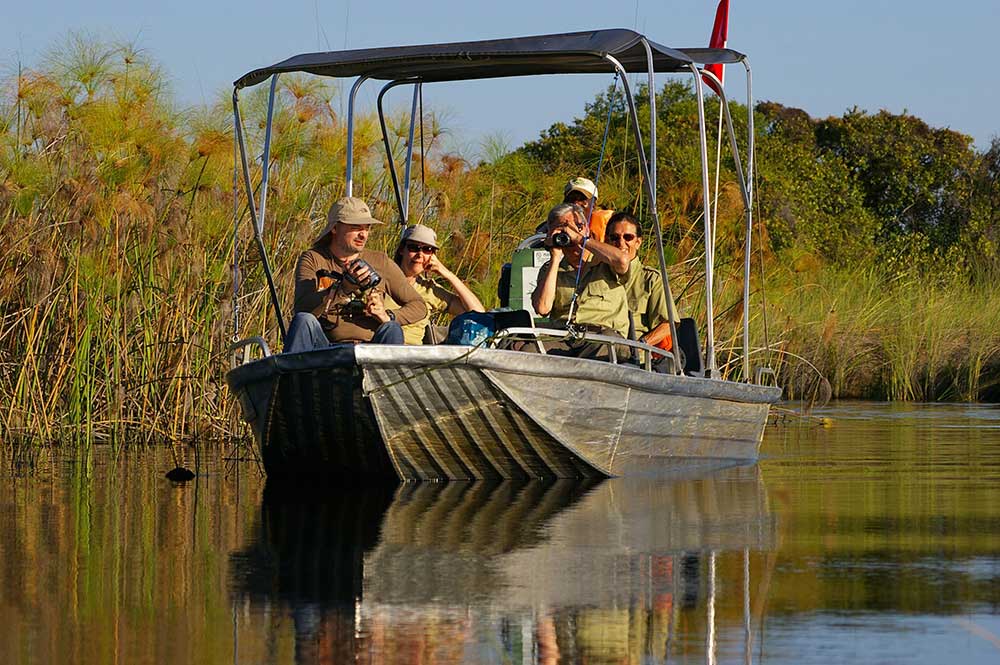 Botswana especially from July to October is a very expensive destination to visit. A luxury group safari is therefore an ideal way to cut down on costs and still enjoy Botswana's prime wildlife areas. The guides that conduct these safaris have often traversed the same paths many times and so are very familiar with the terrain and wildlife and so are able to reveal the very best of each destination, whether it's in the Okavango Delta, Linyanti, Chobe or Kalahari. When on safari in Botswana it is essential to visit at least 2 different regions as the diversity of her regions is what makes Botswana such a special safari destination. It is also recommended to combine a Botswana safari with a visit to the Victoria Falls due to their close proximity. This is easily covered by a luxury group safari and so what better way to enjoy Botswana than in a small group with a great guide and not breaking the bank at the same time.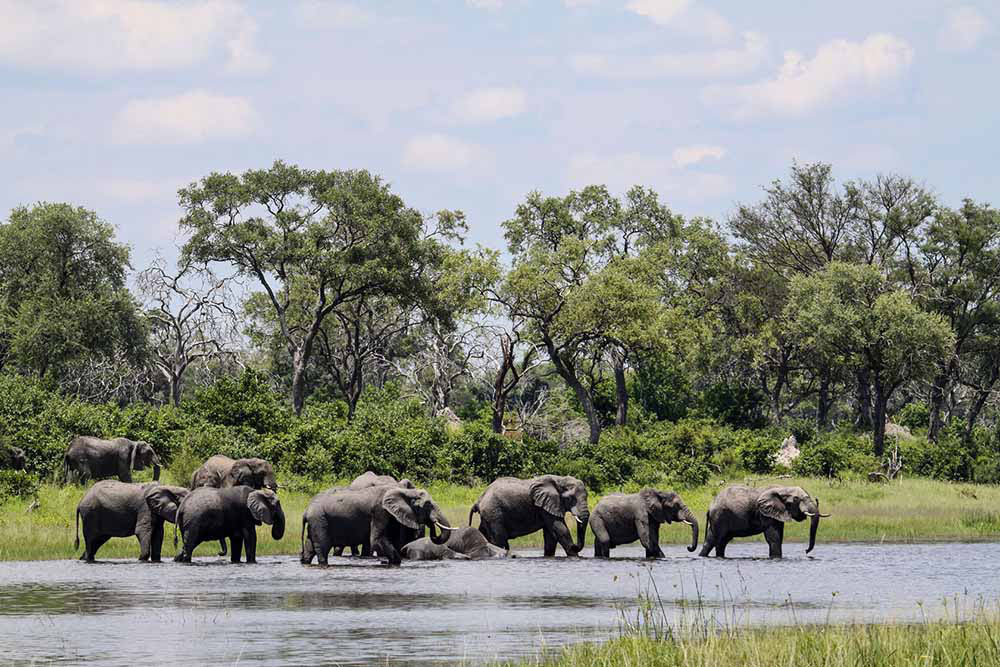 Namibia is also a great destination for a luxury group safari. Namibia is a vast country that offers a unique travel experience and the cost of navigating around Namibia, especially for those that do not want to self-drive can get quite pricey. A luxury group safari allows one to see many of Namibia's main tourist attractions in a more economical manner and without compromising on the overall experience. The guides know where to avoid the crowds and how to get the best out of each destination and again being able to enjoy the experience with others and building friendships is a highlight of a luxury group safari.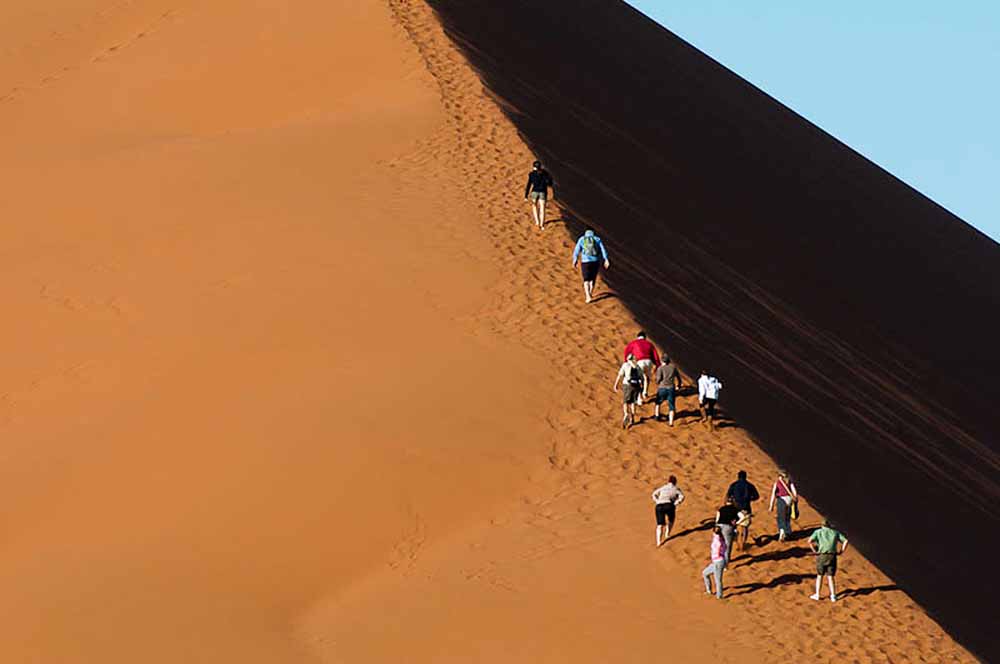 Botswana and Namibia are amazing countries to visit and a luxury group safari is an ideal way to explore each one or both if you have the time.
By Cristina Alias
For assistance in booking an excellent luxury group safari …