In May 2013, Africa Uncovered's CEO, Stuart Parker headed out to Botswana to revisit some of the safari camps that Africa Uncovered recommends to its clients, as well as to discover a few new gems.
Botswana is my favourite safari destination as it combines excellent wildlife viewing with amazing scenery and diverse landscapes. After clearing customs in Maun I was off on a little Cessna 206 G to the Khwai region to Khwai River Lodge. Flying over the Okavango is always a real highlight of my Botswana Safari. The landscape changes from barren desert to lush green vegetation and waterways and seeing Giraffe and Elephant from up above is always a thrill.
Khwai River Lodge has an excellent setup, with massive tented rooms with en-suite facilities and the rooms all look out towards the river in front of camp and beyond. As the Khwai Region is on the border of the Moremi Game Reserve, as opposed to the heart of the Okavango Delta, it is a drier region compared to the Delta and the Elephant viewing here is exceptional. Lion, Leopard and Kudu are also a real highlight of this region.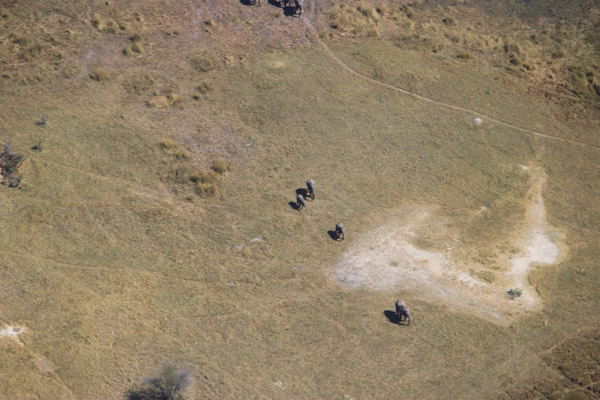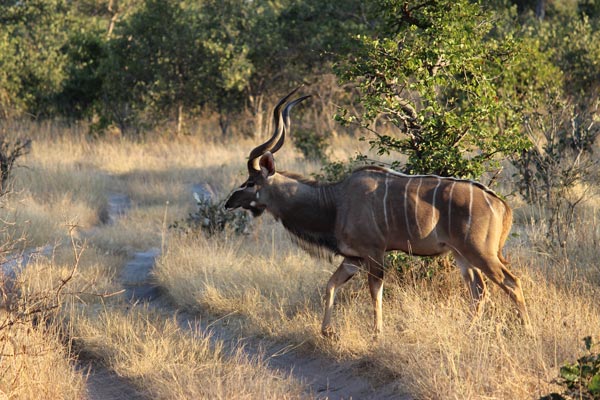 Following on from the Khwai Region it was a flight right into the heart of the Delta to the Jao concession where I stayed at the very luxurious Jao Camp. Jao is an exceptional safari camp, with raised walkways connecting the huge rooms and a massive 1km separates room 1 from room 9. Jao also offers safari by boat and Mokoro and the Jao region offers excellent game viewing. For those that are lucky enough to afford a stay at Jao, it is a real gem and one of the finest camps in the Okavango.
Whilst I was in this region I also stayed at Tubu Tree Camp which is also a magnificent camp. The tented rooms were newly refurbished and looked amazing. The outside bar also has to be one of the best bars in the bush. Whilst at Tubu I had the privilege of seeing Leopard, as well as a Male Lion chasing after Giraffe and then he tried his luck (unsuccessfully) on a herd of Buffalo. Herds of Elephant as well as different antelope including some lovely Kudu sightings were also a highlight.
From Tubu I flew North West to Vumbura Plains Camp. Vumbura Plains Camp is one of my favourite camps in the Okavango. The rooms are huge and look out onto an open plain and the area offers some of the best game viewing in the Okavango Delta. On one of the game drives I actually felt like I was filming for National Geographic as for 4 hours there was non-stop Lion and Buffalo interaction. We left the Lion in pitch darkness as the game of cat and mouse continued. Vumbura Plains also has one of the nicest outdoor areas where one can chill out around a fire and contemplate life and the days amazing events.
After the magnificence of Vumbura I flew to another one of the Okavango's most beautiful regions. Xigera Camp does not offer a big game viewing experience, however it offers a more relaxed safari in a stunningly beautiful part of the Delta. At Xigera the emphasis is on exploring the narrow channels of the Okavango by boat or makoro – a truly memorable experience.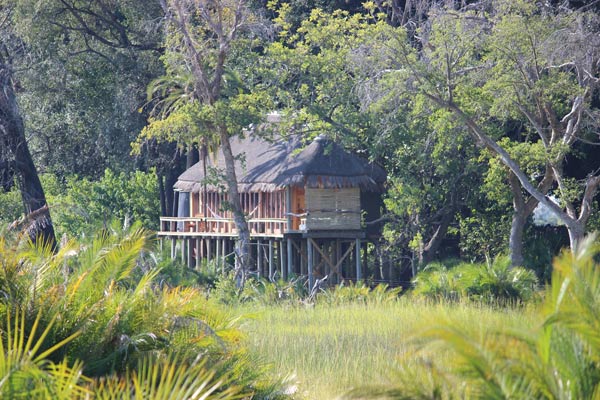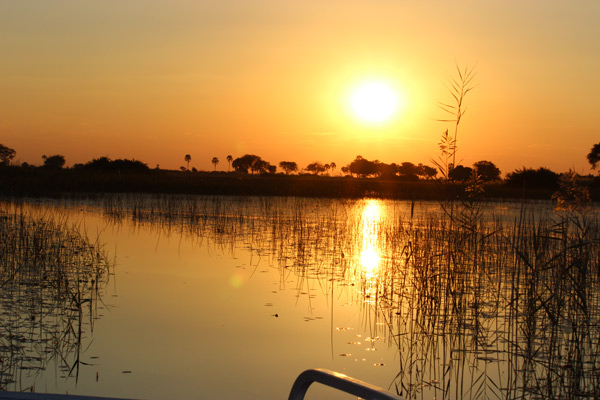 From Xigera Camp I flew to the South East of the Okavango to Chitabe Camp. If big game viewing is what you want to see then Chitabe delivers. I simply love this camp. From the layout of the camp to the simply unrivalled game viewing, Chitabe delivers a terrific Okavango Delta Safari experience. Leopard, Cheetah, Wild Dog, Elephant, Giraffe, a pride of Lion with cubs and 2 Male Lions chasing a rival were the highlight of yet another amazing stay at Chitabe.
Following on from Chitabe I flew North West to the Linyanti region where I stayed at Savuti Camp and then on to Chobe National Park for a night at Savute Elephant Camp. Both camps were excellent and the Elephant viewing was incredible. I also saw Wild Dog again at Savuti Camp and Leopard at both camps. Savuti Camp is on a private concession in the Linyanti and so offers fantastic game viewing and exclusivity. As Savute Elephant Camp is in the Chobe National Park you do tend to see more vehicles however the game viewing is fantastic.
I left Botswana with my mind firmly made up that even after visits to see the migration again in Kenya and Tanzania that Botswana is without doubt the ultimate safari destination. When it comes to game viewing in an exclusive environment and combining near perfect scenery with diverse landscapes and magnificent wildlife, Botswana simply is in a league of its own!
By Stuart Parker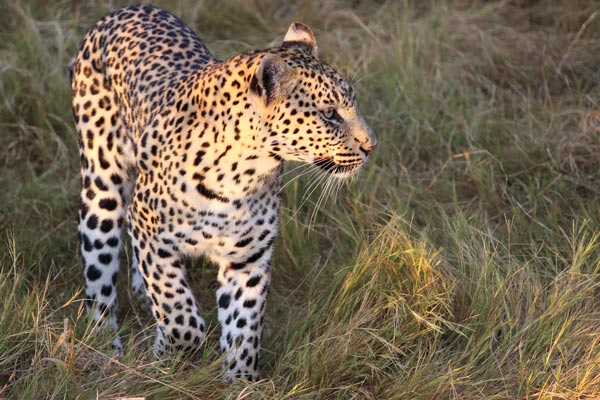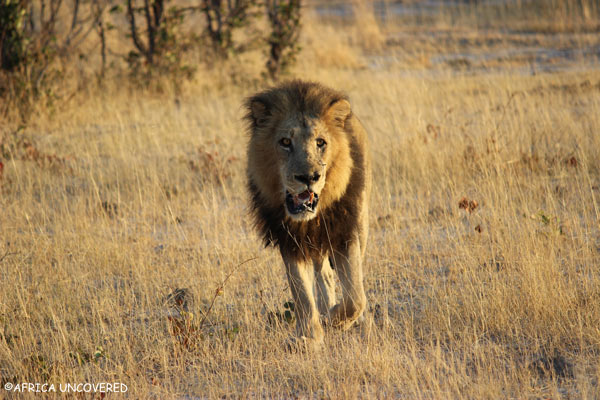 For assistance in booking your dream safari to Botswana …