Jao Camp is situated in a private reserve on a remote large island, to the west of the Moremi Game Reserve in the heart of the Okavango Delta. Across the waterway in front of the camp, guests have access to open flood plains and savannah for a wonderful Okavango experience. Jao is one of the most beautiful camps in the delta and offers a high end Okavango Delta experience.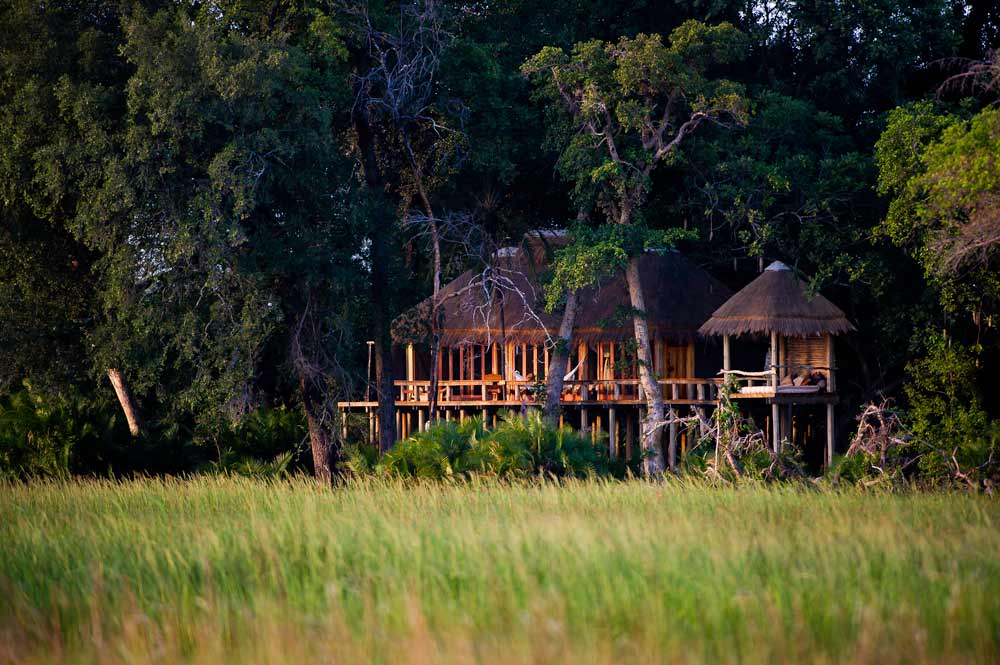 What Africa Uncovered says…
For clients wanting a luxury Okavango Safari Camp in one of the most beautiful parts of the Delta then Jao Camp is highly recommended.
Guests are accommodated in nine large and spacious rooms that are entirely raised on wooden decks, with lush palms below and beneath a canopy of indigenous trees. Each of the unique and beautiful twin-bedded canvas and thatched rooms has been individually handcrafted, with en-suite facilities which include a bath, flush toilet and an additional outside shower under the stars for those more adventurous guests who want to shower closer to nature, as well as a "sala" for afternoon siestas with a view and a breeze.
A raised walkway connects the rooms to the dining room and lounge area. There is a plunge pool and an outdoor 'boma' for dining under the stars, as well as an excellent wine cellar. Jao also offers a Salon with a fulltime therapist, offering a wide range of massage treatments. Jao also has a Gym, equipped with a cross trainer, rowing machine, stationary bike, yoga mats, exercise ball and free weights.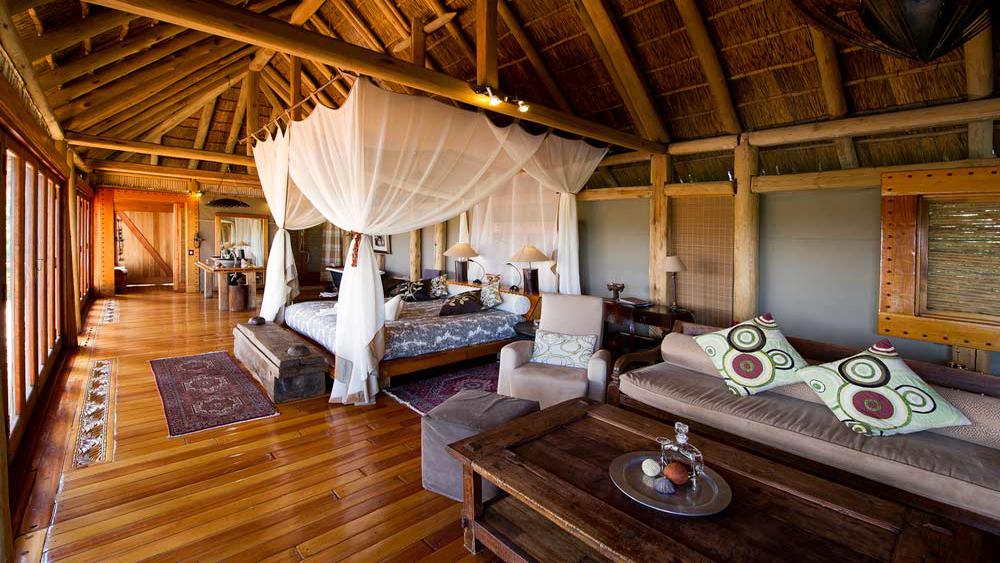 "Jao Camp was simply marvellous, stunning scenery and the rooms were amazing. We found the service at Jao to be the best of the Botswana camps that we stayed at. We also get to see a herd of Elephant crossing the river – simply fantastic! We can't thank you enough for recommending it."
Luxury safari activities at Jao include Mokoro (dug out canoe) excursions, boating, fishing, day and night game drives, massage therapy, fishing or lazing by the poolside. If the area has a large flood, guests are transported by boat to a large island, called Hunda Island, where the game drives start. Lion, Cheetah & Leopard are plentiful, while Tsessebe, Red Lechwe, Zebra and Wildebeest dot the floodplains. The lagoons are home to Hippo and Crocodile and the permanent waters attract large numbers of waterfowl. Sitatunga can also be tracked silently by Mokoro.
Access to this area is only by aircraft.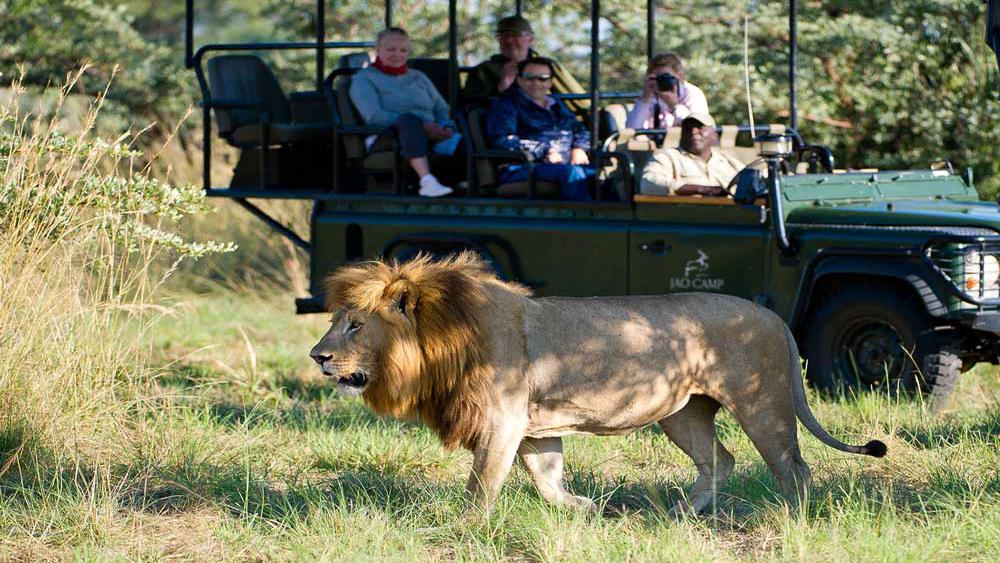 Guide Price: From USD $1,336 per person per night sharing
Rates may vary according to season