Savuti Camp is situated in the Linyanti Reserve along the Savute Channel in northern Botswana. The camp is built about 17 kilometers "downstream" from the source of the Savute Channel. Wildlife viewing in this region is exceptional and is one of the best areas in the country to see predators.
The Savute Channel stopped flowing in 1980 and became an area of open grasslands. In 2008 that all changed when the Savute Channel once more became a deep, clear waterway harbouring hippo and aquatic life. Wildlife has adapted to this new source of water and the abundance of plains game has attracted even more predators to this wildlife rich haven.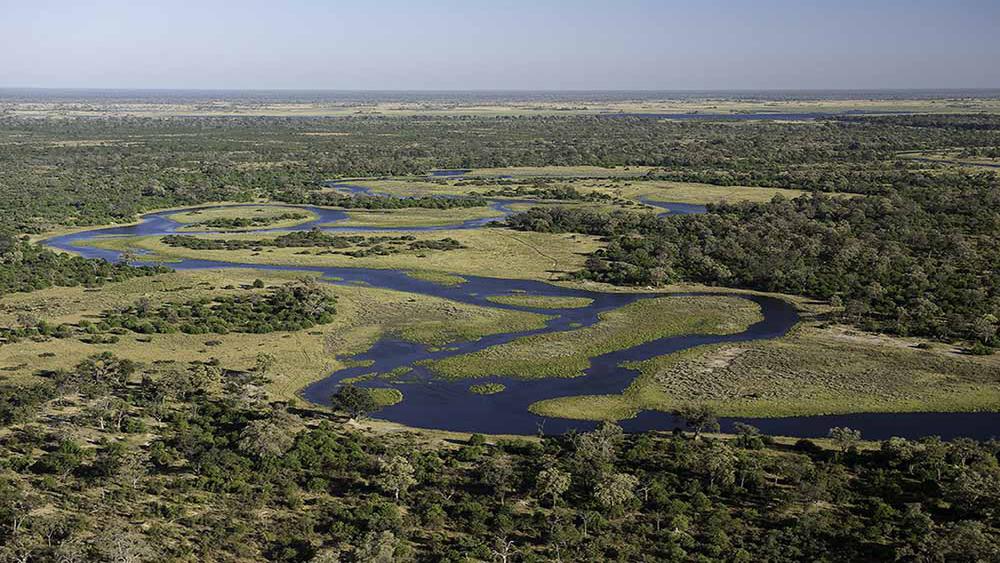 What Africa Uncovered says…
For guests wanting to view Africa's fearsome predators and huge herds of elephant then Savuti Camp is a highly recommended base for your Safari in the Linyanti.
Savuti Camp is a comfortable intimate camp located in an isolated area of the Linyanti Wildlife Reserve. Accommodation at Savuti is in 7 large walk-in tents that are raised off the ground and with en-suite facilities. The tens all face onto the Savute Channel. Each tent has a bathroom and shower, hand basin and flush toilet and each room is raised off the ground on wooden decks. The camp has a thatched dining area, pub and plunge pool, all on raised wooden decks.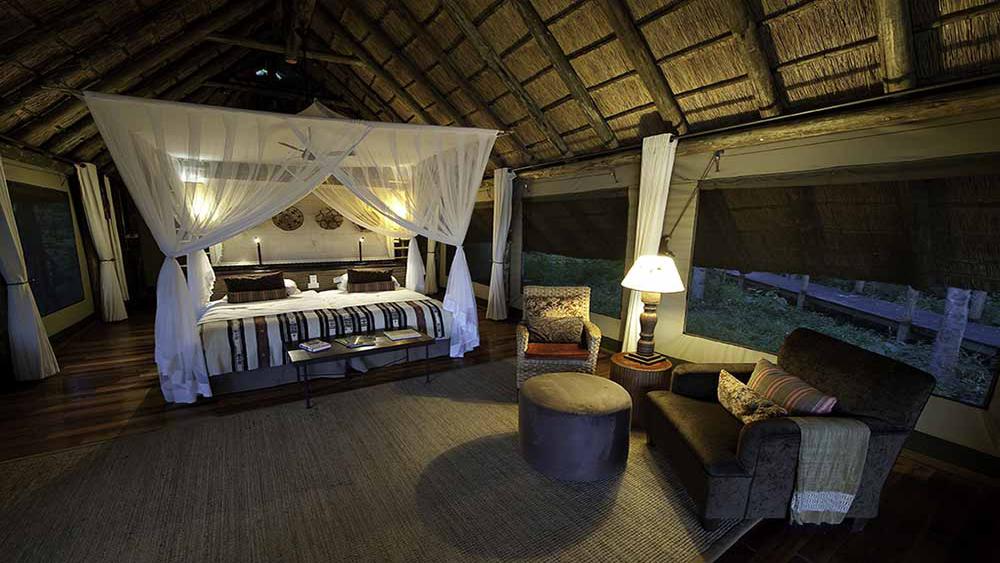 "Huge herds of Elephant, 2 cheetah brothers and lion everywhere. Savuti was magic and the perfect complement to our stay in the Delta. We loved every minute of it!"
Luxury safari activities include both day and night game drives in open 4×4 vehicles. Safari bush walks with an armed guard are also available but on request. Wildlife in the area includes all of Botswana's big game, and is one of the best areas in the country to see predators.
Savuti Camp's former woodpile hide which is now a part of the Savute Channel is famous for the best Elephant viewing in the drier winter months where one literally feels what it is like to be with a herd of elephant. Game concentrations are high, particularly in winter. Besides the plains game, there are Sable, Giraffe, Lion, Leopard, Cheetah, Wild Dog, and a dense Elephant population.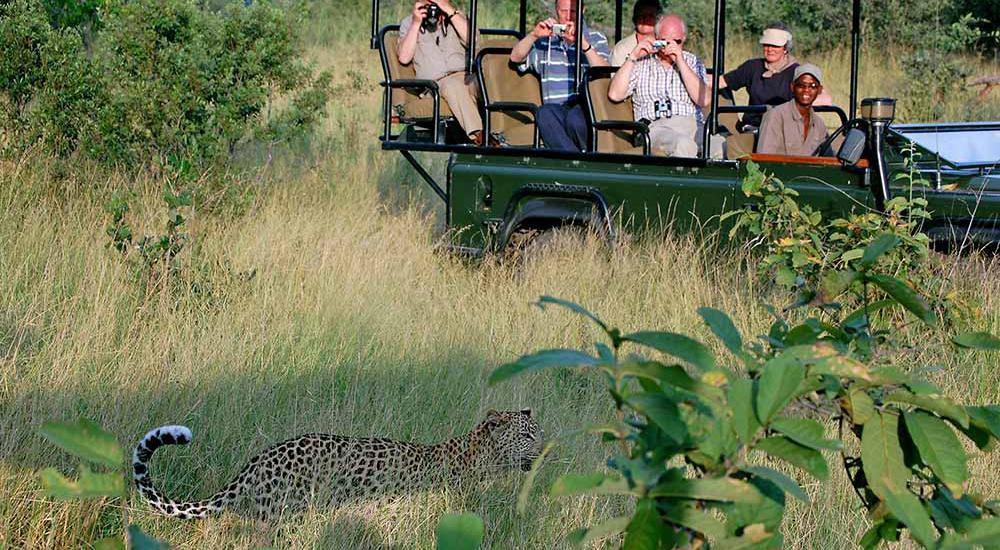 Enquire about Savuti Camp
Guide Price: From USD $793 per person per night sharing
Rates may vary according to season