Botswana along with Tanzania are arguably the finest safari destinations in Africa. The iconic Okavango Delta and other magnificent safari regions such as the Linyanti, Chobe National Park, Kalahari and Makgadikgadi Salt Pans all offer something truly amazing.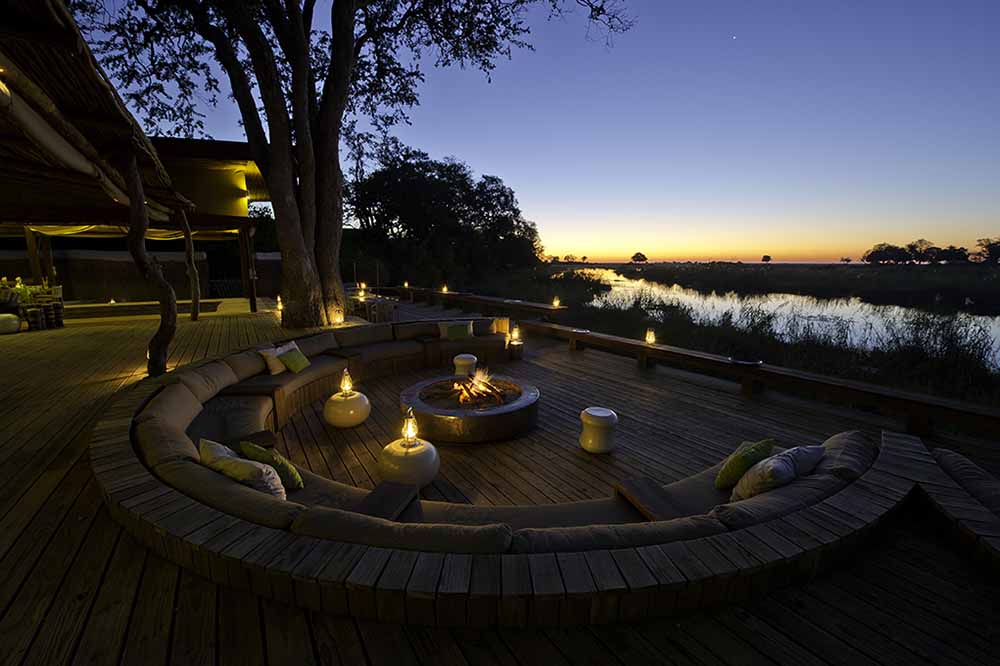 Botswana also offers an array of different types of accommodation from basic tented camps to ultra-luxurious accommodation. Most safari accommodation in Botswana is tented and this is in keeping with having as light a footprint as possible on the pristine natural environment. At Africa Uncovered we also prefer tented accommodation to brick and mortar as not only is the impact on the land less, but sleeping under canvas allows one to feel more included in your surroundings as one can hear more easily what is happening outside. At night the wilderness truly comes alive and listening to the sounds of the animals is all part of a great safari experience.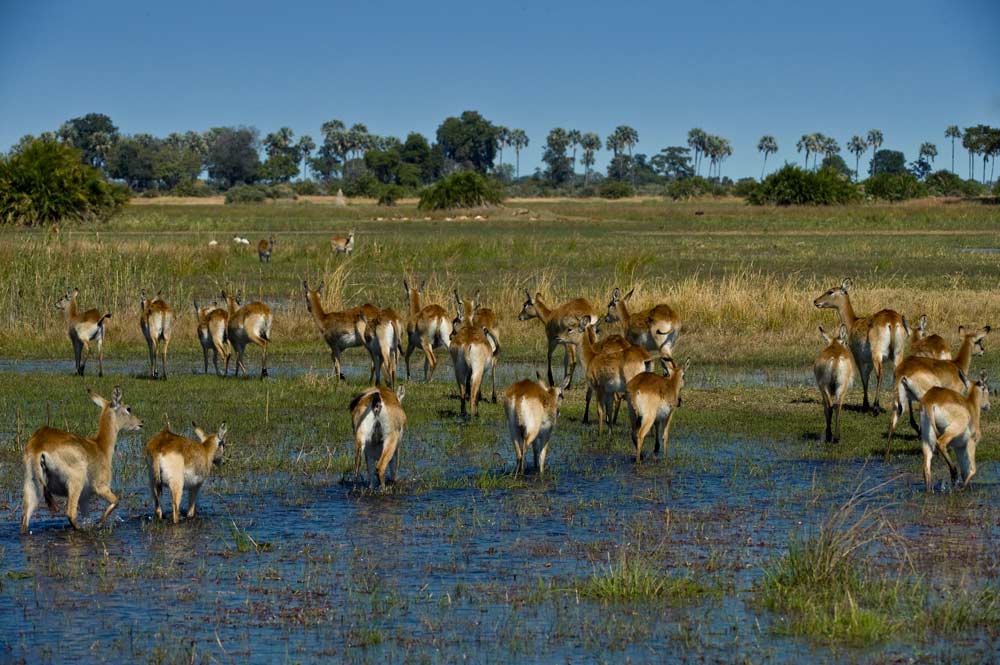 Botswana has some magnificent camps and top of the list is Mombo Camp. Mombo Camp does come with a very heft price tag and it is not the most luxurious camp in Botswana, although it is very luxurious. What sets Mombo Camp apart from the rest is the sheer outstanding wildlife located right on the camps doorstep. Mombo Camp which is in the Okavango Delta offers the finest wildlife viewing in Botswana, whilst staying in luxurious accommodation with excellent service and great food.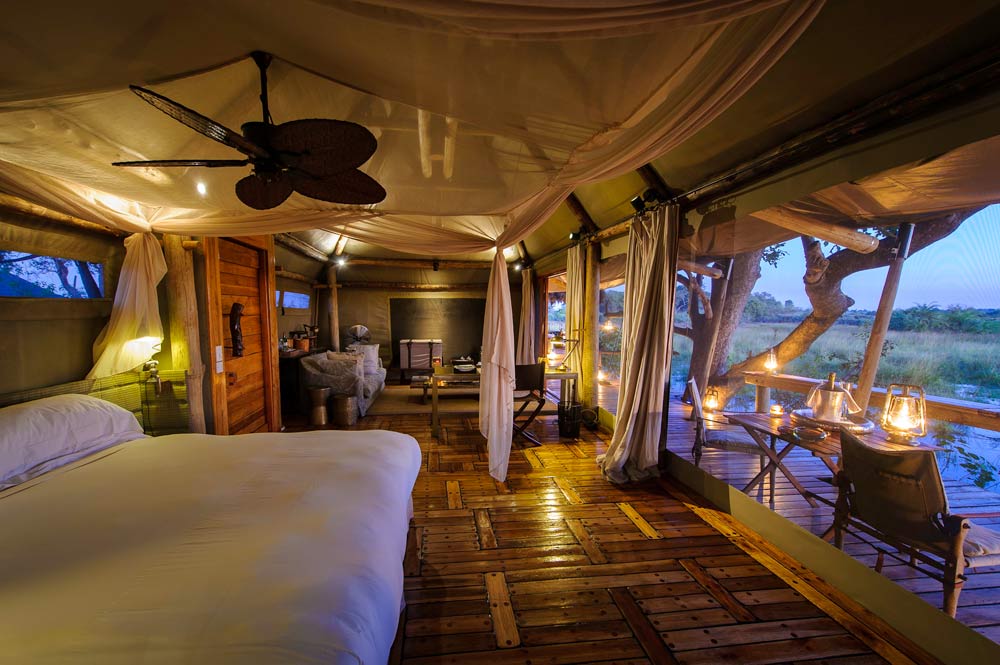 Vumbura Plains Camp and Jao Camp are 2 other exceptional safari camps that are located in the Okavango Delta. Vumbura Plains is in a fantastic game viewing location and each of the rooms has a private plunge pool, which is great for a safari during the hot summer months. Jao Camp is raised high off the ground and the 9 rooms offer great views from their elevated position. Jao Camp also offers exceptional service.
Other less luxurious but excellent safaris camps that are definitely worth a mention are Chitabe Camp, Duba Plains Camp and Tubu Tree Camp.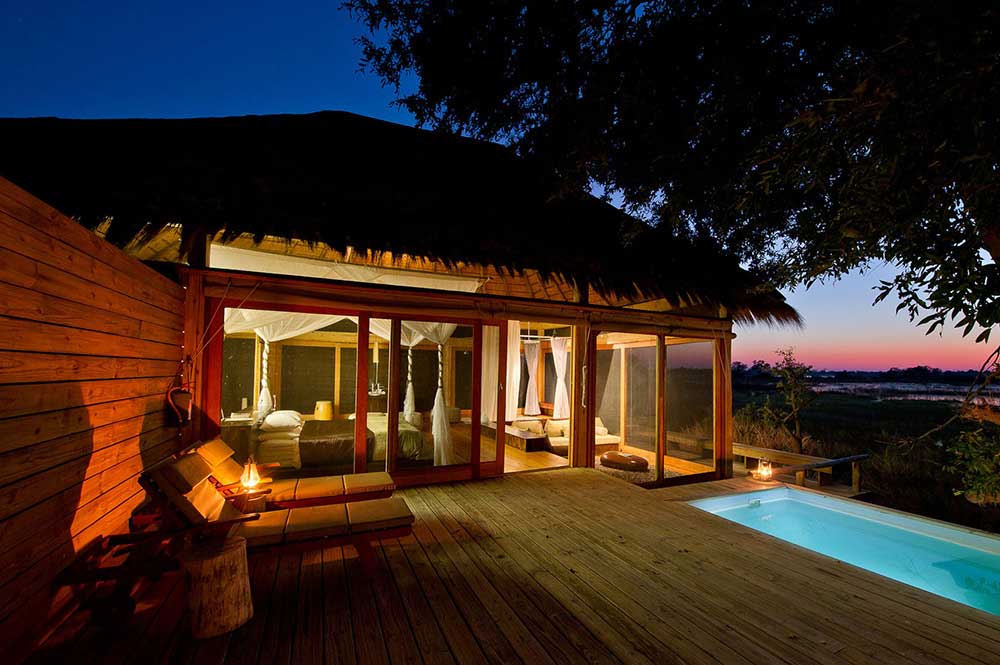 Another safari region which has to be included on any Botswana Safari itinerary is the Linyanti. This great wildlife area also has some of Botswana's finest safari camps. Kings Pool Camp is an outstanding safari camp, combining luxurious tented accommodation each with a private plunge pool with phenomenal game viewing. Zarafa Camp located in the Selinda Region is also right up there with the very best that the Linyanti has to offer.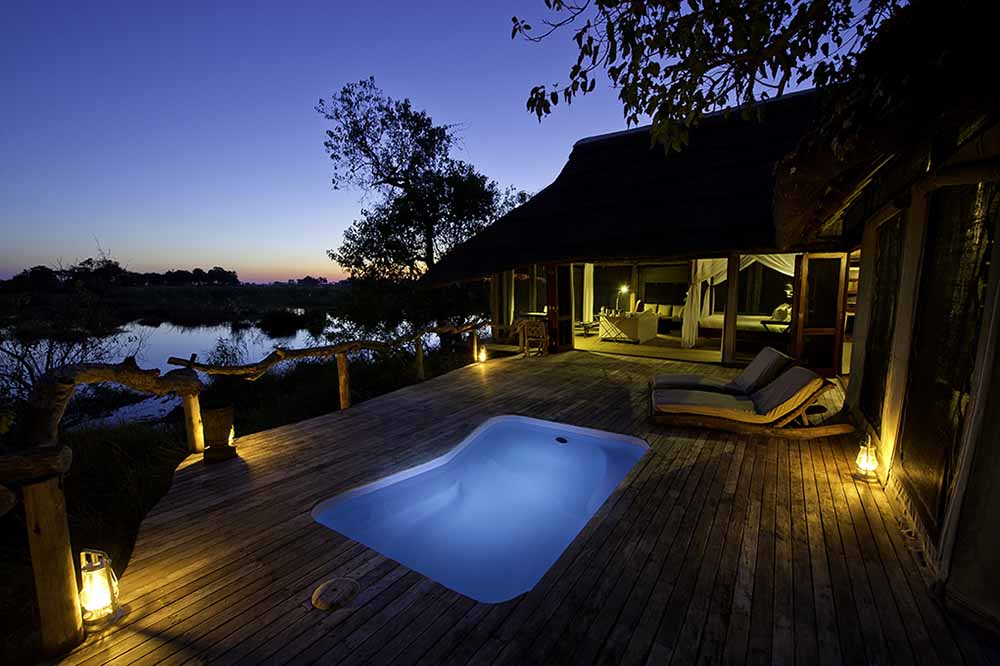 Selinda Camp, Duma Tau Camp and the excellent Savuti camp are also great safari camps in the Linyanti Wildlife Reserve.
For more information on these great Botswana safari camps or to book a safari please don't hesitate to enquire now…