Ruckomechi Camp is located on the banks of the Zambezi River in the Mana Pools National Park, Zimbabwe. Mana Pools National Parks lies in the heart of the Zambezi River Valley which is 100 Kilometers below Lake Kariba.
The camp is located amongst acacia and mahogany trees with views over the Zambezi River into Zambia. Ruckomechi Camp is an eco-friendly camp – hot water and lighting for each tent is provided by solar power.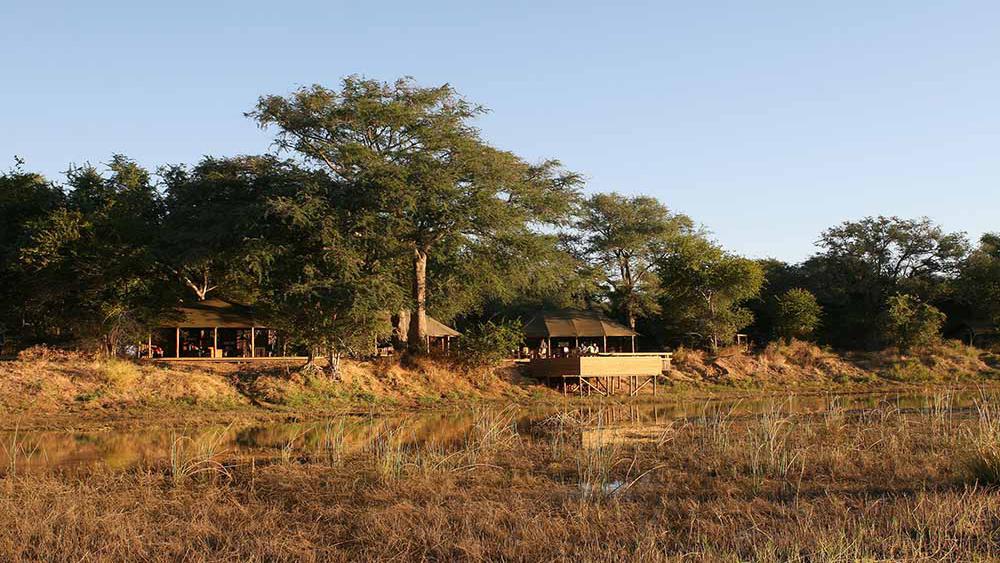 Ruckomechi Camp in Mana Pools National Park

What Africa Uncovered says…
Ruckomechi Camp is located within one of Africa's truly wild and untamed regions. Mana Pools is an exceptional wildlife destination and Ruckomechi Camp is the ideal place to stay whilst exploring this magnificent region.
Ruckomechi Camp Description
Ruckomechi Camp accommodates guests in ten spacious en-suite tented units, including a honeymoon suite, all of which overlook the Zambezi River. Each tent has both indoor and outdoor showers. The camp also has, hidden away in a secluded area, a bath with an incredible view. The central dining, bar, library and lounge areas face the escarpment and are connected to the rest of the camp by low-level walkways. There is a separate deck with infinity pool for swimming and sun bathing, and an inviting, cushion-strewn star gazing deck.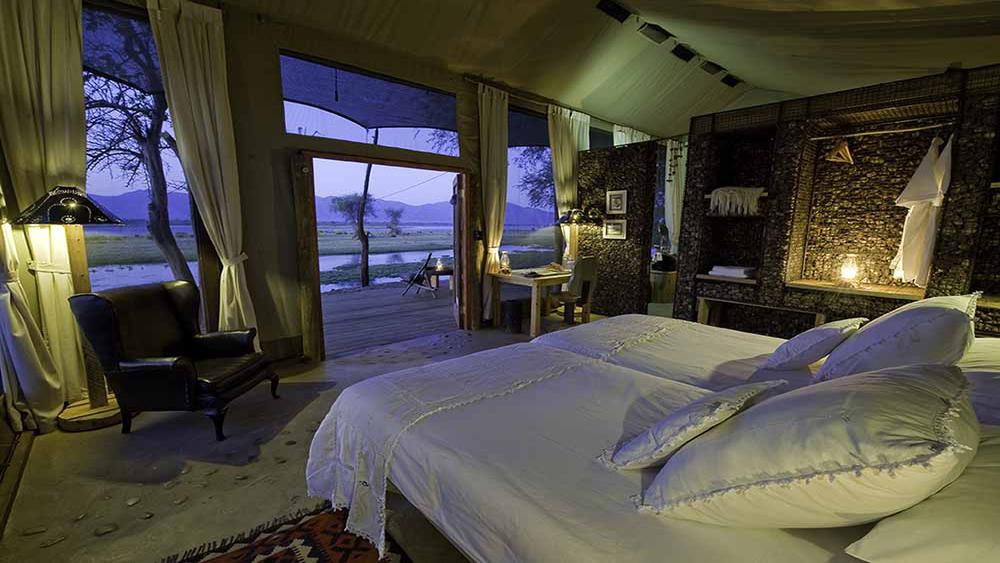 A lovely tented room at Ruckomechi Camp
Ruckomechi Camp ACTIVITIES & WILDLIFE
The albida trees around camp are a favourite source of food for Elephant and "Elephant visitors" are often seen in and around camp.
The Mana Pools area is renowned for large numbers of elephant, buffalo, hippo and eland, especially in the winter when they concentrate along the river. Predators such as lion, leopard and wild dog are all found in the area.
Activities at Ruckomechi Camp include wildlife viewing in open 4×4 vehicles, on motorised pontoon boats, on foot and in canoes on the mighty Zambezi River.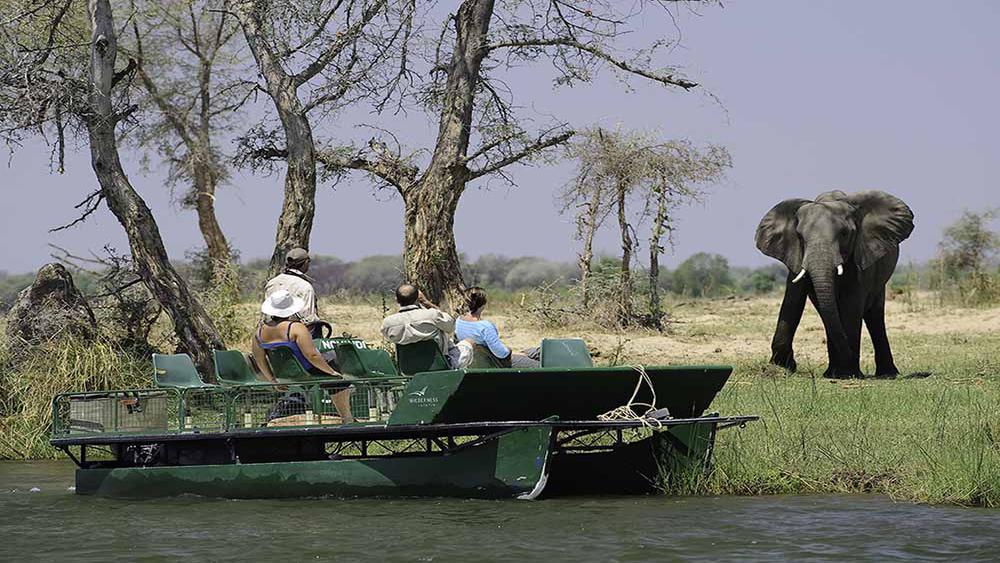 A boat cruise down the Zambezi River
Enquire about Ruckomechi Camp
Guide Price: From USD $653 per person per night sharing
Rates may vary according to season