SAFARI IN MANA POOLS NATIONAL PARK
The Mana Pools are Zimbabwe's second world heritage site, and are situated on the Zambezi River.
They consist of four main pools that are scattered along the river. The area also consists of large Acacia trees and open grassy fields. One gets a prevailing sense of "wild and untamed Africa" when staying at Mana Pools as the area is so remote and filled with magnificent wild animals.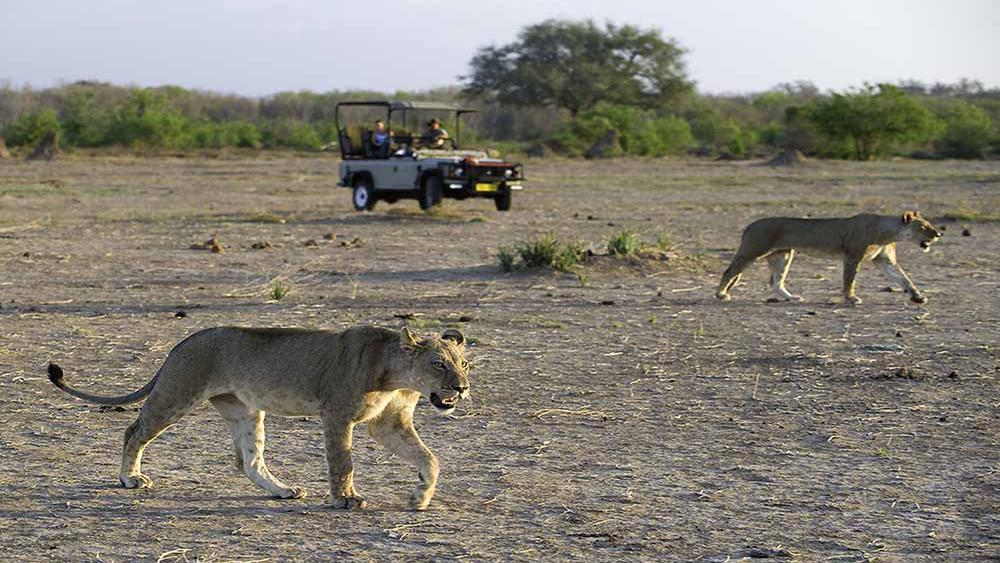 Lion are regularly seen on safari at Mana Pools

What Africa Uncovered says…
Mana Pools is one of the last wild and untamed national parks in Southern Africa. It is the perfect safari option if you are interested in Big Game viewing. Visitors can also experience the mighty Zambezi River at Mana Pools.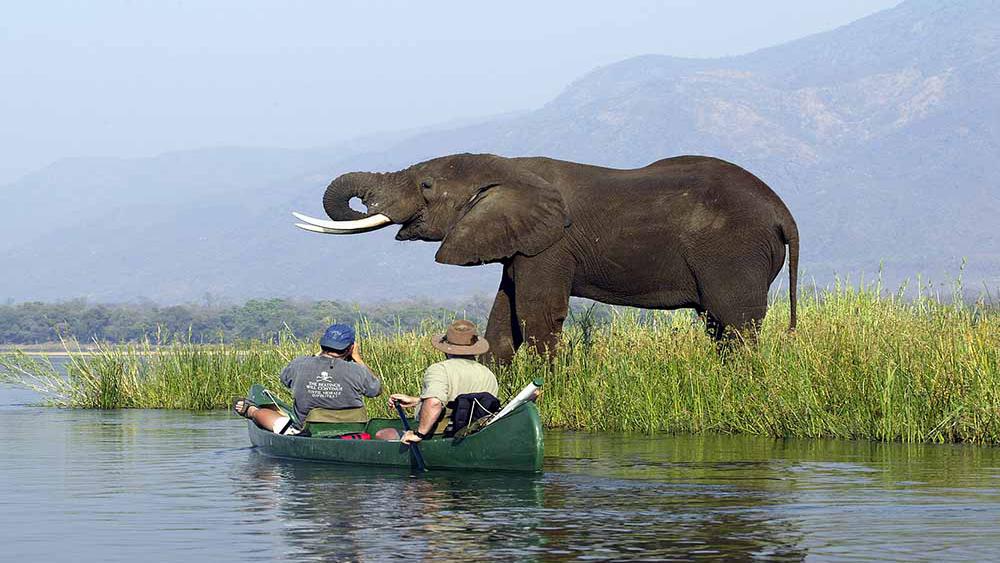 Elephant are ever present on the banks of the Zambezi River at Mana Pools.
Accommodation is provided in luxury bush camps and lodges right on the Zambezi River. Mana Pools is all about getting close to the wild and untamed animals that roam this land, with only your fear to protect you. Gliding along the river in a canoe within metres of elephant, buffalo and crocodiles, is the speciality of this region. Game drives and bush walks are also great ways to get right up close to the animals.
RECOMMENDED MANA POOLS SAFARI CAMP