Victoria Falls Livingstone


VISIT THE ZAMBIA SIDE OF THE VICTORIA FALLS
The Victoria Falls is one of the greatest natural wonders in the world and is a world heritage site.
It is the largest falling curtain of water on earth, almost 2 kilometres wide that fall 300 meters into the gorge below. To view the falls is simply breathtaking. The Victoria Falls has always been a favourite destination for couples on an africa honeymoon and more recently for "dare devils" as well, as other activities include "the wildest one day white water rafting trip" on the planet, and the highest commercial bungee jump off the Victoria Falls bridge. With spectacular scenery, sun-downer cruises, nearby game lodges and its close proximity to some of Africa's best game parks, its no wonder that the Victoria Falls is one of Southern Africa's top destinations.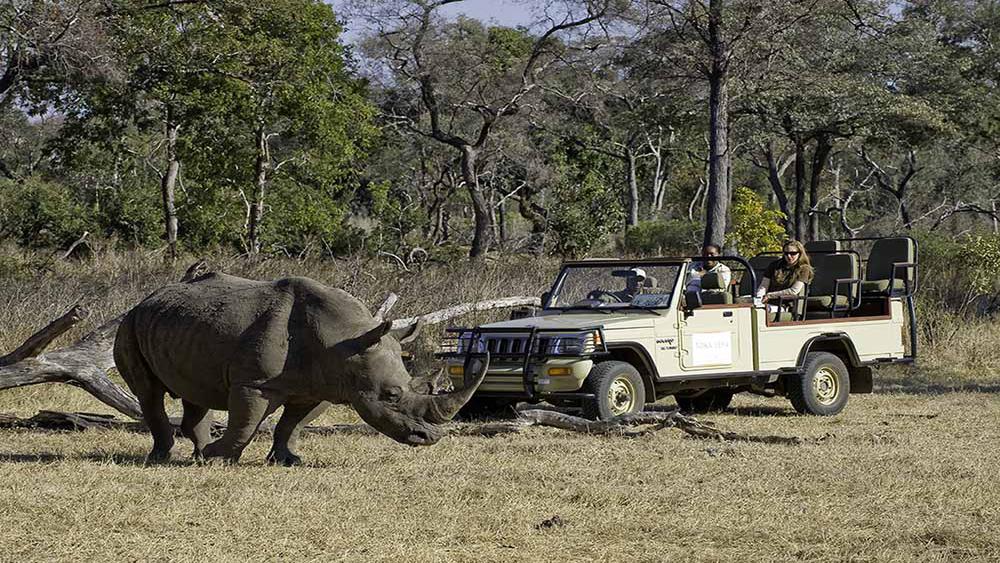 View Rhino in the Mosi-oa-Tunya National Park

"We both enjoyed Vic Falls—the Zambezi was at its limit carrying water over the fall, so we had a very decent bath !"
Arnold Volkenborn, Netherlands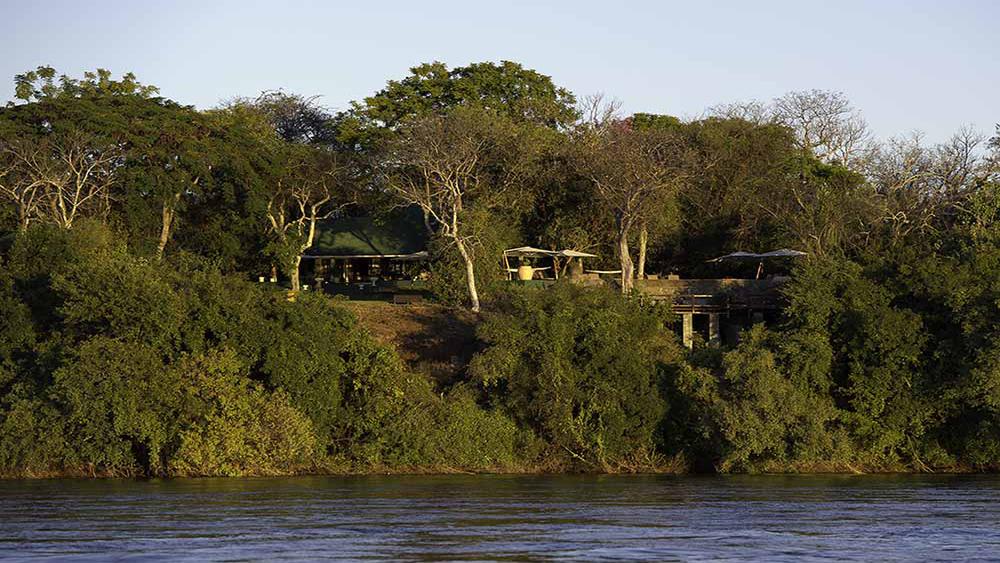 Stay in accommodation on the Zambezi River, the perfect base from which to see the Falls.
The local people refer to the Victoria Falls as "Mosi-oa-Tunya" – "The smoke that thunders". There is something almost surreal about the falls, as the powerful Zambezi River flows through the rainforest and then suddenly plunges into the Zambezi gorge below in a breathtaking display of several waterfalls. Mist from the waterfalls can be seen over 20 kilometres away, and the thundering roar can be heard long before the falls are in sight. The famous explorer David Livingstone, who named the falls after the British Queen Victoria, was so mesmerised on seeing the falls that he stated "scenes so lovely must have been gazed upon by angels in flight". This has lead to the so-called "Flight of angels" which is to fly over the falls, and experience the spectacular views from above. The Victoria Falls forms the border between Zimbabwe and Zambia, and should definitely be included on any itinerary to Southern Africa.
RECOMMENDED LIVINGSTONE ACCOMMODATION