Sand Rivers Selous Camp Summary
Set along the banks of the mighty Rufiji River is the majestic Sand Rivers Selous Camp. This luxury safari camp is in the perfect location for exploring the vast untamed wilderness of the Selous Game Reserve.
Sand Rivers Selous Camp offers excellent, friendly service synonymous with a Tanzania Safari and exceptional activities. One of the highlights of a stay at Sand Rivers Selous Camp is a boat cruise up the mighty Rufiji River to Steiglers Gorge. View massive crocodiles sunning themselves on the sand banks and pod after pod of Hippo wallowing in the shallow water. During the dry season a lot of the wildlife come to drink from the fast flowing Rufiji River as water becomes non existent in the surrounding bush, this makes for exceptional game viewing. Leopard sightings are also not uncommon near Steiglers Gorge.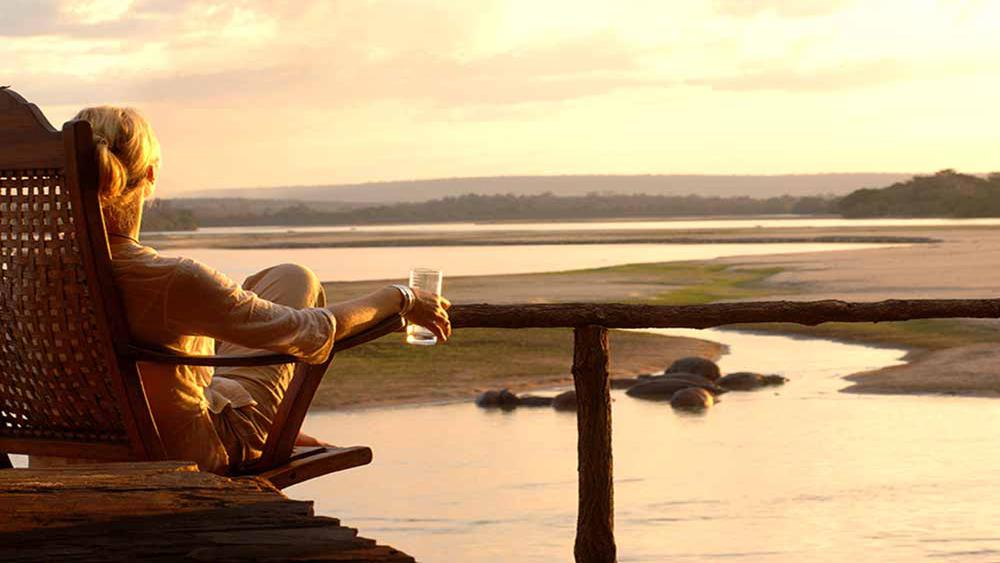 Sand Rivers Selous Camp is the perfect place to relax and enjoy the Rufiji River

What Africa Uncovered says…
Sand Rivers Selous is a highly recommended Camp in the Selous as it offers such a broad range of activities and its location along the Rufiji River allows for a unique safari experience. Spending a minimum of 3 nights at Sand Rivers Selous and combining this with a stay at another Safari camp in the Selous or in Ruaha is an amazing safari to experience.
Sand Rivers Selous Camp Description
Lie back in one of the eight spacious open-fronted cottages, built from stone and thatch, and be amazed at the magnificent views of the Rufiji River below. Each cottage has a large en-suite bathroom with flush toilets, and showers with hot and cold water. There are 5 Rivers side rooms and 3 hill side suites.
The main lounge and dining area are exceptional and situated right on the river. Sit back and relax with the cool breeze blowing off the river and marvel at this pristine corner of wild Africa. There is also a pool situated just off the lounge area from which one can relax and still take in the immaculate views.
All the cottages at Sand River Selous Camp are well spread out which adds to the exclusivity of the Safari experience at this fantastic Selous Camp.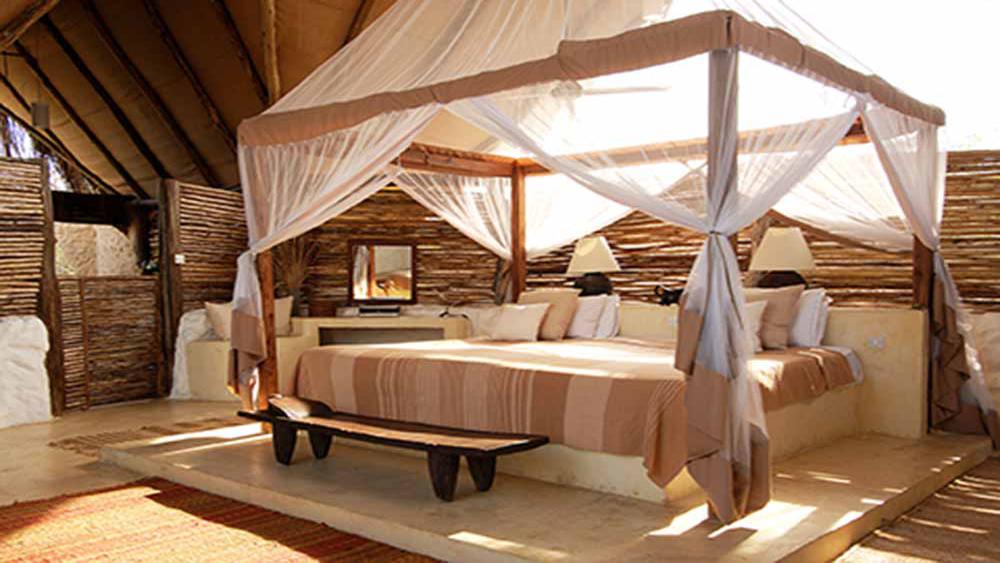 A lovely room at Sand Rivers Selous Camp

"Sand Rivers Camp was great and really very good organised in every detail and our guide Loy was nice and well prepared! The location is really a DREAM….!"
ACTIVITIES & WILDLIFE AT SAND RIVERS SELOUS
Wildlife encounters are intimate and dreamlike as animals appear and disappear into the bush, and the scenery is breath-taking. Sand Rivers Selous Camp is the base for some of Tanzania's best safari guides to take you out for adventures, whether it be boating on the Rufiji River, driving in a 4WD safari vehicle in search of lion, elephant or wild dog, or a safari bush walk.
Another excellent activity offered at Sand Rives Selous Camp is fly camping. Fly Camping involves sleeping under the stars with just a mosquito net separating you from your surroundings, a bucket shower with hot water, and a short drop toilet is set up behind the temporary camp. Depart from the main camp with a full compliment of staff to protect you and be of service during your bush camping experience. The staff provide a full breakfast, light lunch and a three-course candlelit dinner during your stay. There is nothing quite like bush camping to really experience a true African Safari!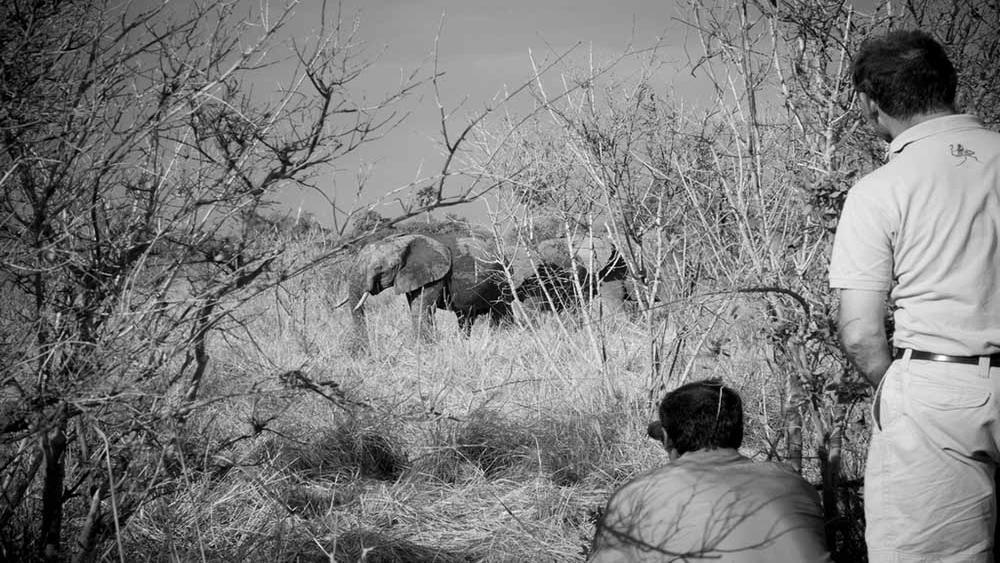 Sand Rivers Selous Camp offers exceptional walking safaris
Enquire about Sand Rivers Selous Camp
Guide Price: From USD $563 per person per night sharing
Rates may vary according to season