Jongomero Camp is a luxury and yet authentic, tented safari camp located on the banks of the Jongomero Sand River in the remote south-western sector of Ruaha. Jongomero Camp offers a very exclusive safari experience.
A visit to Ruaha National Park is essential for anyone wanting to enjoy a pure wilderness experience. Ruaha is the second largest Park in Tanzania and is one of the least well-known and yet to connoisseurs it is without doubt one of the most spectacular in Africa. There is no better camp to explore this amazing, pure and untamed wilderness than at Jongomero Camp.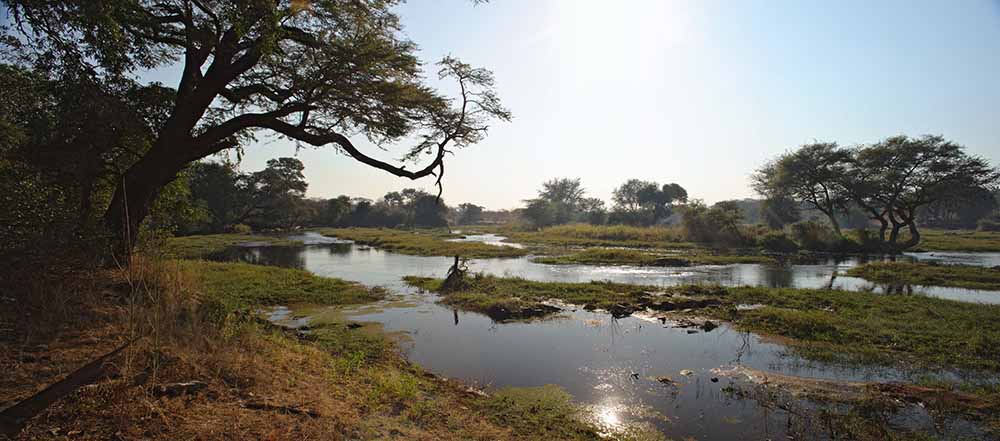 What Africa Uncovered says…
Jongomero Camp is a truly remarkable safari camp. Most camps can offer great service and luxury, however not all camps are located in an outstanding game viewing region that is as wild and untamed and offers a truly exclusive safari experience. Jongomero Camp comes with our highest recommendation.
Jongomero Camp Description
Jongomero Camp, a luxury safari camp is set under shady acacia trees on the banks of the Jongomero Sand River. Jongomero comprises eight large and well-appointed tented suites, which are raised on wooden platforms. The tents all have en-suite bathrooms and sizeable verandahs from which to enjoy the scenery. All the tented rooms are spread out and offer privacy and views of the sand river. The dining and living areas are both original and very comfortable offering a great vantage to take in the sights and sounds of the African bush that surrounds the Camp, as does the natural rock pool for those hot days.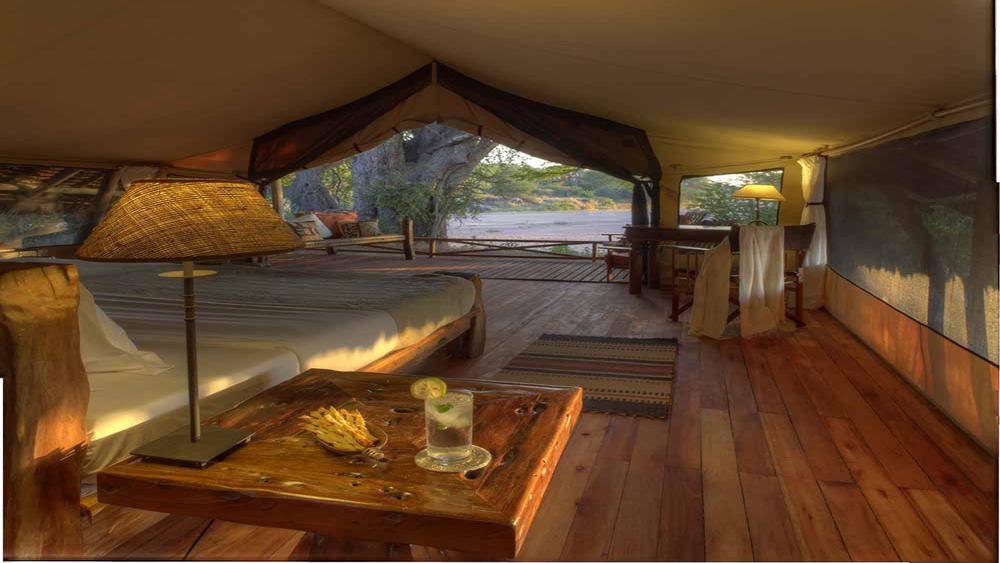 ACTIVITIES & WILDLIFE AT JONGOMERO CAMP
Jongomero camp is not fenced and animals are free to pass through as they please. Elephants are daily and nightly visitors to the camp and vast herds of buffalo come within close proximity to the camp. Lion and Leopard are also occasional visitors to camp.
The wildlife viewing in Ruaha is simply terrific. The activity options available at Jongomero are as diverse as the park itself. The game drives go out twice per day, in the morning and afternoon. All game drives are driven by qualified guides in an open 4X4 landrover with a canopy for shade and no more than six guests per vehicle. For the specialist there are afternoon specialist bird and photography drives on offer, as Ruaha is one of the great birding paradises of Africa (equipment and guides permitting).
A game walk through this magnificent park is a must if you want to get as close to nature as possible. There are daily bush walks through this great wilderness accompanied by an armed guide and a park ranger. For those with a truly wild heart, perhaps have a go at walking safari; a one or two day expedition on foot through the reserve sleeping in a small fly-camp or satellite camp.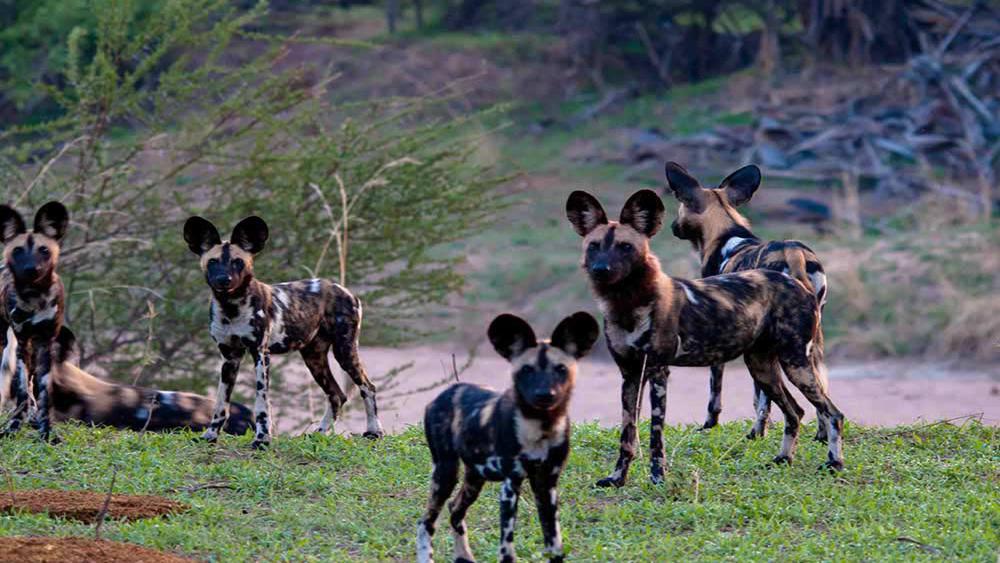 Enquire about Jongomero Camp
Guide Price: From USD $558 per person per night sharing
Rates may vary according to season