Chada Katavi Camp Summary
Chada Katavi Camp is located in the remote and undiscovered western region of Tanzania in the prime wildlife haven of Katavi National Park. Katavi National Park is pristine Africa at is most wild and savage best. Miles from anywhere, it has an almost mythical status and, it's thought, a greater density of mammals than any other Tanzanian reserve.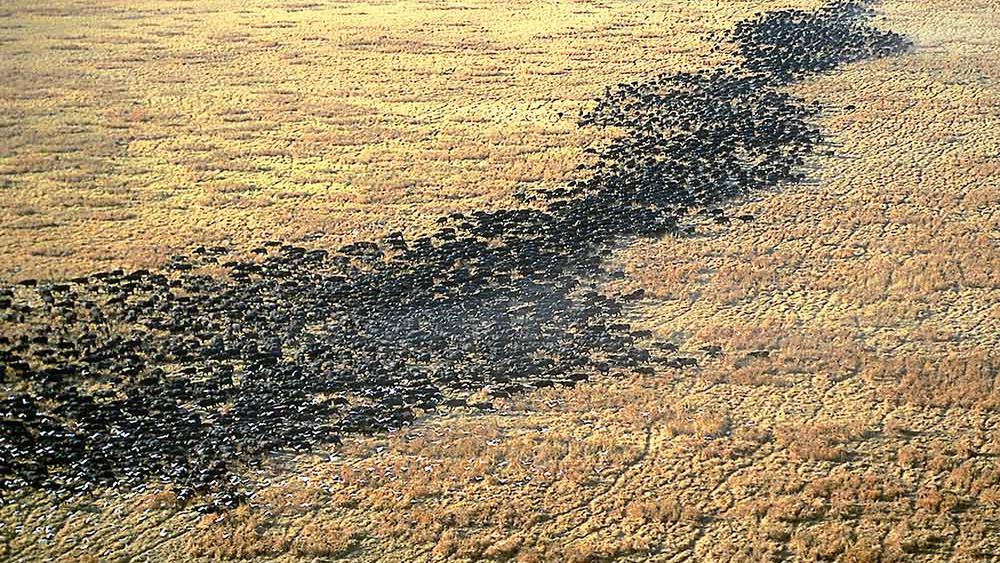 A tented room at Cottar's 1920s Safari Camp

What Africa Uncovered says…
Chada Katavi Camp allows one to sample pristine and wild Africa at its savage best. There is no more remote safari destination with such a high concentration of wildlife than at Katavi. Our advice is to leave this destination to the end or you will be disappointed with anything that has to follow this remarkable safari destination.
Chada Katavi Camp Description
Chada Katavi Camp sits on the edge of the wide Chada Plain, under a canopy of acacia and tamarind trees. It's a magnet for game, with the best game-viewing seen often from your tent veranda. The camp consist of just six large guest tents that are raised off the ground on wooden decks. Each tented room as en-suite facilities consisting of eco-flush toilet as well as safari style bucket showers. Hot and cold water is available on request. There is also a communal tented area consisting of library and dining tent.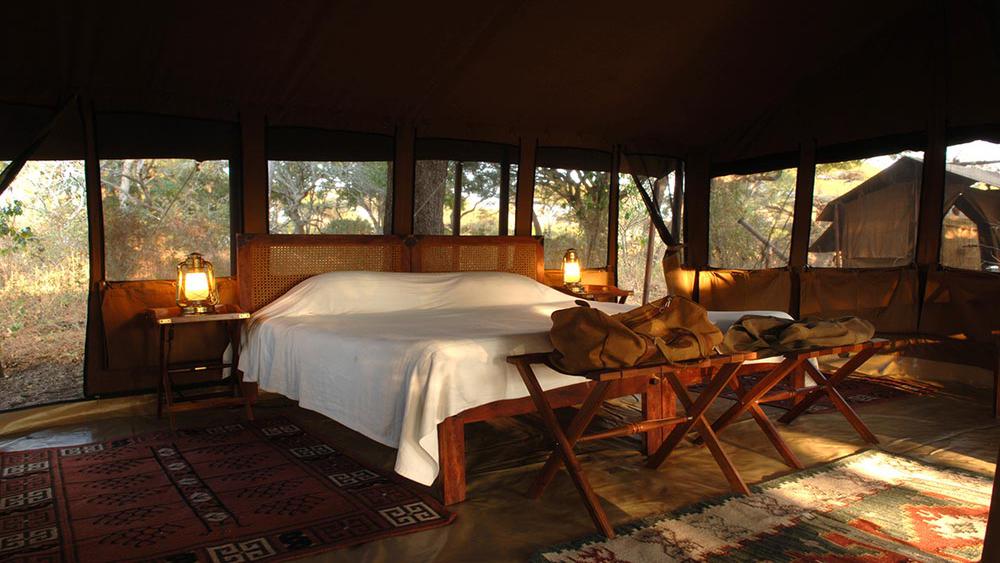 A tented room at Chada Katavi

"Our guide, as usual, was expert in both knowledge of birds and animals and his ability to follow trails and point out the game. Mark and Kristen were great hosts at Chada and the camp itself was a delight to be in with the staff cheerful and friendly. The fact that it was in the heart of the bush made it even more wonderful, especially with elephants feeding off tamarin pods from the roof of the tent."
ACTIVITIES & WILDLIFE AT CHADA KATAVI
To say that game viewing at Chada Katavi is excellent is an understatement. The floodplains contain hippo in their hundreds, not just in the rivers but grazing on the banks in their masses. Elephants head to water in the morning and evening and are often in and around the camp, and vast herds of cape buffalo are frequently seen advancing over the plains. Chada Camp offers a full range of safari activities; 4×4 day-time and night-time game drives, fly camping and walking safaris.
The best time to visit Chada Katavi though is from July to October, the weather is getting hotter as the plains dry out. The rivers and pools are drying up which concentrates the game in specific areas making for amazing sightings of animals, particularly the crocs and hippos who congregate in their masses in the pools.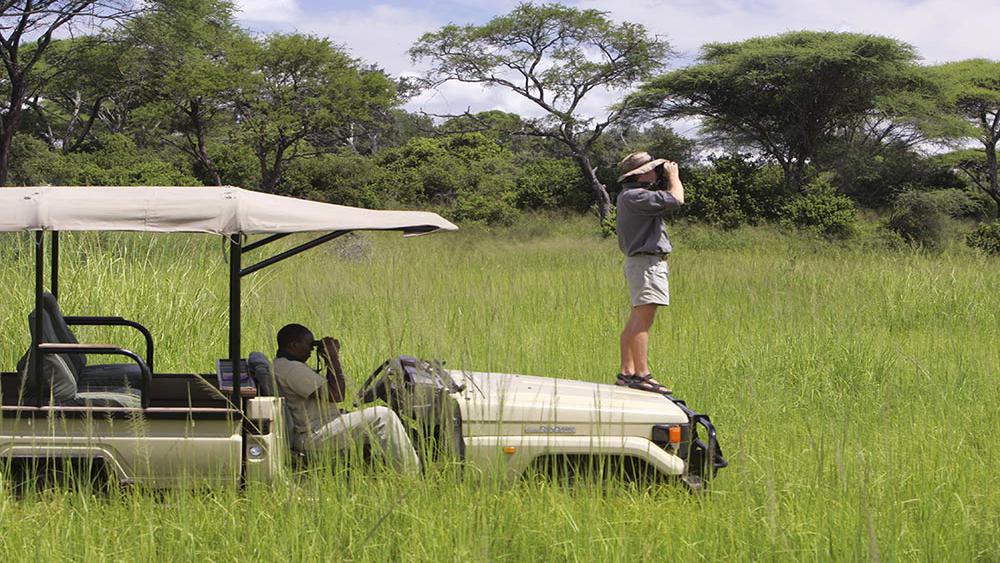 On safari in Katavi National Park
Enquire about Chada Katavi
Guide Price: From USD $563 per person per night sharing
Rates may vary according to season