Ephélia Resort offers a unique luxury beach holiday. This inviting 5 star resort is set across 2 stunning beaches. Set on the very remote and unique west coast on the island of Mahé and overlooking the Port Launay National Marine Park, Ephélia offers a treasure trove of discovery for divers and snorkelers. While indulging yourself with all the 5 star treats you will relax and unwind on two stunning white-sand beaches lapped by the turquoise waters of the Indian Ocean.
Ephélia Resort is divided in two, South and North. In the middle you will find the biggest Spa in Seychelles. Simply, the Northern part offers sumptuous 5 star facilities and services and is the closest to the most beautiful beach while the southern part of the resort offers 4 star services and accommodation. Guests will be delighted with the white-sandy beaches, the 120ha of tropical vegetation, the 4 infinity swimming-pools. Ephélia is one of the most luxurious and charming hotels on the island and you will absolutely fall in love with its eco-friendly philosophy and architecture where nature marries elegance to perfection.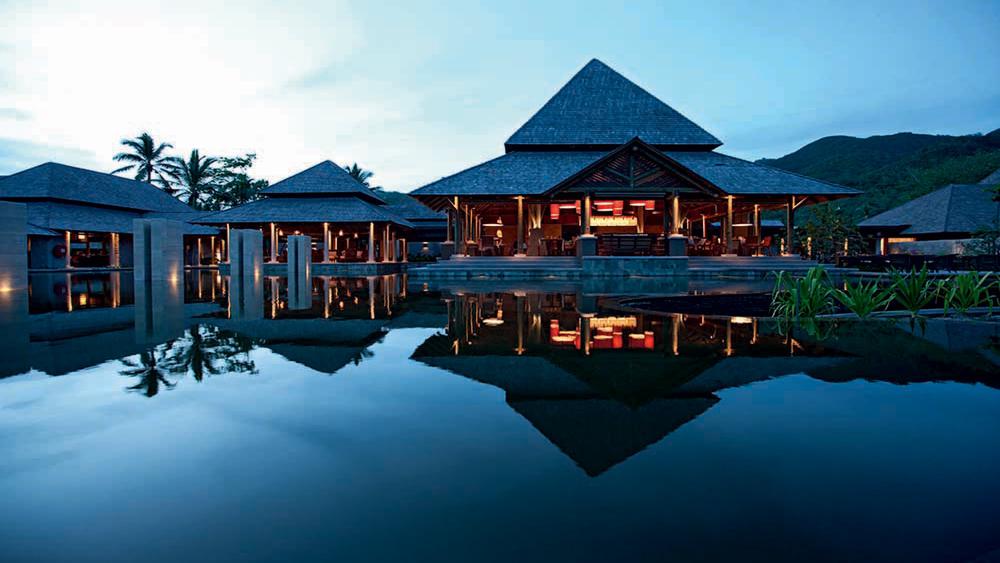 Ephélia Resort Accommodation
Ephélia Resort has an impressive number of 267 suites, although guests will find the privacy and tranquillity they are looking for on a tropical island. The main material is wood and warm earthy colours. Guests have a very large palette of accommodation types to choose from depending on the type of experience you are looking for.
All suites offer a wide range of 5 star facilities like air-conditioning, ceiling fan, hairdryer, free WIFI, LCD TV, Mac mini with iPod connection, CD & DVD, telephone, mini-bar, safe and 24 hour room service.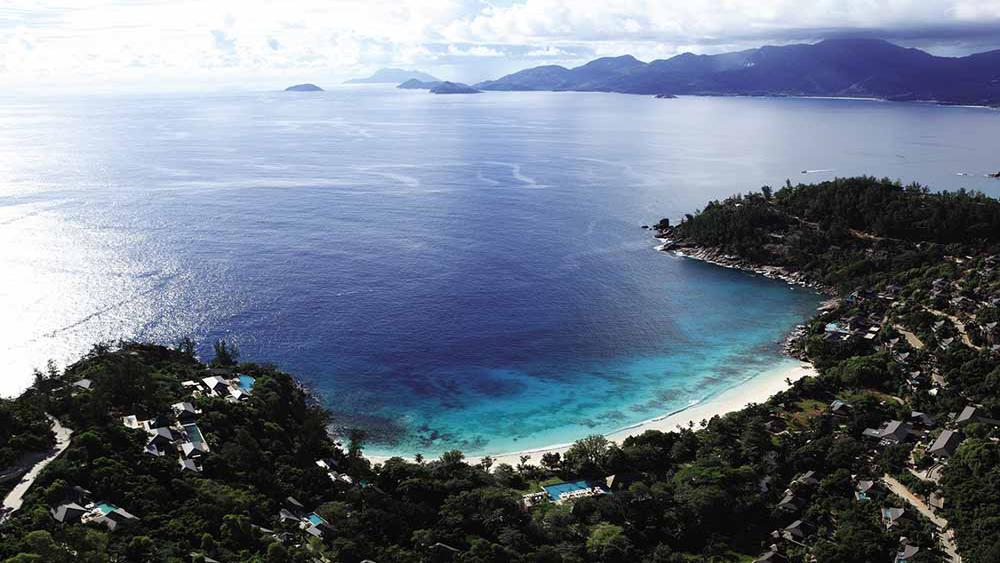 Nestled discreetly amidst the resort's beautiful tropical gardens diners will find something to satisfy every taste. Enjoy a cocktail or fruit juice at one Ephélia's 6 bars before taking a culinary adventure through the different tastes of its 5 restaurants. Choose from laid-back beach dining, to local Creole specialities, through to elegant evening fine dining.
Ephélia offers complementary water sports activities for you to enjoy the Indian Ocean pleasures your way: snorkelling, windsurfing, kayaks, pedal boats, catamaran and these payable activities such diving (PADI courses available) and fishing. The Spa is simply delicious and can be proud to be the biggest on the island. Breathe in the air of serenity which surrounds the beautiful Spa Village set in the tranquil heart of Ephélia's stunning tropical gardens. Pamper your body and soul, with a vast range of treatments combining the healing traditions of East and West at the Spa de Constance and Shiseido Spa.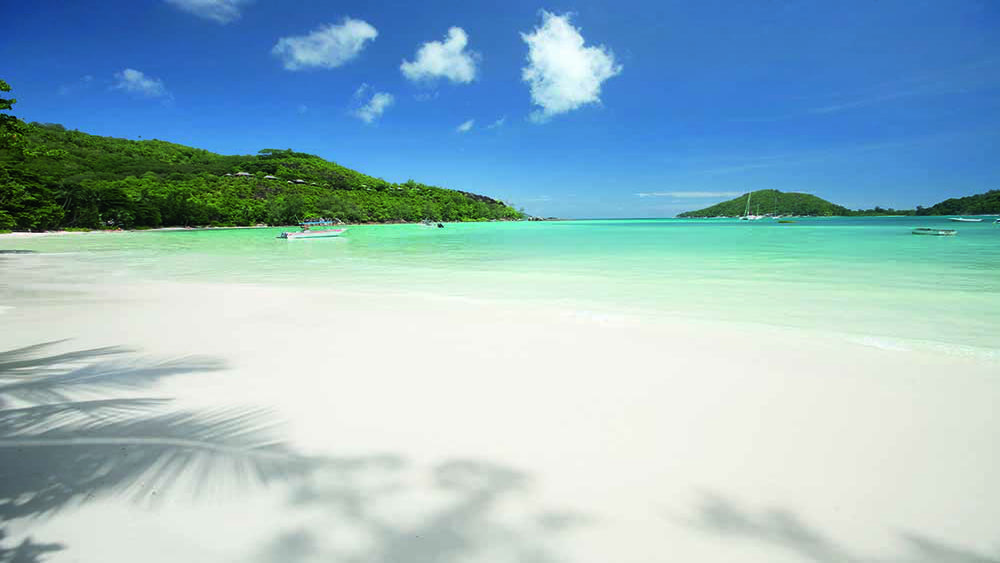 Enquire about Ephélia Resort
Guide Price: From USD $653 per person per night sharing
Rates may vary according to season