Desroches Island Resort Summary
Desroches Island is certainly one of the most exclusive destinations in the World. The lodge is nested on its own private island offering kilometres of pure white sandy beach that stretches into turquoise, warm waters. Desroches Island is simply paradise on Earth.
Everything at Desroches is exclusive, starting from its own location. This unspoiled 7 km long island is found 230km South-West from Mahé. This piece of paradise is surrounded by coral reefs and warm waters therefore guests can maximise their beach experience and find their very own and private spot to relax and enjoy this piece of paradise. On top of that, the surrounding ocean is protected and offers an amazing variety of tropical fish and fantastic diving experiences through the submarine coves and labyrinths.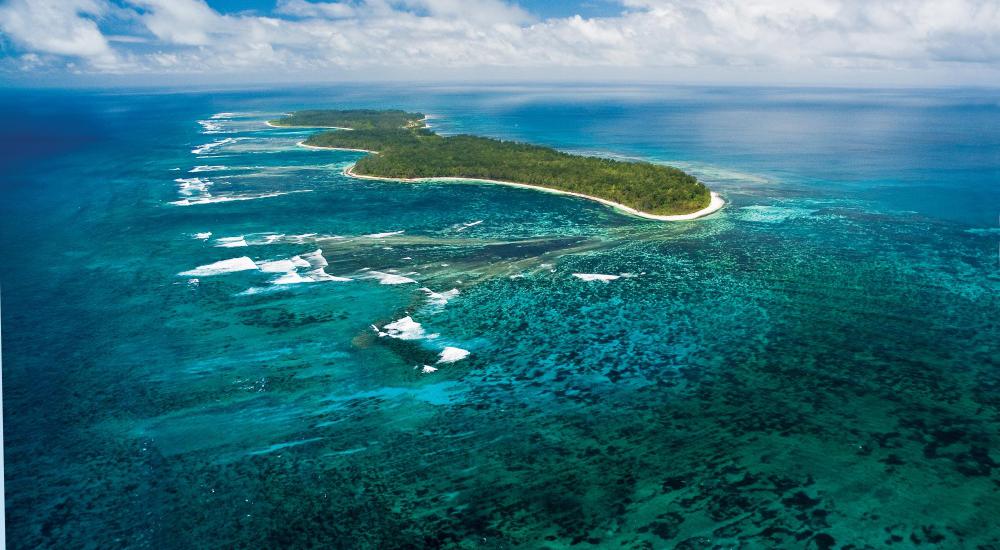 Desroches Island Resort Accommodation
Desroches pushes luxury and comfort to the edge. The general atmosphere is very relaxed but elegant. This lodge offers a very different ambiance from a typical Seychelles 5 star luxury resort where dress codes are required. Guests will feel very free but looked after too. The architecture is very Créole inspired with colonial and chic touches, noble materials such wood and marble dominate. The main structure and the chalets marry to perfection tropical inspiration with ultra-modern luxury.
All suites are located close to the white sandy beach and face the ocean. Desroches Island has a diverse accommodation offering which affords guests an array of possibilities to ensure the perfect island escape in an untouched Indian Ocean haven. You can chose from the Beach Suites, the Retreats and the Villa, the opulent Residence Beach or the Dibwa Retreats.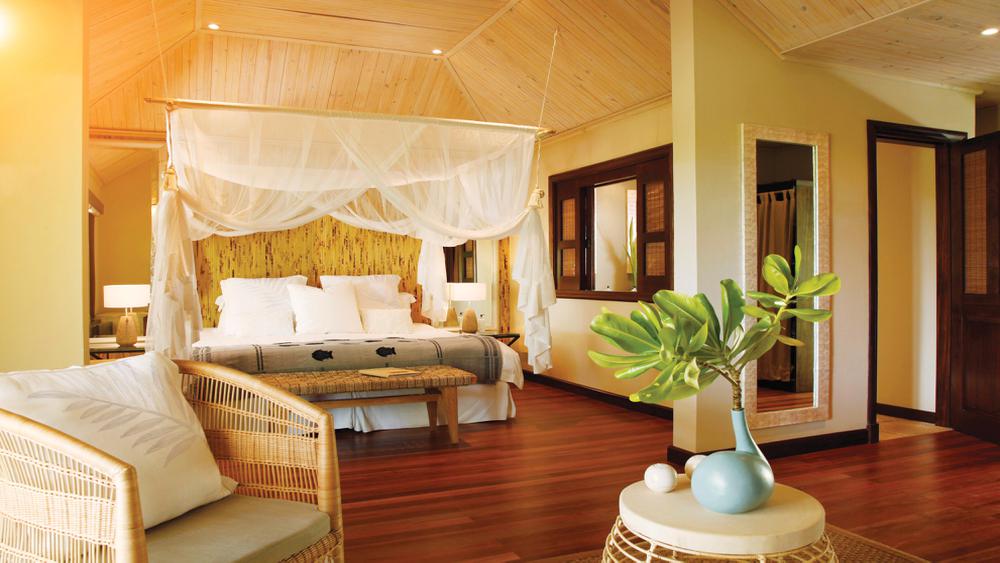 The isolation of Desroches Island invites an atmosphere of undisturbed solitude and freedom that encourages you to forget about the outside world and embrace the island for its natural wealth. The resort offers a wide range of activities for you to maximise your experience.
At Desroches you can choose from exhilarating game-fishing with hard-fighting adversaries such as the Wahoo, Sailfish and Dogtooth Tuna; or go 'Down Under' and explore the labyrinth of hidden caves and canyons that make the 'Desroches Drop Off' famous; alternatively allow the Escape Angels to unwind your mind, body and soul within a rejuvenating spa aptly named 'Escape'. On top of that, the resort offers water activities such kayaking, snorkelling, kayak fishing, Surfing, windsurfing, SUP paddle board and hydro bicycle. Serious snorkelling addicts can embark on one of the private Outer Island Discovery to either St. Josephs or Poivre. These islands are a short boat ride from Desroches Island and have some of the most unspoilt and undisturbed coral reefs which make for a mesmerising underwater spectacle. You will enjoy a fantastic beach experience and a luxurious picnic on the day.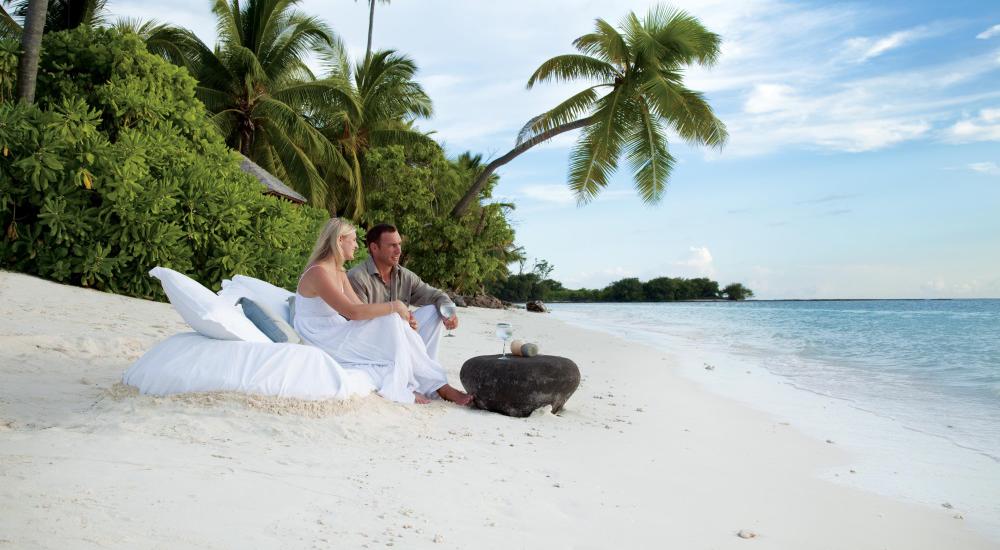 Enquire about Desroches Island Resort
Guide Price: From USD $653 per person per night sharing
Rates may vary according to season