Vamizi is one of the most remote Indian Ocean islands. Vamizi Island is located off the coast of Northern Mozambique in the Quirimbas Archipelago. Vamizi Lodge is the only lodge on the island and so privacy and exclusivity are synonymous with a beach stay at Vamizi.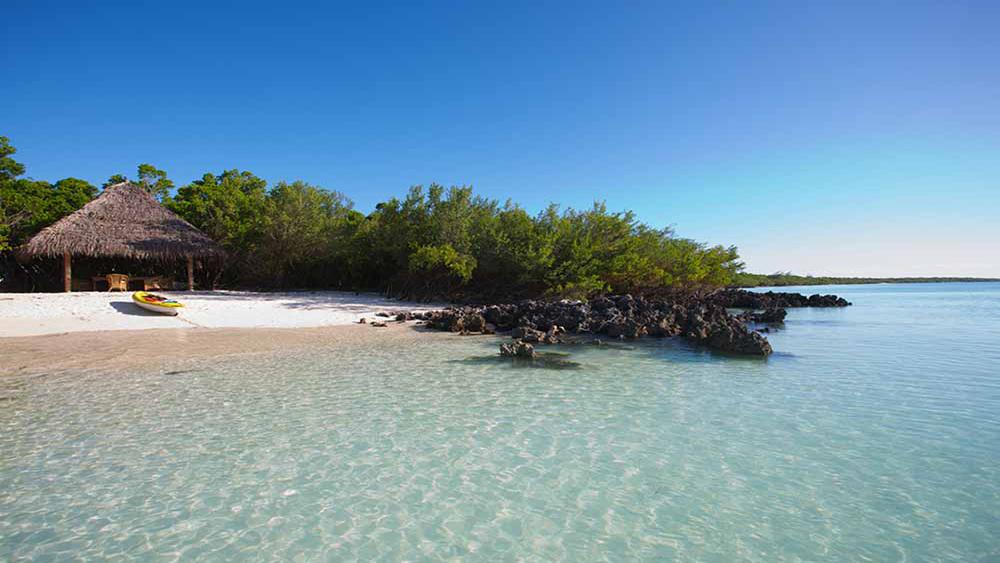 The pure paradise that is Vamizi!!!

What Africa Uncovered says…
Vamizi is the perfect island retreat offering luxury and exclusivity in one of the most pristine locations in Africa. We highly recommend Vamizi as one of the premier beach destinations for an Africa honeymoon.
Vamizi Lodge Accommodation
Vamizi offers its guests luxury, exclusivity and romance is one of the most scenic and pristine places on earth. As Vamizi Lodge is one its own island, the villas are spread out allowing for maximum privacy. The lodge at Vamizi comprises sixteen separate villas, each with its own large living room, spectacular bathroom and breezy veranda; four of the villas are 2 bedroom suites and are perfect for families as they can accommodate four guests, the rest of the villas take just two guests. The villas are all secluded from each other and look out to sea from the shade of the forest that forms the centre of the island. The décor of the Vamizi lodge incorporates as much of the traditional design of the region as possible.
The décor of the Vamizi lodge incorporates as much of the traditional design of the region as possible. The lodge has been designed to complement the environment and to cause as little damage to it as possible. The construction uses almost entirely local materials – timber, thatch and stone all come from the mainland or the islands themselves – thus providing help to the local economy.
The roofs of the lodge are makuti (palm) thatch, based on the Mozambican style, and the emphasis is on space and openness, so the rooms are large, with high ceilings. The bedrooms have king-size beds – four-posters – with free-standing frames draped in beautiful mosquito nets.
The outside decks and private beaches have a selection of loungers, swinging beds and local 'Swahili day beds' to chose from, to encourage guests to relax wherever they wish.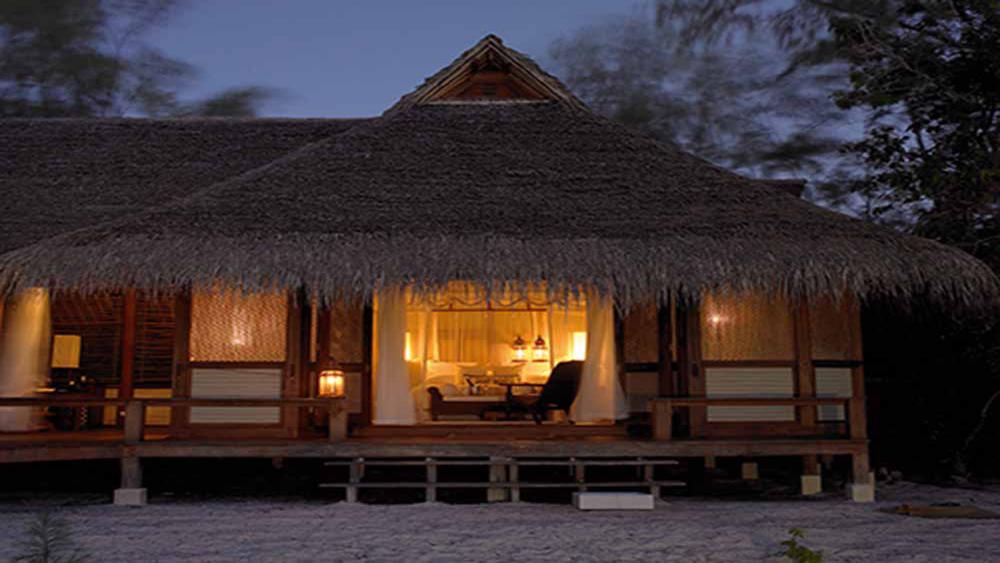 A beautiful villa at Vamizi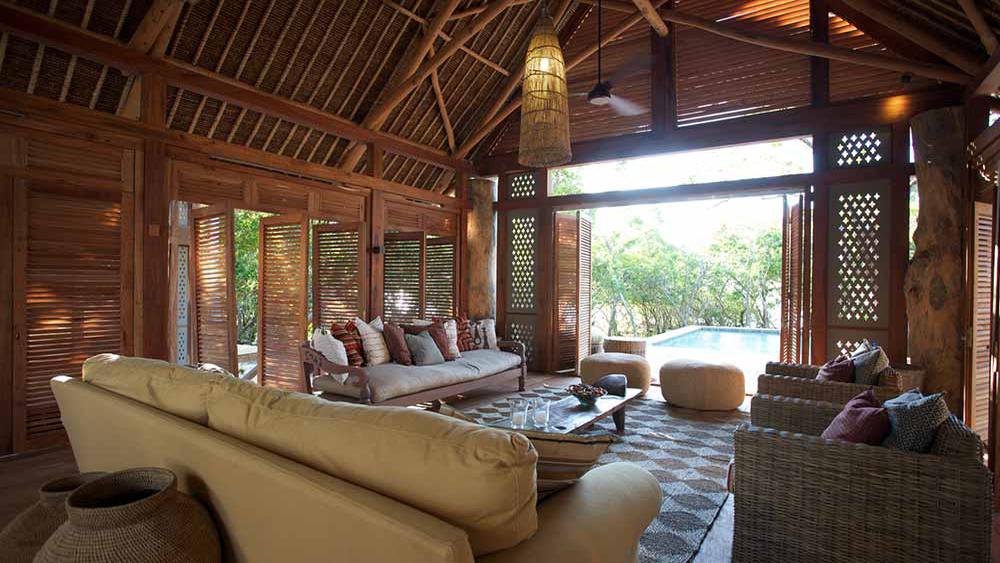 Marine activities at Vamizi include excellent snorkelling and world class scuba diving in some of the most pristine coral reefs of the Indian Ocean. Big game fishing as well as fly fishing, mountain bike trails, bird walks, private picnics and dhow cruises are also offered at Vamizi.
Vamizi is the ideal romantic island hideaway, difficult to get to, but once there the journey seems well worth it!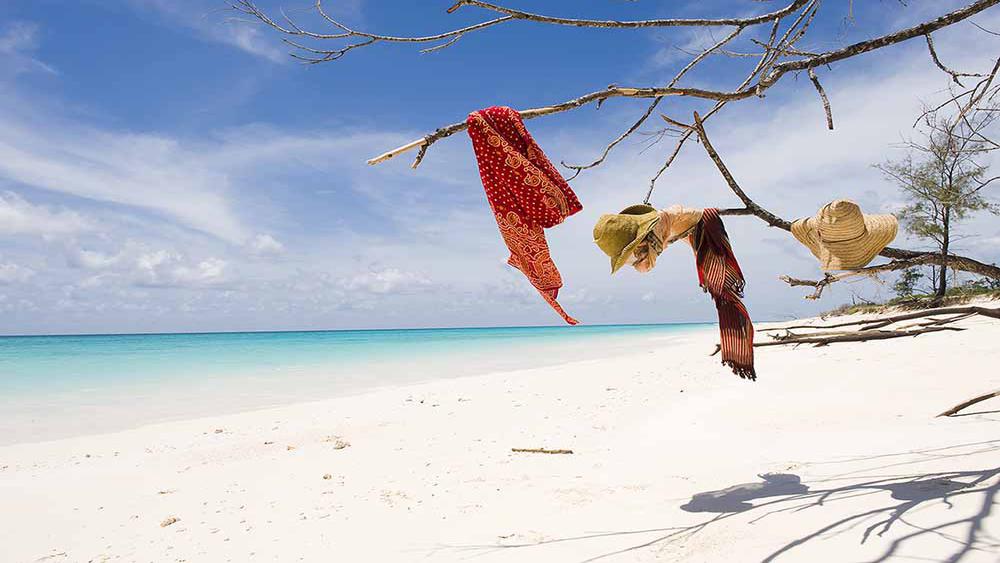 The stunning Vamizi Island
Guide Price: From USD $653 per person per night sharing
Rates may vary according to season