THE REMOTE ISLANDS OF THE QUIRIMBAS ARCHIPELAGO
Situated in the far north east of Mozambique lies the Quirimbas Archipelago.
The Quirimbas Archipelago consists of 32 coral islands stretching from the sandy beaches of Pemba to the Rovuma River, which forms the natural frontier between Tanzania and Mozambique. The many small Islands in this area are true treasure islands, with their wealth of marine life and tropical sandy white beaches.
The many coral reefs in the Quirimbas Archipelago combined with the wealth of marine life found along the reefs make this area one of the best dive sites in the world. Dotted along the shoreline one can often see the silhouettes of the dhows (traditional Mozambique fishing boat), which have been fishing along this coast for centuries. This all creates an atmosphere of calm relaxation set in stunningly beautiful surroundings.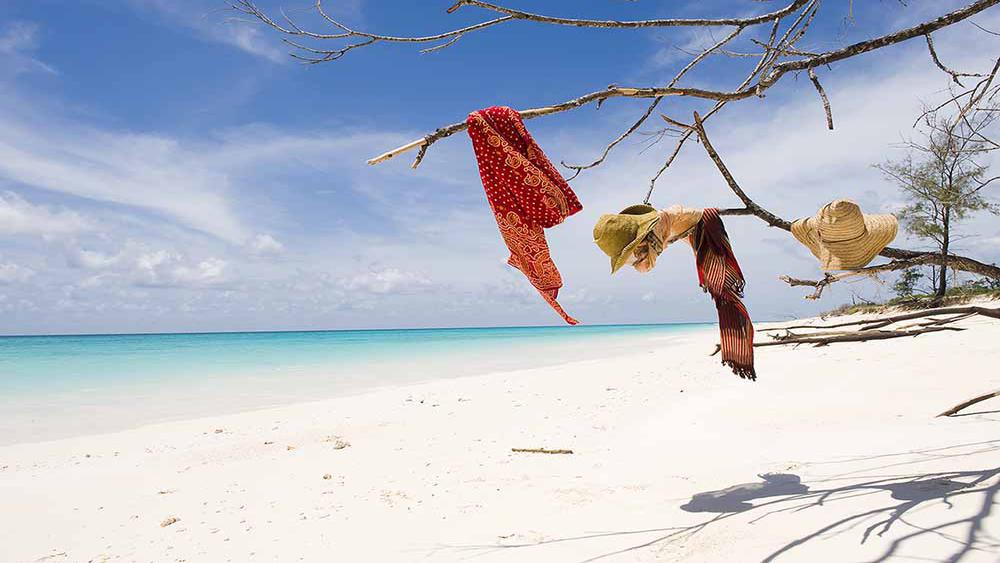 The postcard perfect beach at Vamizi

"Both Selous and Vamizi were amazing. We definitely want to do another type of Safari in the future and would love to incorporate Vamizi again."
Gail & Gilbert, United Kingdom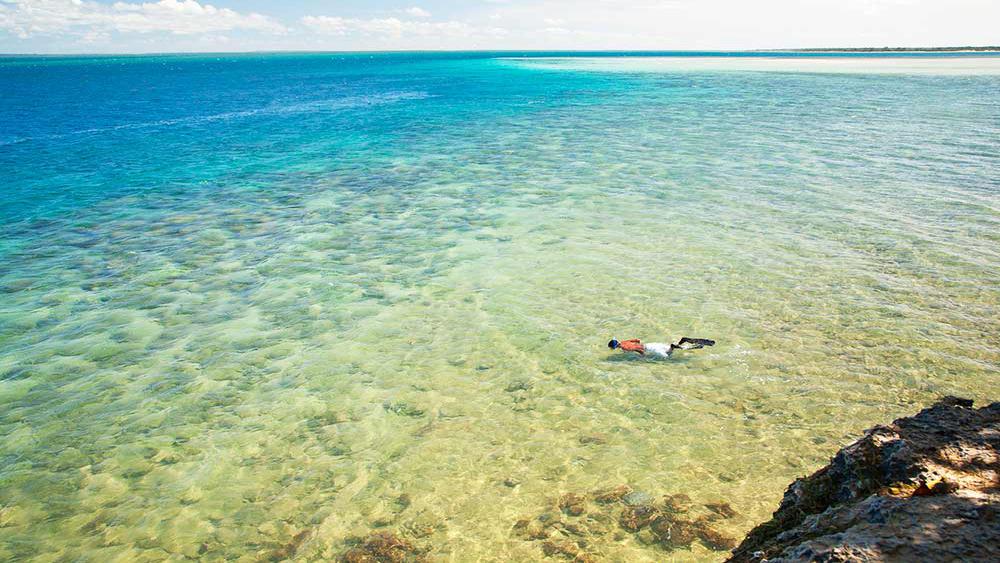 Snorkelling in the tropical warm waters at Azura Quilalea.
Within the Quirimbas Archipelago lie the islands of Vamizi and Quilalea. Two exceptional Indian Ocean Islands that are the ultimate beach retreat. This area is so remote, that the waters are pure and the islands are pristine. The beaches are out of this world and if you are looking to relax in exclusivity and stay on the only lodge on the island then look no further than either Vamizi or Quilalea.
For fantastic rates on these islands and for assistance in getting to them contact us today, paradise awaits!
RECOMMENDED BEACH ACCOMMODATION