Benguerra Lodge is located on Benguerra Island which is just off the coast of Mozambique in the warm and tranquil waters of the Indian Ocean. Benguerra Lodge is all about barefoot luxury. The beach in front of the lodge is beautiful and with only 3 other lodges on the island, Benguerra Lodge is able to offer an exclusive beach stay.
Benguerra Lodge is small and intimate and located along a beautiful stretch of beach. The lodge is luxurious but rustic and has a rich East African/Arabic feel which is evidenced in the décor. Benguerra Lodge offers excellent personalised service and the Villas especially the Casitas are massive and ensure privacy.
The food at Benguerra is comprised largely of freshly caught seafood. The lodge staff offer genuine hospitality, personalized service and an intimate knowledge of the natural environment. They are passionate about conservation and dedicated to the involvement of the local community in sharing and conserving the spirit of Africa.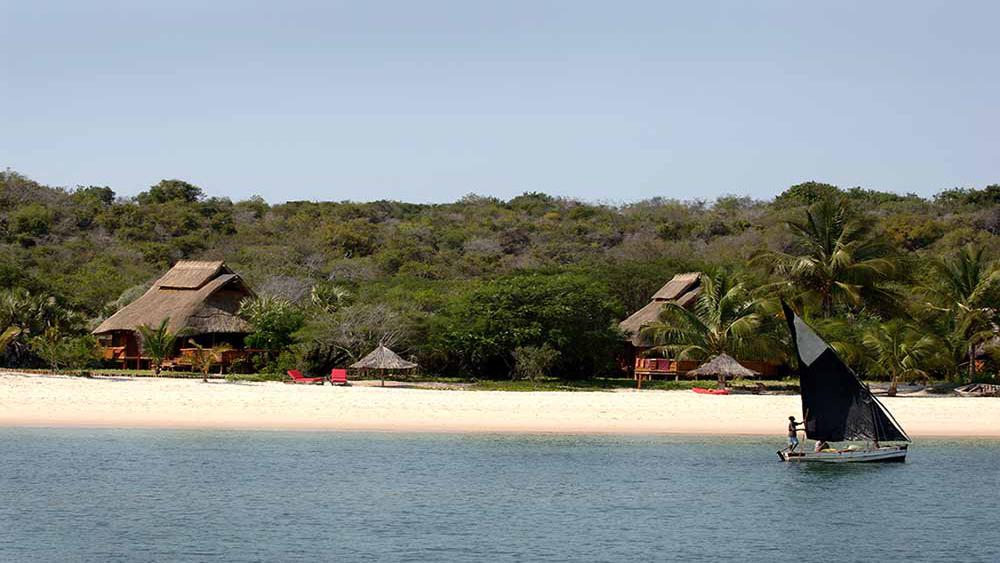 The amazing Benguerra Lodge located on Benguerra Island, Mozambique

What Africa Uncovered says…
Benguerra Lodge epitomises barefoot luxury. The lodge is rustic and yet luxurious and the staff at Benguerra Lodge really do go the extra mile. The lodge is excellent for honeymooners who want privacy and where the only footprints on the beach are yours.
Accommodation at Benguerra Lodge
There are three different types of accommodation at Benguerra Lodge, each with their unique characteristics and attractions. There are 2 Cabanas, 10 Casitas and Villa Chibuene.
Romantic and elegant the two luxury beach cabanas entice guests to indulge in style and luxury. Both Cabanas have private wooden decks and plunge pools, with exquisite sea views. The Cabanas at Benguerra each have: Queen-sized bed, Large bathroom with bath, shower and outdoor shower, Private deck with jacuzzi/plunge pool and sun loungers, Mosquito net and overhead fan, Mini-bar and Tea & coffee making facilities.
The Casitas at Benguerra: embracing Benguerra's unique blend of safari chic and Arabic Flair, the ten spacious casitas are the ultimate in beach bliss. A home away from home, where the eco conscious traveller can relax and enjoy the spacious and luxurious comforts to be found in this African Island Paradise. Each Casita has a Queen size bed with mosquito net, a tastefully appointed lounge area as well as 100m2 of private timber deck with plunge pool, and outdoor dining gazebo for starlit dinners.
Villa Chibuene is the epitome of luxury and exclusivity. The luxury furnishings and private facilities make it an ideal place for those wanting unsurpassed comfort and privacy. Guests staying at the Villa can choose to dine at Benguerra's main lodge or dine at the Villa as a personal chef prepares all meals at the Villa. The Villa comprises: Two double bedrooms and intimate lounge and dining area, fitted with hand carved mahogany furniture, en-suite bathrooms with bath and shower, private wooden deck with a swimming pool, private garden and beach access, mosquito nets and overhead fans and a personal chef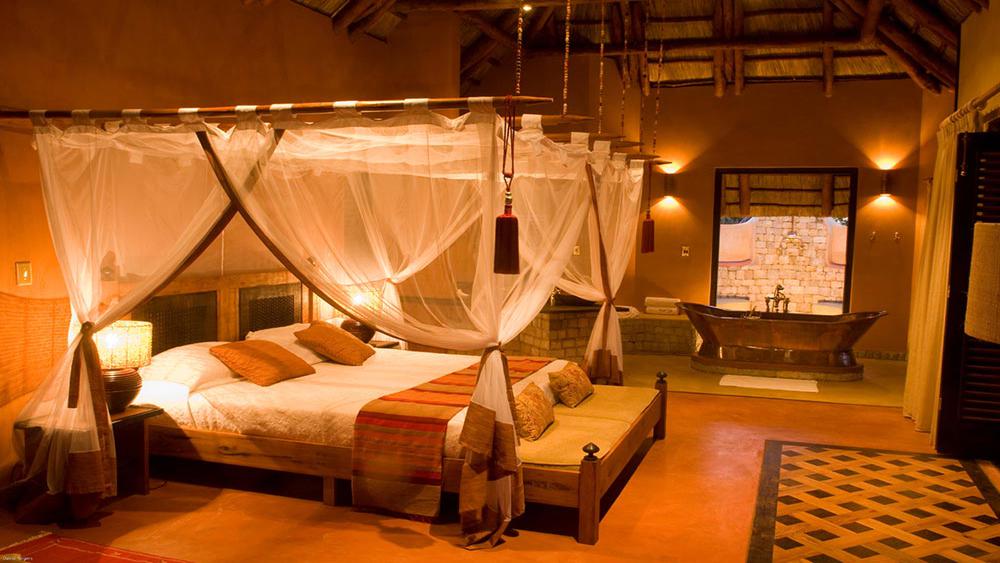 A Casita at Benguerra Lodge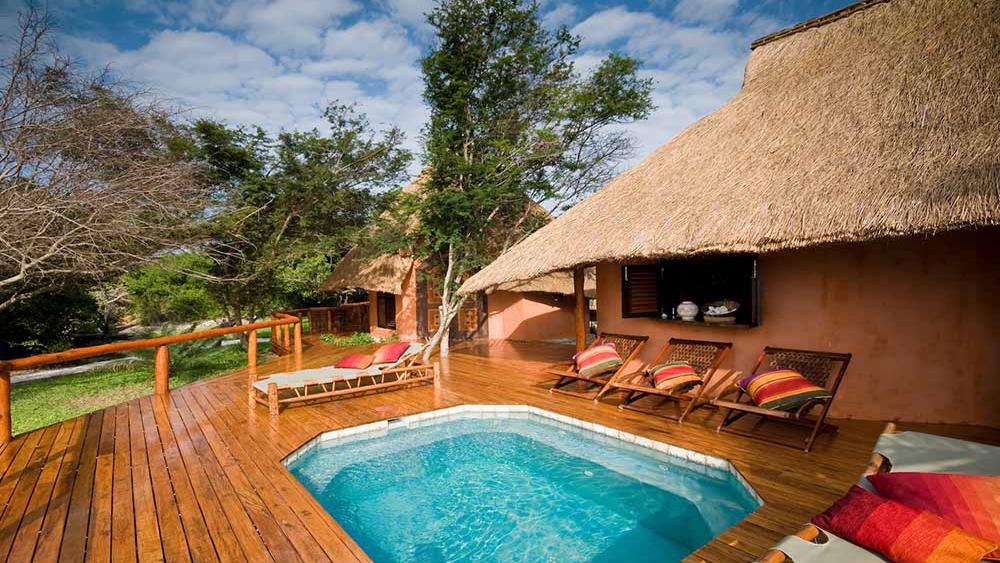 Villa Chibuene at Benguerra Lodge
ACTIVITIES AT BENGUERRA LODGE
Benguerra Lodge is a paradise for snorkelers and scuba divers. The lodge has a fully equipped dive centre and access to some of the most pristine reefs in the world. There is also excellent saltwater fly and deep sea fishing to be had.
Indulge yourself in countless hours of relaxation under coconut palms, delight in the diversity of birdlife (more than 150 species), visit the historic freshwater lakes (and their crocodiles), sail in a traditional Dhow or embark on island walks and cultural tours to the local village.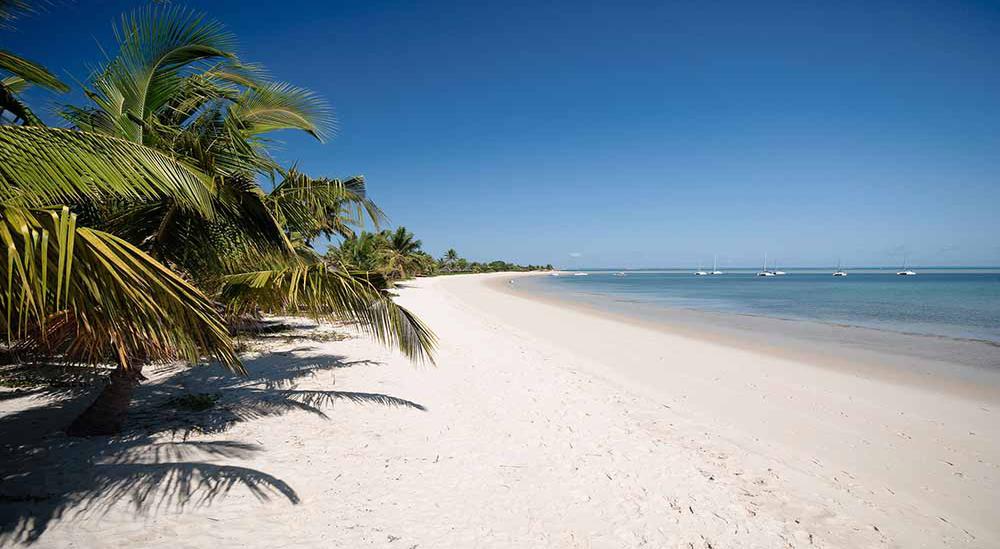 A beautiful beach on Benguerra Island
Enquire about Benguerra Lodge
Guide Price: From USD $653 per person per night sharing
Rates may vary according to season