Safari in The Laikipia Region
Laikipia is located on the equator and is a vast region extending from Mount Kenya in the East to the Great Rift Valley in the West.
The Laikipia region is made up of privately owned ranches, small subsistence farms and Samburu and Maasai communities. A fair amount of this land has turned to wildlife conservation and the wildlife in turn has flourished.
The Laikipia Region is a sublime safari region, with a good variety of wildlife and a diverse landscape. The safari lodges all offer a good array of activities that you don't tend to get in the National Parks and the game viewing is of a very good standard. Camel treks and intrepid walks are also very popular activities in the Laikipia region. This region is popular with families as well as for couples looking for a romantic safari.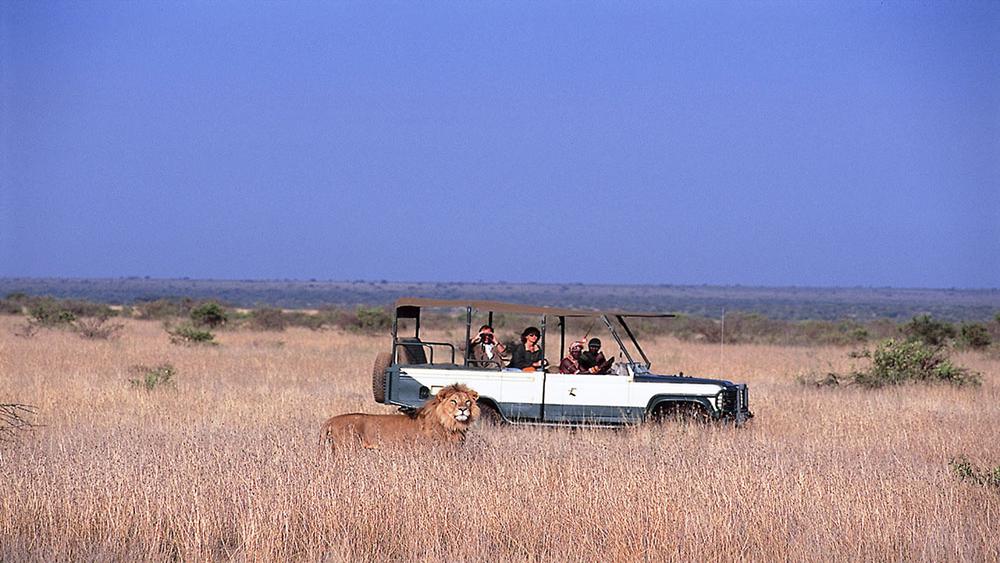 A game drive at Loisaba Lodge.
RECOMMENDED SAFARI LODGES