Kalahari Plains Camp Summary
Kalahari Plains Camp is a small tented camp situated in a remote part of the Central Kalahari Game Reserve. This area offers exceptional game viewing in the Summer months from November onwards. The Central Kalahari Game Reserve is home to the legendary Kalahari black-maned lion as well as some of the world's best cheetah viewing.
Various Bushmen clans have thrived in this area for centuries, and many of Kalahari Plains Camp's staff hail from this ancient people.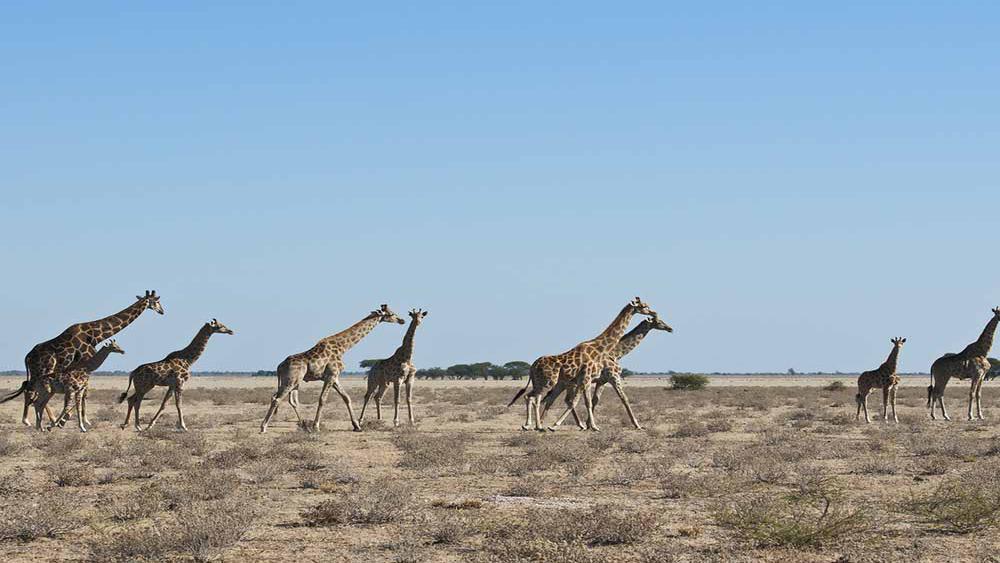 What Africa Uncovered says…
Kalahari Plains Camp offers an excellent safari experience. The walks led by San Bushmen are fascinating and the massive Kalahari black-maned lions are an amazing sight to witness.
Kalahari Plains Camp Description
Kalahari Plains Camp is a small and intimate tented camp with views overlooking an immense pan with endless horizons. Kalahari Plains Camp comprises 10 en-suite canvas units that are raised off the ground on wooden decks and with a sleep-out above each from which to enjoy moonlit or star-studded nights. The main area consists of a lounge and dining area with an inviting swimming pool and deck area. Solar power provides all the electricity and hot water in the camp – making Kalahari Plains a 100% solar-powered camp – and innovative insulated canvas walls and roof keep the temperatures inside the units comfortable.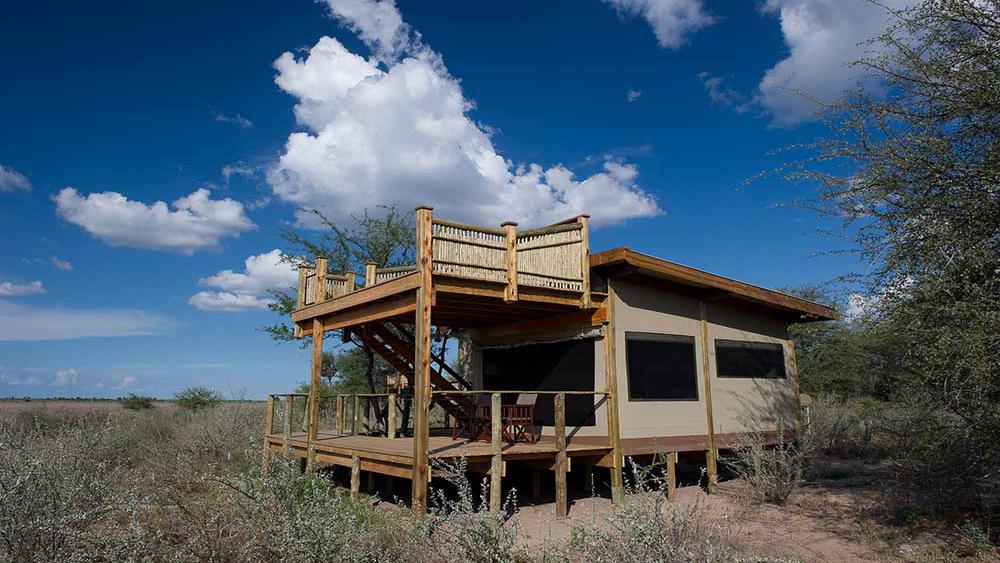 Wildlife can be seen to a greater or lesser degree all year round, but with the advent of the summer rains (end of November to April) the desert truly comes to life. The Short grasses sprout with the onset of the rains and in turn attract the plains game such as springbok and gemsbok which converge in their hundreds and thousands to graze. Wildebeest, steenbok and red hartebeest join in the feast, and all these are followed in turn by predators such as lion, cheetah, and jackal.
At other times, the Kalahari is more typically a dry desert-type system, when game viewing moves into the vegetated dunal belt and pan systems surrounding the valleys. General game still easily seen includes gemsbok, springbok, red hartebeest and steenbok as well as their predators such as lion, one of the highest concentrations of cheetah in southern Africa, leopard, brown hyaena and even caracal.
Small predators also found here are black-backed jackal, meerkat (suricates), Cape fox, honey badger and a myriad mongoose species. Some 220 bird species have been recorded to date. Guided game drives unlock the fascinating wildlife treasures found in this wonderful arid area. Visits to Deception Valley or even further afield are longer excursions that are well worthwhile, as the wildlife moves to different parts of the Park. As the camp is in a National Park there are strict regulations that are adhered to regarding off-road driving, night driving and all other associated rules.
The camp also offers an interpretive "Bushman Walk" with a couple of the camp's staff members, where guests gain life-changing insights into the unique culture of this fascinating people.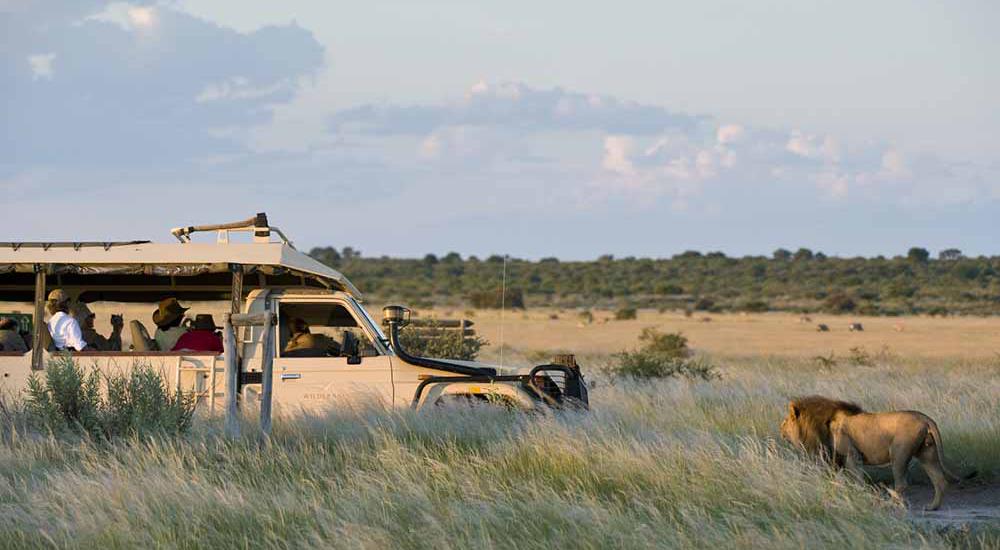 Enquire about Kalahari Plains Camp
Guide Price: From USD $558 per person per night sharing
Rates may vary according to season