ZIMBABWE TRAVEL INFORMATION
The best time to be on safari in Zimbabwe is from June to October when there is little rainfall. Game viewing at this time is exceptionally good in particular in the months of August, September and October. The lifeline for most animals in the heart of the dry season are the permanent rivers and waterholes and this leads to animals congregating in these areas and so sightings tend to be excellent.
The best time to visit the Victoria Falls depends on whether you want to see the Falls at the peak of flow or if you want to have better visibility when you are close to the Falls. From April to June the Victoria Falls are usually at their most impressive as the Falls are flowing at their peak. Visibility up close can be a problem due to the mist and spray that the falls creates.
The Falls tend to have their lowest flow from October to December and so although not as impressive from a distance as in May and June, you can get very close to the Falls and visibility is perfect.
From July to September and January to March the Falls are in a transition phase and viewing at this time can give you the best of both worlds.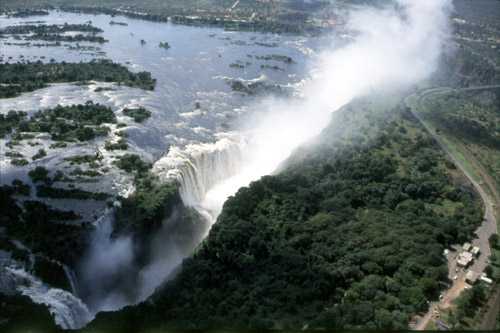 The weather in Zimbabwe is generally pleasant throughout the year – warm to hot days, and cool to warm nights. During the winter months however (May to September), it can get really cold at night and in the early morning, particularly when on safari, so we would like to suggest that you pack accordingly – very warm clothing including an anorak/winter jacket, a beanie, scarf and gloves are recommended.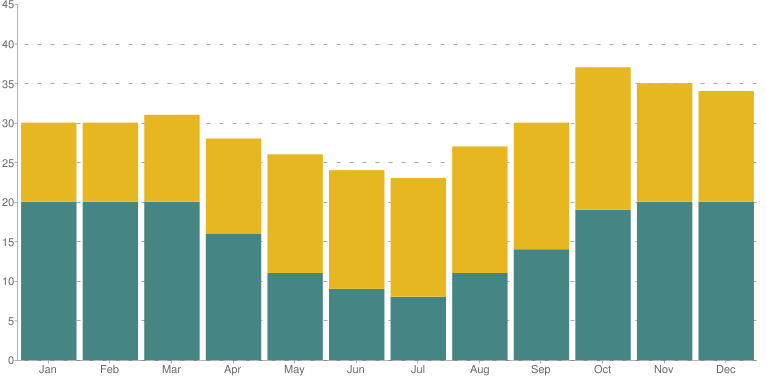 These are the average highs and lows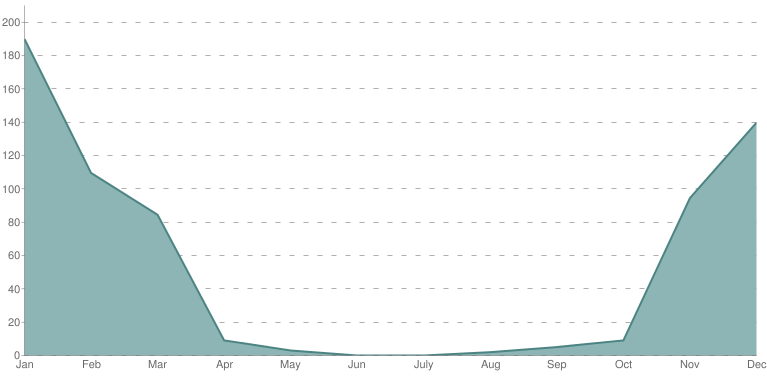 This varies according to the year and location.
Please note that you should always consult your local doctor before embarking on a holiday to a Malaria area in order to ensure that you take the correct and most effective antimalarial drug.
All visitors are required to carry a passport that is valid for six months beyond the intended length of stay, hold tickets for return or onward travel and have sufficient funds for their stay. There should be sufficient blank pages for entry stamps upon arrival. US, EU & UK nationals will be issued a visa upon payment at port of entry. Tourists from other countries are recommended to contact their nearest Zimbabwean Consulate. Africa Uncovered Ltd will not be held responsible should you fail to present the required documents at immigration.
Please note: • If visas are required, please ensure you have the correct cash amounts available as credit cards and traveller's cheques are not accepted. • You must advise the relevant official of the total number of days that you are spending in Zimbabwe otherwise you may be charged to obtain an extension/additional visa later on. • If you arrive in Zimbabwe but continue your safari in another country (such as Botswana, Namibia or Zambia) and then return to Zimbabwe; OR are staying in Victoria Falls, Zimbabwe but doing some touring in Botswana or Zambia, then a double-entry visa must be obtained on arrival from the immigration official.
The use of the Zimbabwe dollar as a mode of payment for goods and services has been suspended indefinitely. The country has adopted a multi currency system for payments. The readily accepted hard currencies are US Dollars, Pounds Sterling, Euros and South African Rand. Visitors are encouraged to carry their hard currencies in small denominations for ease of trade. Though credit cards are generally not accepted as a form of payment, there are some hotels that will (please check with your hotel before you travel).
Banks in Zimbabwe are open during the following hours: 08h00 – 15h00 Monday, Tuesday, Wednesday Thursday and Friday 08h00 – 11h30 Saturday
There is no duty free shopping available at O.R.Tambo International Airport (Johannesburg) on flights to Zimbabwe. Please make sure any duty free purchases of perfume, alcohol, etc are made before arriving in southern Africa.
Most goods and services in Zimbabwe are priced to include value added tax (VAT) of 15% but this is not refundable to visitors.
Zimbabwe sells a wide range of locally made soapstone statues, wooden carvings, baskets, crotchetware and hand printed African sarongs.
English is the official language. Other widely spoken languages are Shona and Sindebele, which also have various dialects and other minority languages.
Zimbabwe is located in Southern Africa, between South Africa and Zambia.