SAFARI IN BWINDI NATIONAL PARK
Bwindi is one of the best and few places in Africa where you can track and see Mountain Gorillas.
Bwindi is situated on Uganda's extreme western border, very close to the geographical heart of Africa where the confluence of the Rift Valley and the Great Lakes have created an eco-system that perhaps defines the very essence of the continent. Bwindi is recognized by UNESCO as a World Heritage Site.
Bwindi Impenetrable National Park is an enduring pocket of a huge primeval forest that once stretched from the Virunga Volcanoes in the South to the Rwenzori Mountains in the North.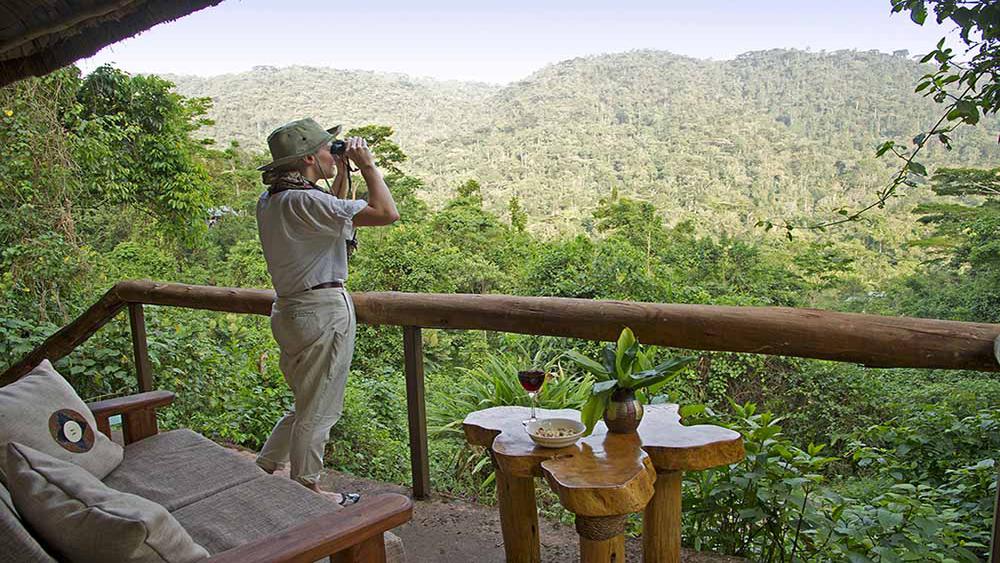 The fertile 331 square kilometers of the park contain 113 species of mammals (including a herd of the rare forest elephant), 200 species of butterfly, over 360 species of birds and a prodigious 324 tree varieties (10 of which are endemic to the park). In addition to this incredible diversity, Bwindi is home to seven species of primates, attracting the attention of international conservation efforts, of which the most endangered is that elusive giant of Africa– the Mountain Gorilla.
Gorilla tracking in Bwindi Forest is not easy as the vegetation is thick and the slopes can be very slippery and steep however the reward of seeing the Gorillas is priceless.
Africa Uncovered can assist you in planning the ultimate Gorilla Trekking experience in Bwindi …