Mnemba Island Lodge Overview
Mnemba Island Lodge is situated on an exclusive island just 4.5 kilometres (2.8 miles) off the north-eastern tip of Zanzibar in the Indian Ocean. Mnemba Island Lodge is surrounded by an atoll of breathtaking coral reefs and it boasts some of Africa's top dive sites.
Mnemba is also an ideal retreat for a romantic getaway and it offers a privacy and rustic exclusivity unparalleled on the African coastline.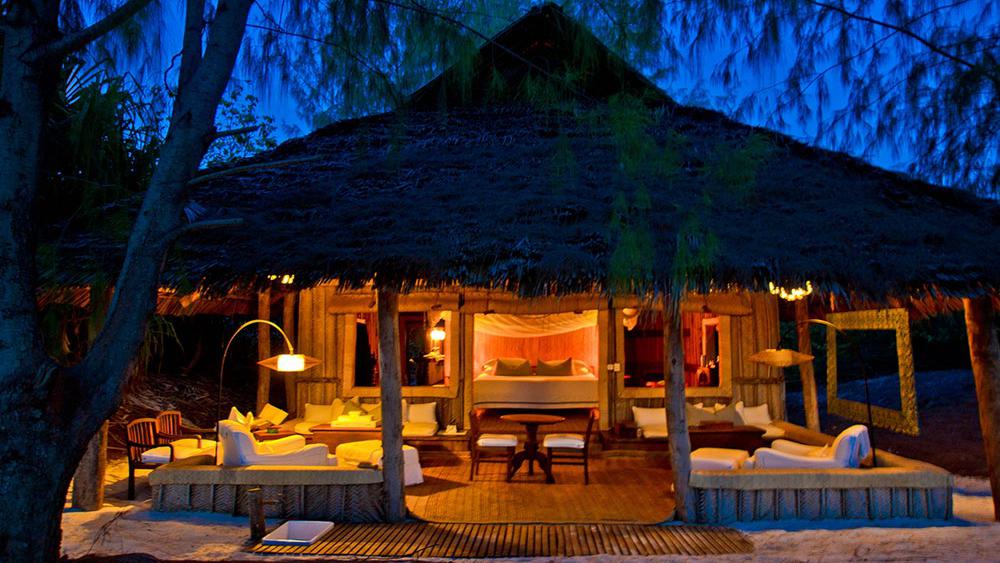 A beautiful rustic banda at Mnemba Island Lodge

What Africa Uncovered says…
The perfect beach retreat to get away from it all, for those that are lucky enough to be able to afford it.
Mnemba Island Accommodation
Mnemba Island Lodge comprises just 10 rustic palm-frond bandas with en suite bathrooms and private verandas nestling in a tropical beach forest fringed by a soft white coral-sand beach. Mnemba, an Arabic word meaning octopus head, is a 20-minute cruise in a traditional 16 foot flat-bottomed boat from the Island of Zanzibar. A protection zone surrounds the island, conserving magnificent coral reefs where giant turtles, ghost crabs and spectacular tropical fish drift through the lagoons.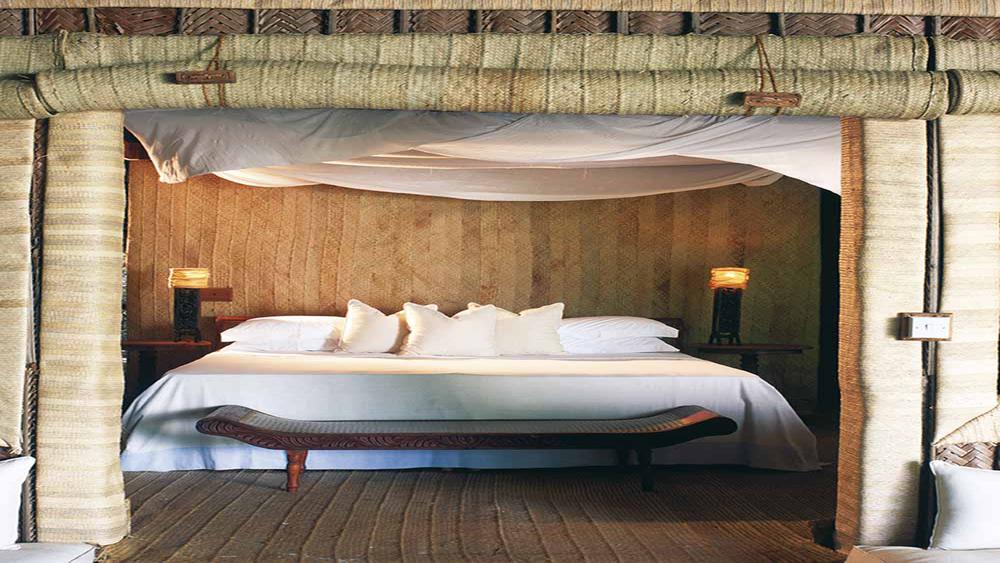 Interior of a Banda at Mnemba
ACTIVITIES AT MNEMBA ISLAND
Apart from sunbathing on the perfect white sandy beaches or cooling off in the perfect azure waters Mnemba offers an array of activities including: 2 dives per day at world class dive sites, snorkeling or swimming with dolphins, deep sea fishing on a catch and release basis, kayaking and windsurfing or take a dhow cruise and enjoy the great views of Mnemba Island.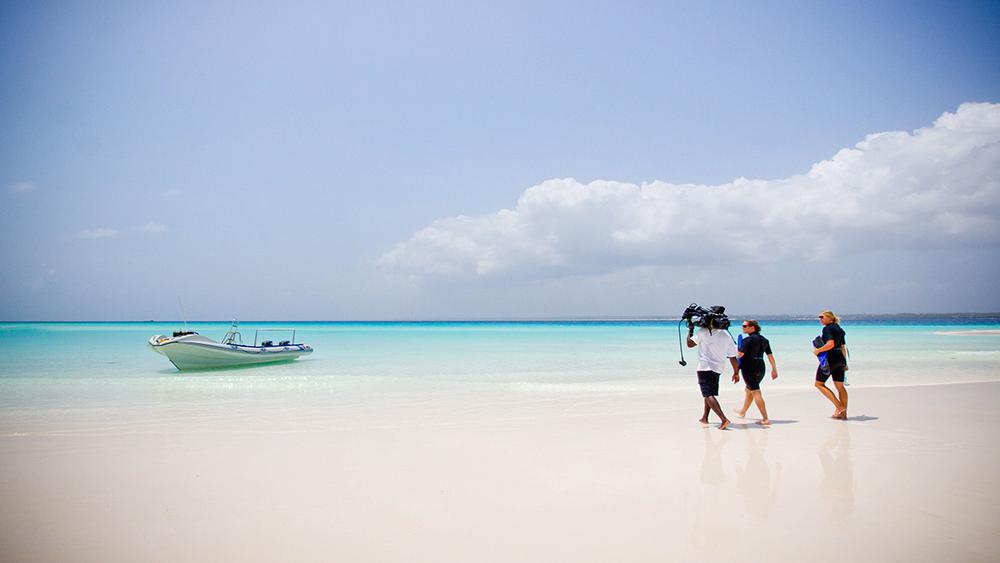 The beautiful beach on Mnemba Island
Enquire about Mnemba Island Lodge
Guide Price: From USD $711 per person per night sharing
Rates may vary according to season