Swala Camp is located in an exceptionally private section of Tarangire National Park, offering visitors a luxurious and very exclusive safari experience. Tarangire National Park is famous for the large herds of elephants and spectacular baobab trees.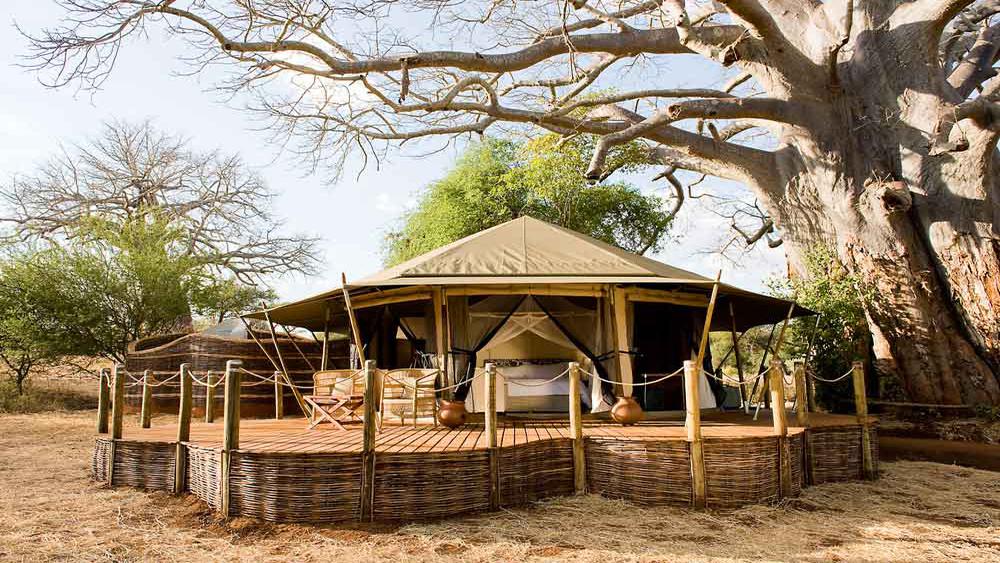 Swala Camp in Tarangire National Park
Swala camp has twelve luxury en-suite tents that have been completely rebuilt to the highest eco-friendly standards. The Twelve tented rooms and tented communal area consisting of main dining area, deck and library are lifted on stilts around an enormous and ancient baobab tree. There is also a stunning infinity swimming pool overlooking the water hole.
Each of the twelve luxurious canvas pavilions is shaded by tall acacia trees and all are within sight of the well-frequented water hole which regularly draws lions, leopards and resident bull elephants for which Swala Camp is famed for.
The tents feature a spacious open plan arrangement with comfortable king or twin beds, campaign chairs and plush sofas, as well as en suite bathroom with both indoor and outdoor shower. Each tent has its own personal attendant who will attend to guests' every need. Exquisitely furnished with traditional materials, the tents at Sanctuary Swala are unashamedly luxurious but still close enough to nature to permit an exciting night under canvas.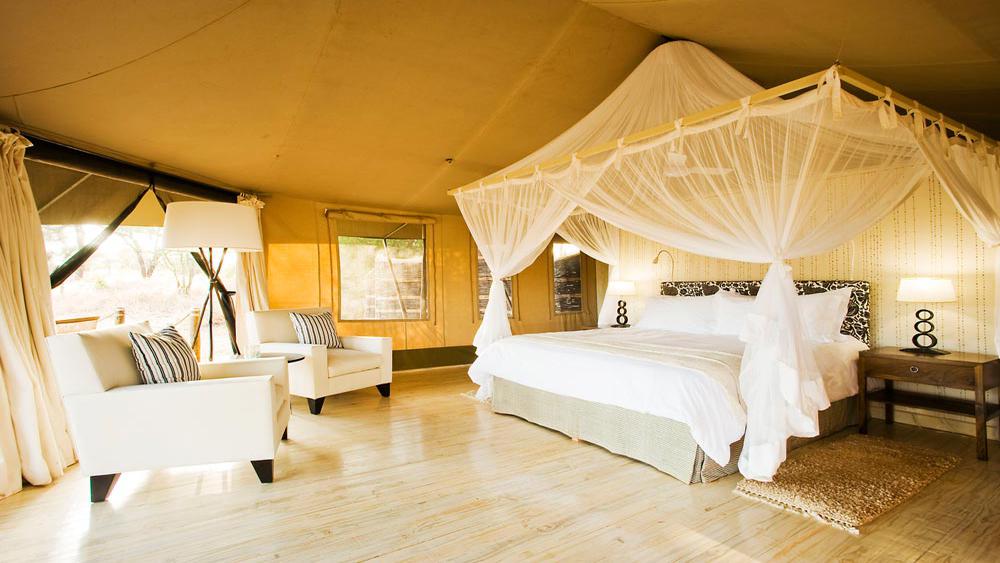 THe interior of a tented room at Swala Camp
Swala Camp offers a variety of activities which include morning and evening game drives, walking and night game drives as well as sundowners, bush dinners and picnics. The infinity swimming pool overlooking a water hole frequented by game.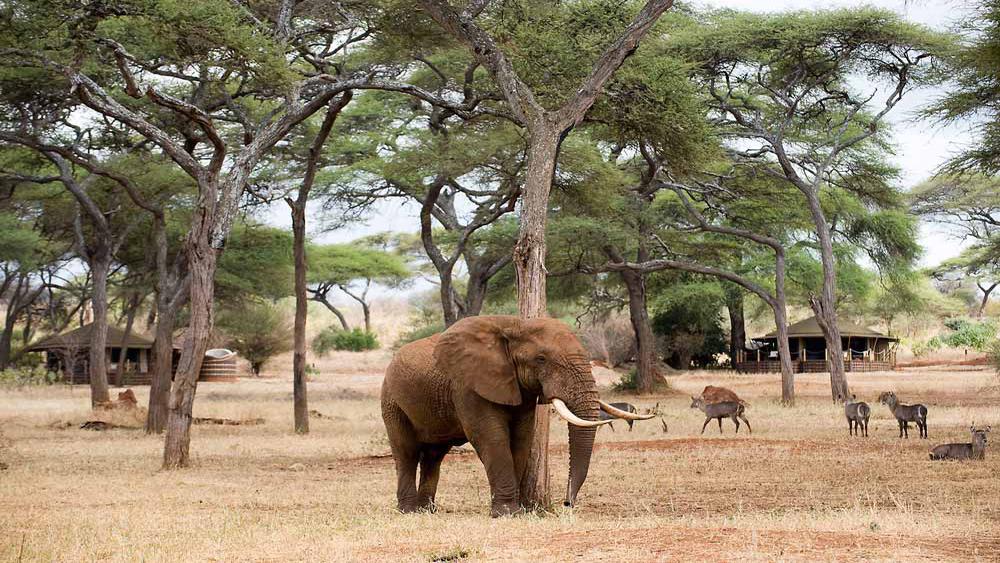 Wildlife can often be viewed from Camp
Guide Price: From USD $491 per person per night sharing
Rates may vary according to season