Ubuntu Camp is a seasonal camp of just 8 tents. The camp itself is a traditional under-canvas camp designed to balance safari authenticity and comfort. This intimate camp shadows the migration and moves to the 3 key locations of Southern Serengeti, Western corridor and Northern Serengeti in time to greet the massive herds as they arrive into each region.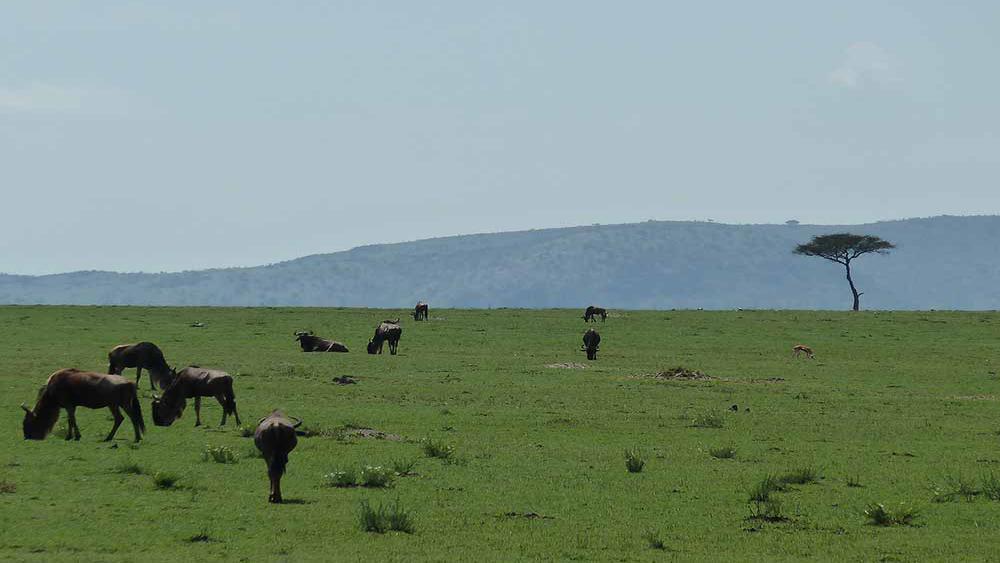 Game viewing at Ubuntu Camp

What Africa Uncovered says…
Ubuntu Camp is a comfortable mobile camp that shadows the migration. It's a lovely simple camp that offers no frills but an authentic safari, perfect for seeing the migration.
Each tent is either a double or twin (triples available) with toilets and safari bucket showers in en-suite bathrooms. The main communal area looks out over the plains, where one can sit back and enjoy a cold drink whilst surveying the plains. The dining area is also under canvas.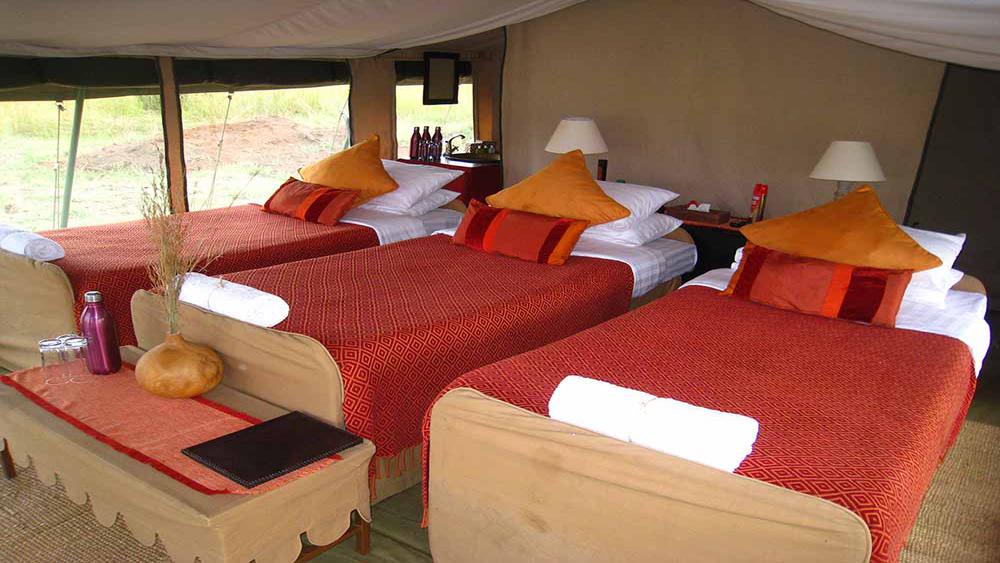 Triple tented room at Ubuntu Camp

"The Ubuntu camp was fantastic – great setting, lovely tents and the staff couldn't have done more – hot water bottles in bed at night, morning coffee served in the tent, showers whenever you wanted them and great G&Ts after a long day spotting animals. I really wouldn't hesitate to recommend it."
Ubuntu Camp is a comfortable camp where the focus is definitely on being well positioned to maximise guest's chances of witnessing the migration. Between December and March the camp will be situated on the open southern plains when the annual migration starts their journey north.
In May, Ubuntu Camp moves to the area known as the Western Corridor, setting up camp near Handajega which is between the Nyakoroma Hills and the border of the Serengeti. The camp is in a great location to catch the wildebeest migration crossing the Grumeti River. From late July to October Ubuntu Camp shifts location to the frenzied northern Serengeti. While daily game drives regularly stop at the Mara River to observe the dramatic crossings across waters populated by hippo and crocodile, the area offers plenty of biodiversity.
The guides explore each area in depth based on their expert knowledge of the herds, the animal movements and guests' requirements.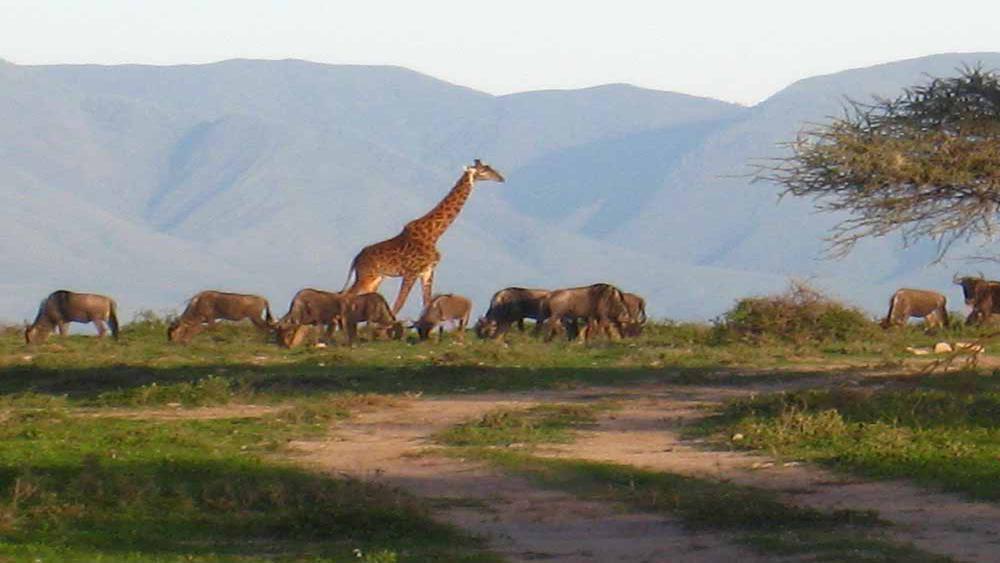 Ubuntu Camp is always located in great wildlife viewing areas of the Serengeti
Enquire about Ubuntu Camp
Guide Price: From USD $558 per person per night sharing
Rates may vary according to season