Kusini Camp is perfectly sited in a cluster of kopjes in the southern Serengeti. Kusini Camp is a permanent tented camp that blends into the delicate environment of the predator-rich plains of the Serengeti. The surrounding short grass plains provide the setting for the most spectacular natural phenomenon in the continent of Africa, the wildebeest migration, during which time the hordes amass around the camp for the birthing of their young.
Part of Kusini Camp's charm is its remote and private location within the park borders. With no other camps in the near vicinity, Kusini offers exceptional and essentially private game viewing.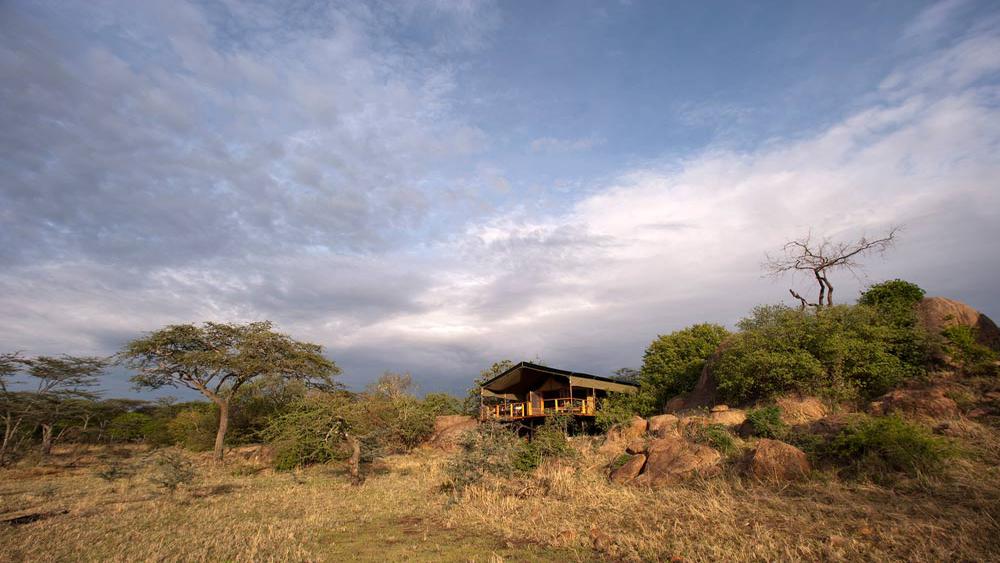 Kusini Camp in the Southern Serengeti

What Africa Uncovered says…
Kusini Camp is a small and luxury tented camp that is perfect for seeing the migration when the herds are in the Southern Serengeti from December to April.
Accommodation at Kusini Camp is offered in twelve double tents – each attended by a personal butler – which are scattered around the main Kopje. The luxurious tents feature colourful fabrics, ensuite bathrooms with showers and elegant wooden furniture, and elevated terraces overlooking the Serengeti plains. The dining area, lounge and library are housed in the main public area, which affords spectacular views from its wooden deck. Between definitive wildlife encounters and classic African adventures, guests gather for elegant candlelit meals and safari tales in the dining tent have 'sundowner' cocktails or picturesque banquets atop a nearby kopje, enjoy tranquil siestas watching the animals that often visit Kusini's waterhole.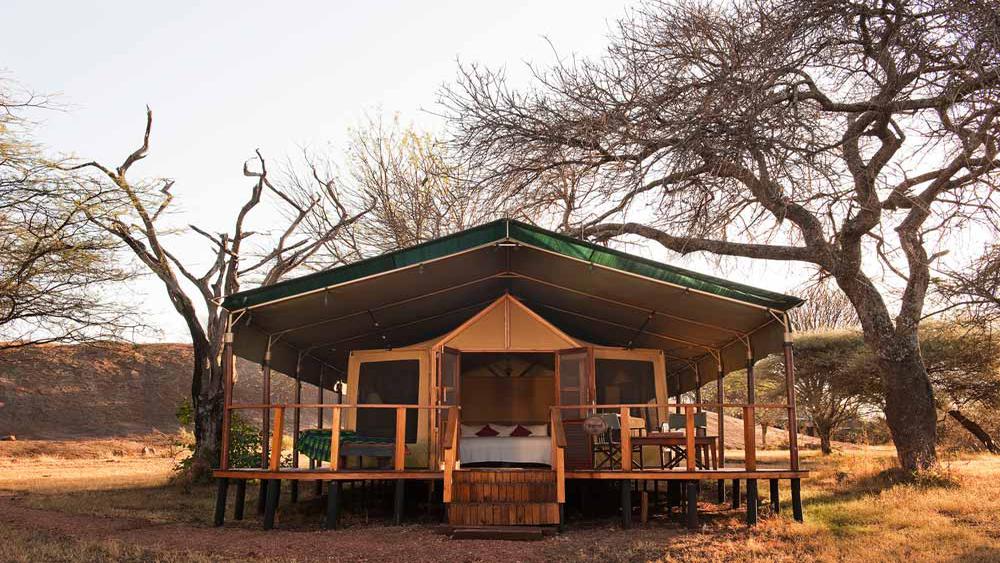 A luxury tented room at Kusini Camp

"Kusini was really nice- the whole region around Kusini was deserted which added to the experience of driving 5 hours on the plains around the camp without seeing a single car!"
Betzalel Kenigsztein – Hungary
Kusini Camp offers excellent wildlife viewing especially from December when the great herds enter the Southern Serengeti region.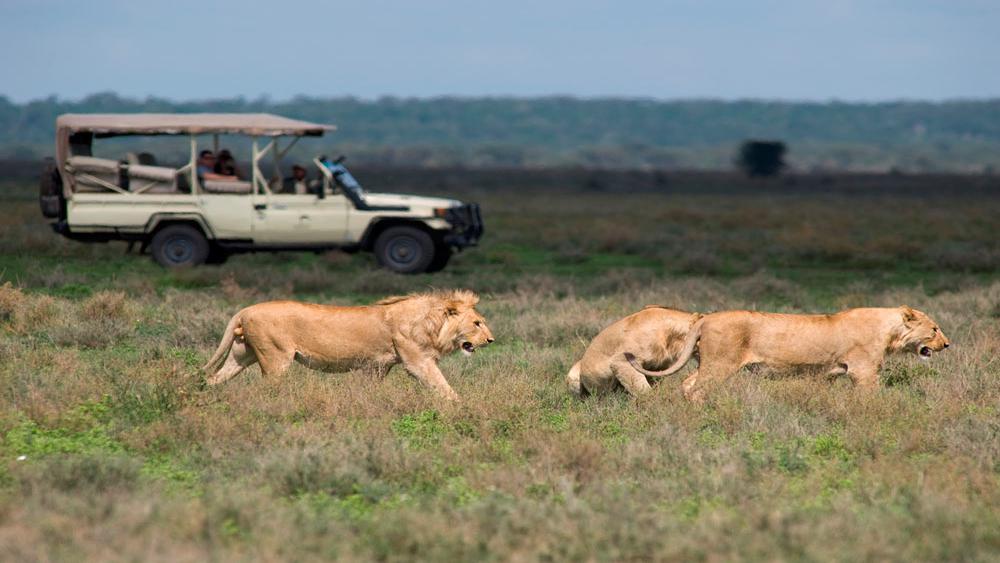 On safari at Kusini Camp in the Southern Serengeti
Enquire about Kusini Camp
Guide Price: From USD $491 per person per night sharing
Rates may vary according to season