Ngorongoro Serena Lodge Summary
The Ngorongoro Serena has been designed to capitalize on the spectacular views down into the crater. Constructed to make as little impact as possible on the landscape, the lodge consists of a cosy cluster of buildings that hug the western rim of the crater.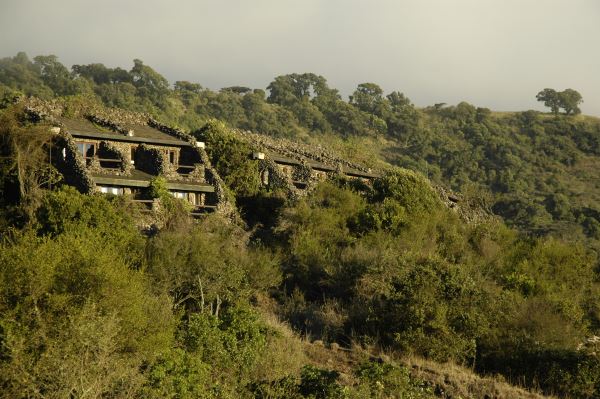 What Africa Uncovered says…
The Ngorongoro Serena is a 5 star hotel offering all the amenities of a luxury hotel. The hotel is big with 75 rooms, however they are well laid out and the views into the Crater are a highlight.
Ngorongoro Serena Lodge Description
Ngorongoro Serena consists of 75 rooms, strung out along the rim, each with its own balcony. The rooms are cosy without being small and have big en-suite bathrooms with a walk in shower.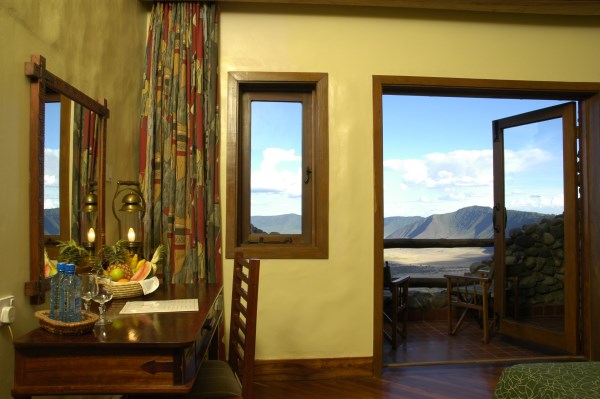 Guest Room at Ngorongoro Serena
NGORONGORO CRATER LODGE ACTIVITIES & WILDLIFE
The main activity is an excursion into the crater to see the magnificent wildlife.
There is no pool at the lodge. However more active guests can take a guided walk along the crater rim, or follow the gentle nature trail that loops around the lodge. Massages can also be arranged.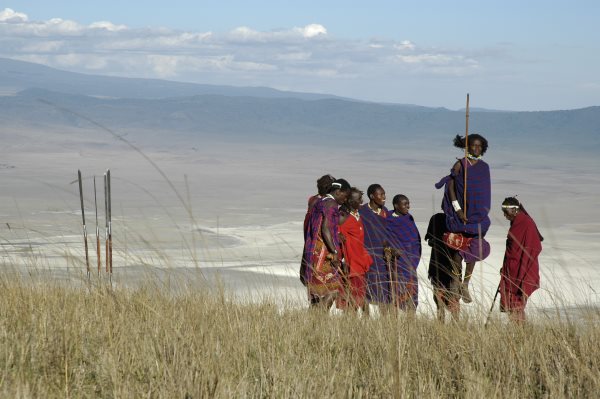 Enquire about Ngorongoro Serena Lodge
Guide Price: From USD $325 per person per night sharing
Rates may vary according to season