TANZANIA SAFARI INFORMATION
The best time to travel to Tanzania is from January to March or from June to October. Tanzania experiences most of its rainfall from the end of March to May, it is also quite humid at this time especially along the coastal region which tends to experience the most rainfall. March to May is often referred to as the long rains and November to mid- December is referred to as the short rains. The rest of the year from June to October and late December to March is dry and so based on climate is the best time to safari in Tanzania.
Rainfall in Tanzania usually involves afternoon thundershowers and even though there is the chance of rain, may people do safari during the long rains as the Great Migration is in the Serengeti at this time and it is also one of the cheapest times to be on safari in Tanzania.
As Tanzania is such a vast country the temperatures do vary based on location. The coastal regions are generally more hot and humid. The hottest time of year is from October to February and as Tanzania is just South of the equator the colder months from June to September are temperate with fine weather in the Northern circuit region which includes, Serengeti, Lake Manyara and Tarangire safari regions. The exception being the Ngorongoro Crater, which can experience freezing temperatures at night and in the early mornings due to its elevated location.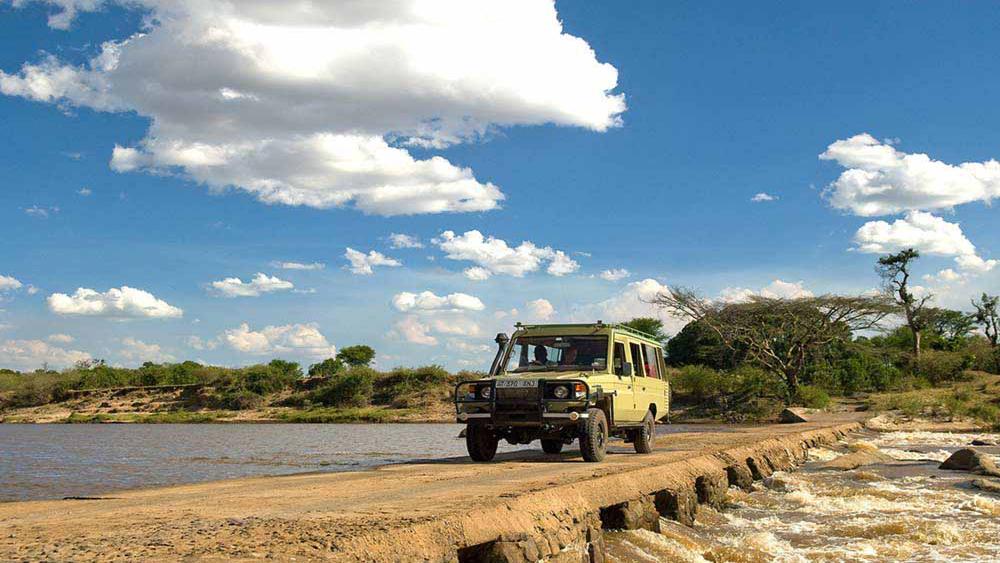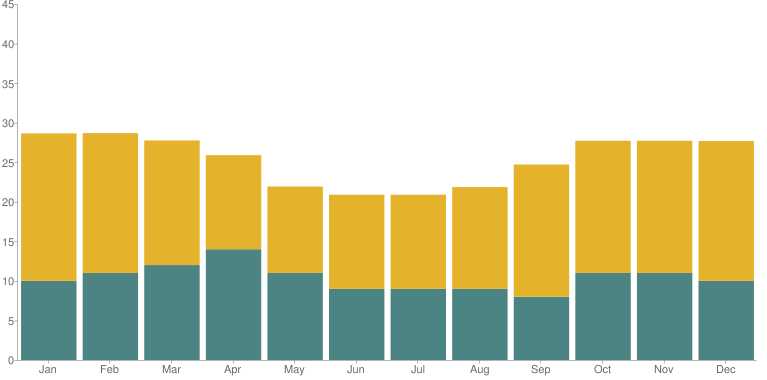 These are the average highs and lows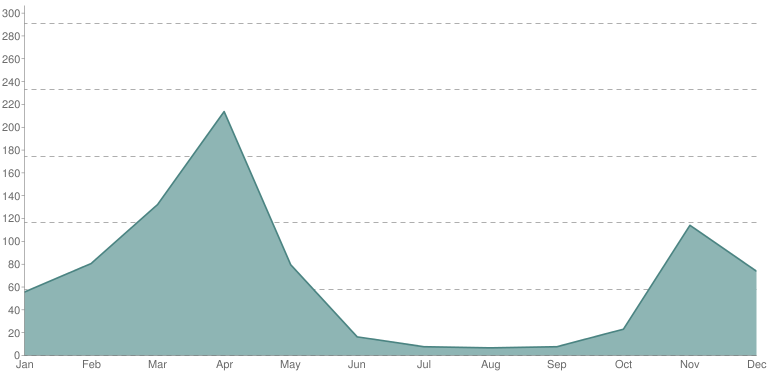 This varies according to the year and location.
Dodoma is Tanzania's political capital and Dar es Salaam is the commercial capital.
The United Republic of Tanzania is in East Africa and includes the islands of Mafia, Pemba, and Zanzibar. Tanzania is bordered by Mozambique, Malawi, Zambia, the Democratic Republic of the Congo, Burundi, Rwanda, Uganda, Kenya and the Indian Ocean.
Tanzania is comprised of Volcanic Highlands and the Great Rift Valley which includes Africa's highest peak Mount Kilimanjaro, as well as coastal lowland. Tanzania is also the only country that has allocated at least 25% of its land to game reserves and protected wildlife areas. This region is equivalent to the combined land of Germany and Belgium. The Selous Game Reserve is the largest protected area in Tanzania and is the largest game reserve in Africa.
On the mainland the majority of the population is native African (120 different tribes) with one percent Arab, Asian and European. The population on Zanzibar is Arab, native African and mixed Arab and African.
Kiswahili and English are the official languages. There are also many local languages and Arabic is spoken in Zanzibar.
On the mainland thirty percent of the population follow traditional beliefs and the remainder are equally divided into followers of Christianity and Islam. In Zanzibar ninety-nine percent of the people are Muslim.
Most visitors require visas with the exception of certain countries of the Commonwealth (British, EU, US, and Canadian nationals require visas). It is advisable to obtain a visa in advance of travel. Zanzibar remains independent although it is a part of the union of Tanzania. Passports and a Tanzanian visa are required even on a day's visit. Requirements may change so you are advised to contact your nearest Tanzanian consulate before finalising your travel arrangements.
Tanzania's climate is predominantly tropical. For the whole country, the hottest months are from October to February. The long rains are from mid-March to late May, and the short rains from November to December. The coolest months are June to August when the nights and early mornings can be cold. In high-altitude areas such as Kilimanjaro, temperatures can fall below freezing. Coastal areas are hot and humid with an average daytime temperature of 30c. Sea breezes make the climate very pleasant from June to September.
An International Certificate of Vaccination for Yellow Fever is required to enter Zanzibar. As requirements and regulations are subject to change at short notice, visitors are advised to contact their nearest Tanzanian Embassy of their travel health advisor well in advance of their intended date of departure. Visitors from countries infected with Cholera and Yellow Fever must produce international certificates of vaccination. – Malaria protection is essential. Please consult your doctor for advice on prophylactics.
220 volts/AC50Hz. Facilities are available in camps for the charging of video and digital cameras. Sockets are UK style, 3 pin square plugs.
Tipping is not expected, but is enthusiastically received. A guideline, and dependent on how happy you are, we suggest approximately US$10 per person per night at each camp. This goes into a main pot and is divided between all the staff. It is quite normal to tip your guide separately using the same guidelines.
The unit of currency is the Tanzanian Shilling (TSh). Visa and MasterCard are accepted by most top hotels and lodges around the country. In addition to credit cards, clients should bring US dollars cash and traveller's cheques.